American Sentenced To 15 Years Hard Labor In North Korea
Kenneth Bae, a Washington state resident, is accused of trying to establish an anti-Pyongyang base in North Korea.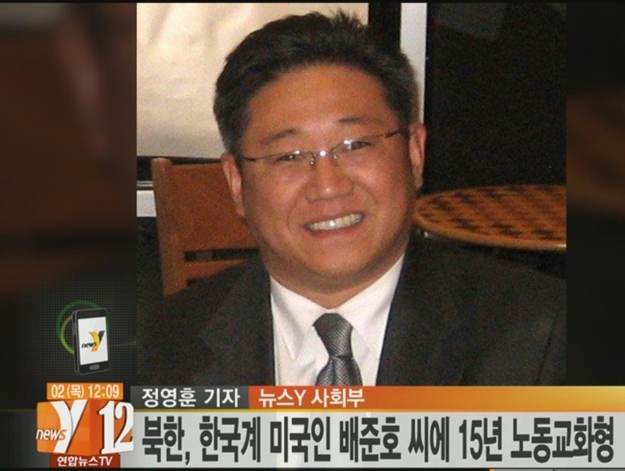 PYONGYANG, North Korea (AP) -- North Korea says an American citizen sentenced to 15 years hard labor has started life at a "special prison."

No other details were immediately available Wednesday about Kenneth Bae. Pyongyang said earlier this week that Bae informed his family on Friday that he couldn't appeal his April 30 sentence and that he asked his family to urge Washington to push for his amnesty.

Washington has called for Bae's release.
Former NBA player Dennis Rodman inserted himself into the story when he asked "Kim" for Kenneth Bae's release last week Tuesday on Twitter: