AFP "Kills" Unflattering Photo Of The French President
The photo of President Francois Hollande was snapped on Tuesday during a visit to a school in Denain, France. Agence France Presse said it "decided to kill the photo as we considered in retrospect that it provided nothing in news terms."
The withdrawn photo of Hollande was dubbed the "village idiot" by the Times of London: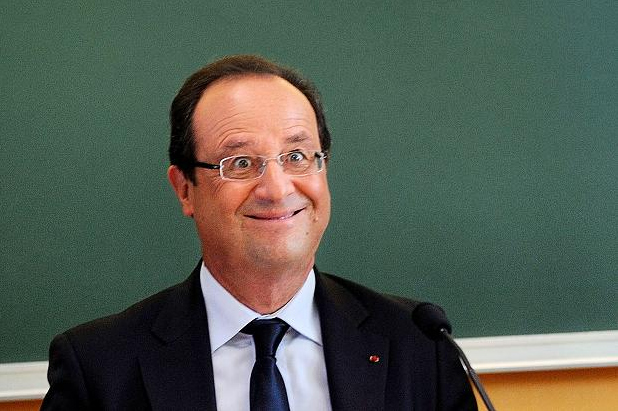 Notice from AFP:
Due to an editorial decision this photo has been withdrawn. Please remove from all your systems. We are sorry for any inconvenience and thank you for your cooperation.
AFP News Director Philippe Massonnet told the Telegraph:
Has this photo been withdrawn because the Elysée intervened to ask us to do so? The answer is no, that's absolutely clear.
The full, uncropped photo.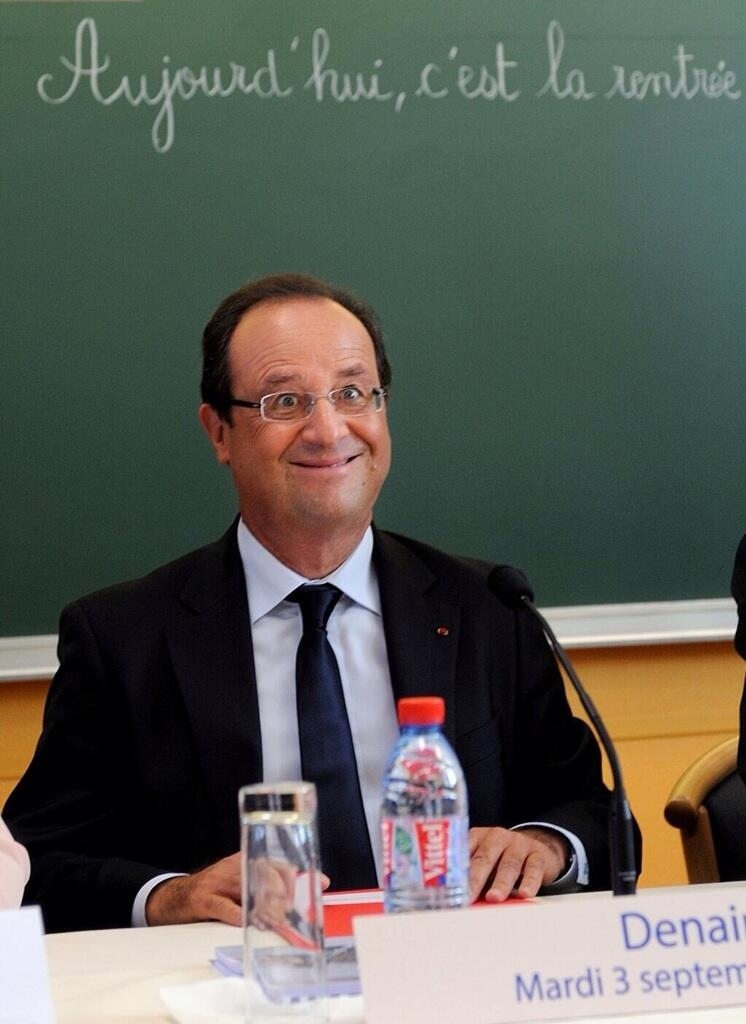 Updated - Wednesday, September 4, 2013 - 11:24 p.m. ET:
The Internet has been abuzz, at least in France, ever since AFP transmitted this photo of French President Francois Hollande to clients on Tuesday, then quickly issued a "Mandatory Kill" order retracting it because it was deemed to be gratuitously unflattering to the president.

Immediately, AFP was accused of censorship and of having tried to suppress the photo on the direct order of the presidential office. This was not the case (otherwise we would not be republishing the image here).

Having said that, with the benefit of hindsight we see that the decision to retract the photo was clearly an error.