1.
The refugee camp first opened on July 28, 2012 to host Syrians fleeing the ongoing Syrian civil war: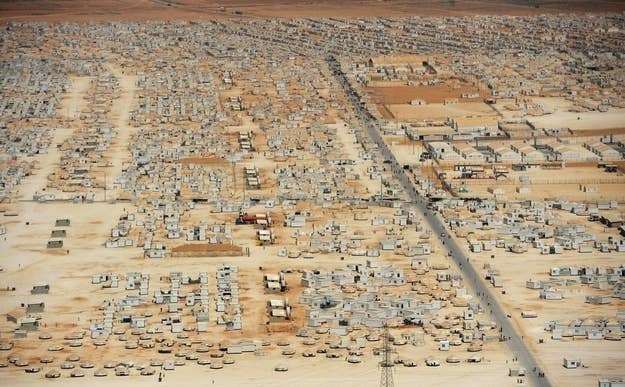 2.
A sign posted at a perimeter fence of the Zaatari Refugee Camp, near the Jordanian city of Mafraq: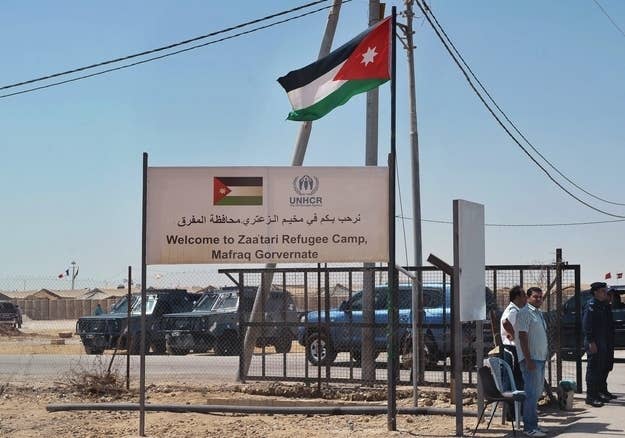 3.
The Zaatari Refugee Camp holds roughly 120,000 Syrian refugees: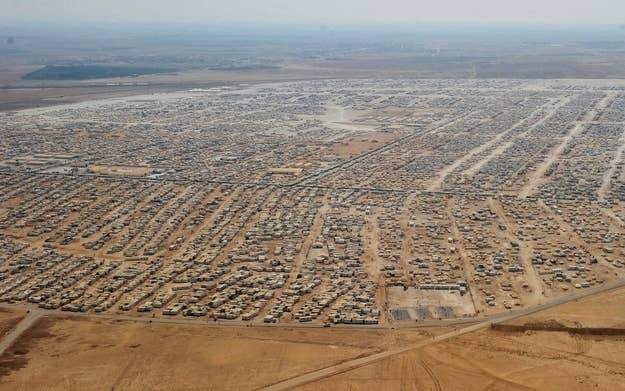 4.
Some estimates put the population closer to 140,000 refugees, making it Jordan's fourth largest city:
5.
Makeshift shops sell produce in the main thoroughfare as Syrian refugees go about their daily lives: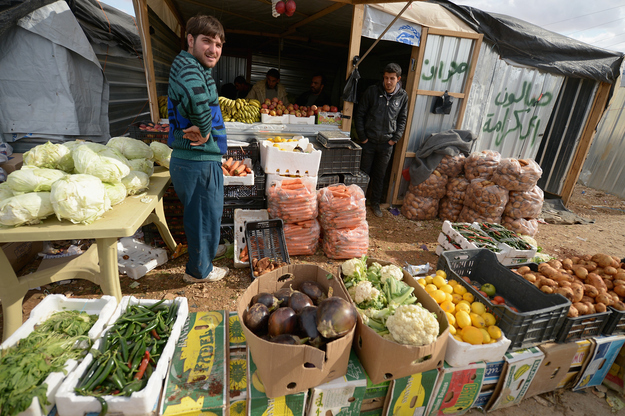 6.
Two boys looking at rubbish dumped in a ditch at the camp: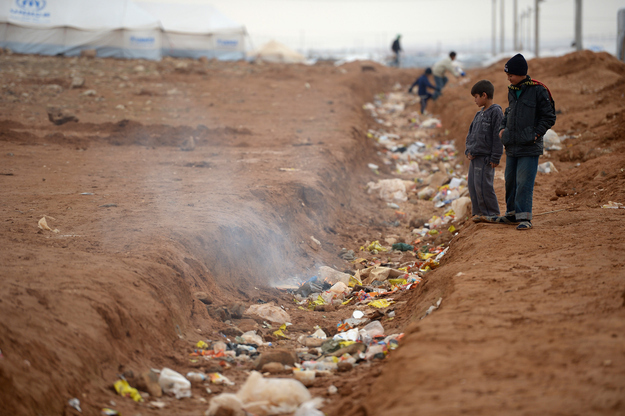 7.
A fire on March 8, 2013 left a 40-year-old Syrian man dead and injured two children with serious burns: