A Former "ANTM" Contestant Has Started A Debate About Blackface
Some were offended after Winnie Harlow, who has the skin condition vitiligo, defended fans trying to emulate her look.
This is Chantelle Brown-Young, aka Winnie Harlow, an up-and-coming model who's making waves in the fashion industry.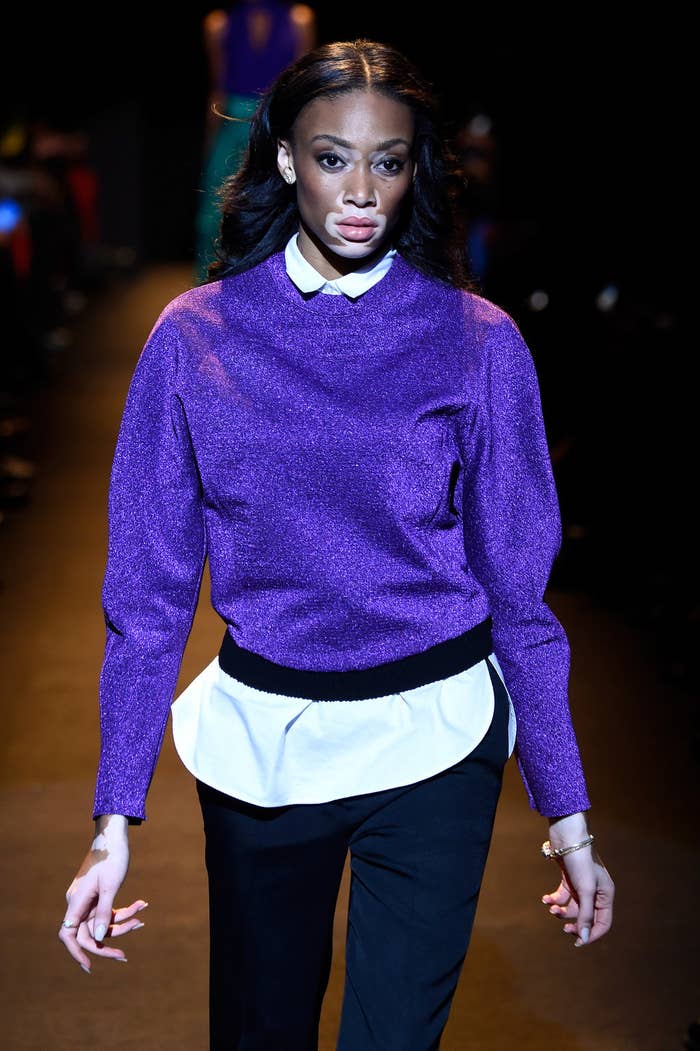 Harlow's skin condition — a source of insecurity that used to make her feel bad about herself — is now what sets her apart, in the very best way.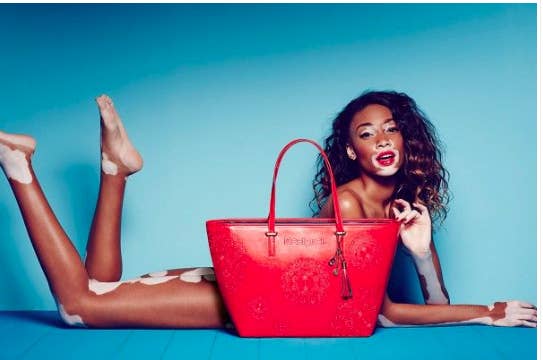 Now, as Harlow continues to make a name for herself on the fashion scene, many people are attempting to copy her skin condition as a way of paying tribute to the model.
Many people, some Caucasian, have taken to social media platforms such as Twitter and Tumblr, donning makeup to show their adoration for Harlow. But the practice has disturbed others who say that it is an act of blackface.
Yesterday, Harlow posted a lengthy response on her personal Instagram page, defending the actions of those who were mimicking her look.
My response to this is probably not what a lot of people want but here it goes: every time someone wants fuller lips, or a bigger bum, or curly hair, or braids does Not mean our culture is being stolen. Have you ever stop to realize these things used to be ridiculed and now they're loved and lusted over. No one wants to "steal" our look here. We've just stood so confidently in our own nappy hair and du-rags and big asses (or in this case, my skin) that now those who don't have it love and lust after it. Just because a black girl wears blue contacts and long weave doesn't mean she wants to be white and just because a white girl wears braids and gets lip injection doesn't mean she wants to be black. The amount of mixed races in this world is living proof that we don't want to be each other we've just gained a national love for each other. Why can't we embrace that feeling of love? Why do we have to make it a hate crime? In a time when so much negative is happening, please don't accuse those who are showing love and appreciation, of being hateful. It is very clear to me when someone is showing love and I appreciate these people recreating, loving and broadcasting something to the world that once upon a time I cried myself to sleep over #1LOVE 💋
But there were many others who supported Harlow's response:
The model further defended those emulating her condition against claims of blackface by highlighting photos of black women who had recreated her look too.
There's one thing we can all agree on, though: Harlow is an absolutely stunning model.