If you were expecting to see political leaders squirming to evade criminal punishment in 2018, well, you're in luck, because Shonda Rhimes just confirmed that a Scandal and How to Get Away with Murder crossover episode is in the works.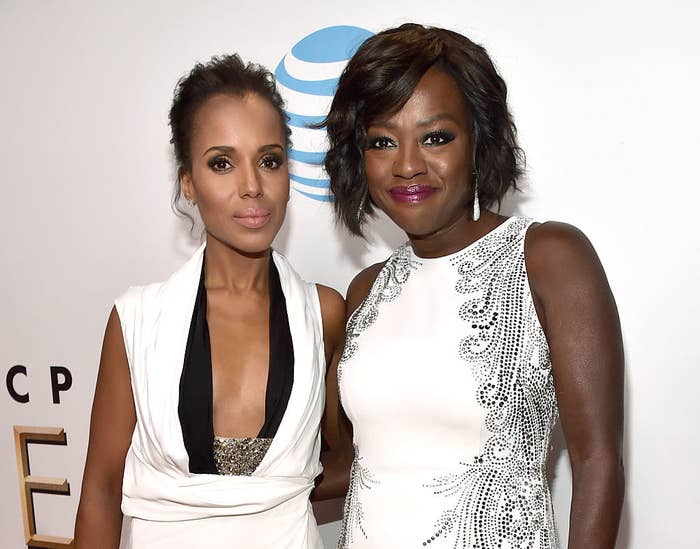 Rhimes sent out a tweet, clearly displaying a snippet of dialogue between the two leads of each show, Olivia Pope and Annalise Keating — verifying what fans had been speculating and obsessing over since early Wednesday afternoon.
Rumors began to swirl when Kerry Washington tweeted this photo, which definitely looks a lot like the she's waiting in the lobby to enter Annalise Keating's classroom. "This spot look familiar?" Washington said to Viola Davis, who was tagged in the caption.
A few minutes later, Davis tweeted, "guess where I am?!" to Washington from a set that looks uncannily like the Oval Office from Scandal.
The tweets from the two leading ladies sent folks on Twitter into a frenzy, with one person confessing that they "won't survive" seeing Davis and Washington on screen at the same time.
Wigs won't just be snatched, they'll probably disintegrate from this potential union of television powerhouses.
And naturally, people who are clearly invested in the shows have a lot of demands for the crossover.
But, like, let's hope we don't all actually perish, overwhelmed by excitement.
In all, we're barely a week into 2018 and this go 'round the sun already looks a bit brighter than the last one.