Tyra Banks told BuzzFeed News she thinks it's only a matter of time before the great reckoning on sexual misconduct in industries like film, music, and media hits fashion, where she started her supermodel career at the age of 15.
Multiple men who occupy the upper echelons of power have fallen from their perches in recent weeks as dozens of women, emboldened by the #MeToo movement, come forward with allegations of sexual misconduct, including rape. The fashion industry, Banks said, is primed for a similar reckoning.

"I think when that spigot opens, it's probably going to overflow because the fashion industry is, I think, laden with it," Banks told BuzzFeed News this week when asked if she believed the modeling industry would soon experience it's own #MeToo moment.
After making a name for herself as a high fashion model, Banks' career took a turn when she opted to go into commercial modeling. Banks became a well-known face for brands like Covergirl and Victoria's Secret before transitioning into television, scoring hits with the Emmy award–winning The Tyra Banks Show, and, of course, America's Next Top Model.
During an interview Thursday on the forthcoming 24th season of America's Next Top Model, which airs Jan. 9 on VH1, Banks acknowledged being caught off guard when asked about possible sexual misconduct in the fashion industry, which she called "a serious, serious topic."
"I'm the voice of models and the mama, like, I would want to come to you and have very clear [answers]," she added. "This is serious."

Still, she said that over the course of her high-profile modeling career, misconduct was clearly pervasive.
"I've been very fortunate to not have to encounter anything like that, but the stories I've heard left and right — I mean, I've heard a lot," she said. "So I think once that opens, it's going to really flow."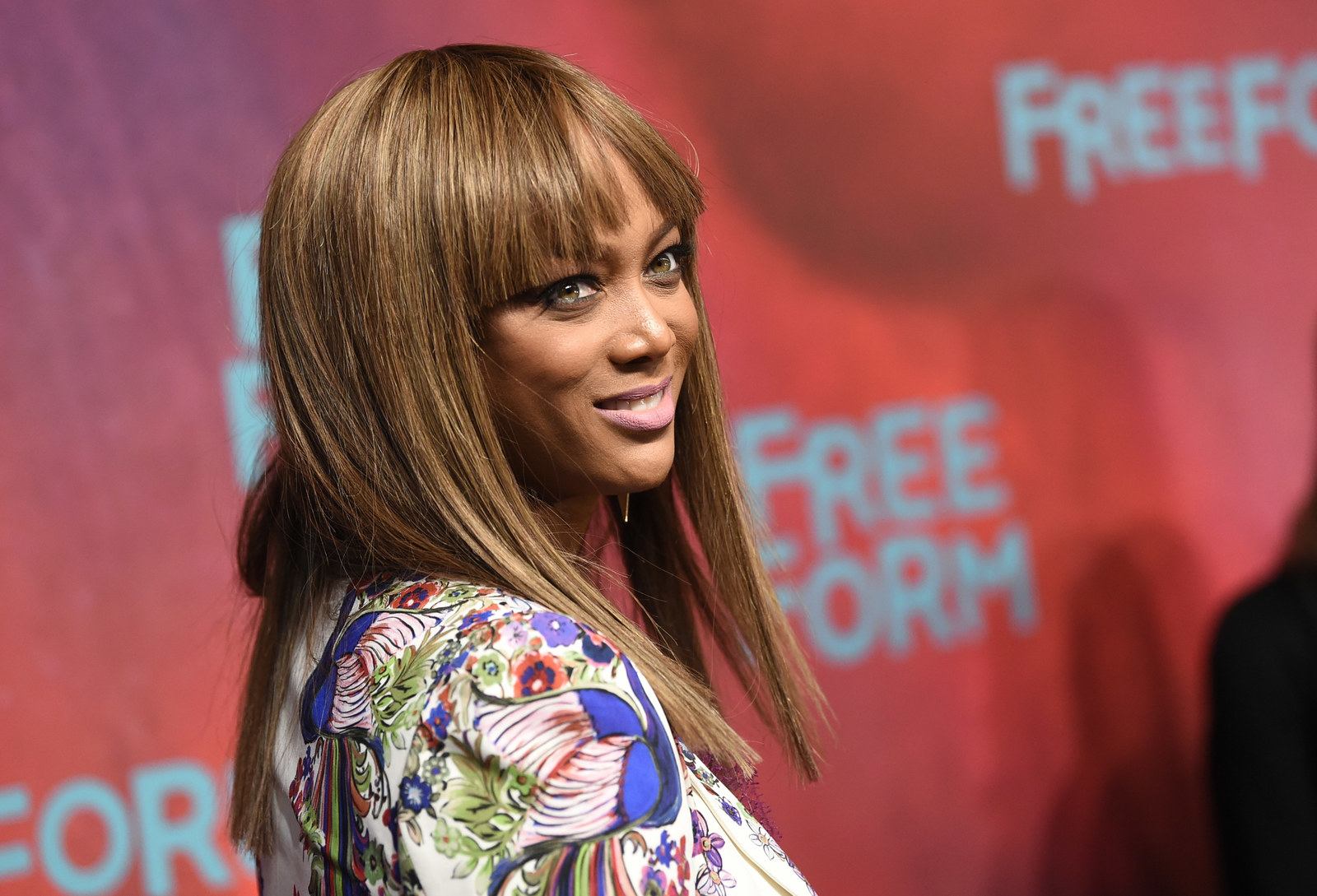 Though Banks said she never witnessed anything firsthand, she did hear stories from other models of designers behaving inappropriately toward women.

"For instance, when I would go on a go-see and was at a photographer's apartment in Paris, I'd go, show them my portfolio. I leave, no problem," Banks said, describing an example of the insidious nature of sexual misconduct in the fashion world. "And then within that same hour, a girl reports, 'Oh my god, he tried to do this or tried to to that. And I'm like, 'Oh my god, I was just there.'
"So like, I've been in the presence of people that have done that. I just haven't experienced it personally, but I've heard millions of stories, not millions, but a lot of stories."