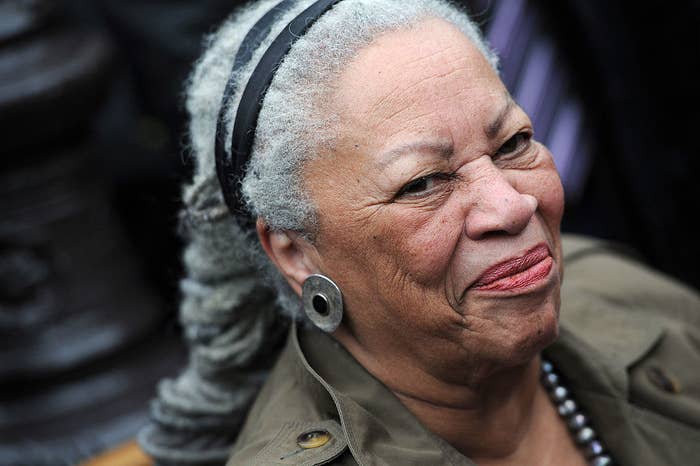 Celebrated author Toni Morrison, the acclaimed American novelist who became the first black woman to win the Nobel Prize in literature, died Monday.
"We are profoundly sad to report that Toni Morrison has died at the age of 88," said her publisher Knopf on Tuesday morning.
According to a statement released by the Morrison family, Morrison passed away surrounded by her loved ones Monday night after a "short illness" that was not specified.
"She was an extremely devoted mother, grandmother, and aunt who reveled in being with her family and friends," her family said. "The consummate writer who treasured the written word, whether her own, her students, or others, she read voraciously and was most at home when writing."
Sonny Mehta, the editor-in-chief and chair of the Knopf Doubleday Publishing Group, said he could "think of few writers in American letters who wrote with more humanity or with more love for language than Toni."

"Her narratives and mesmerizing prose have made an indelible mark on our culture. Her novels command and demand our attention," Mehta said.
"They are canonical works, and more importantly, they are books that remain beloved by readers."

Though she wrote many essays, Morrison was best known for her novels, including her first, The Bluest Eye, which took the literary world by storm in 1970 and led to other works such as Song of Solomon, Sula, and Tar Baby.

Morrison's Beloved, which was considered by some to be her magnum opus, won the writer the highly coveted Pulitzer Prize in fiction in 1988. The work was adapted for the big screen in 1998 in a film helmed by Jonathan Demme and starring Oprah Winfrey, Danny Glover, Thandie Newton, and Kimberly Elise.
She was awarded the Nobel Prize in literature in 1993 in recognition of her entire writing career, becoming the first black woman to receive that prestigious honor.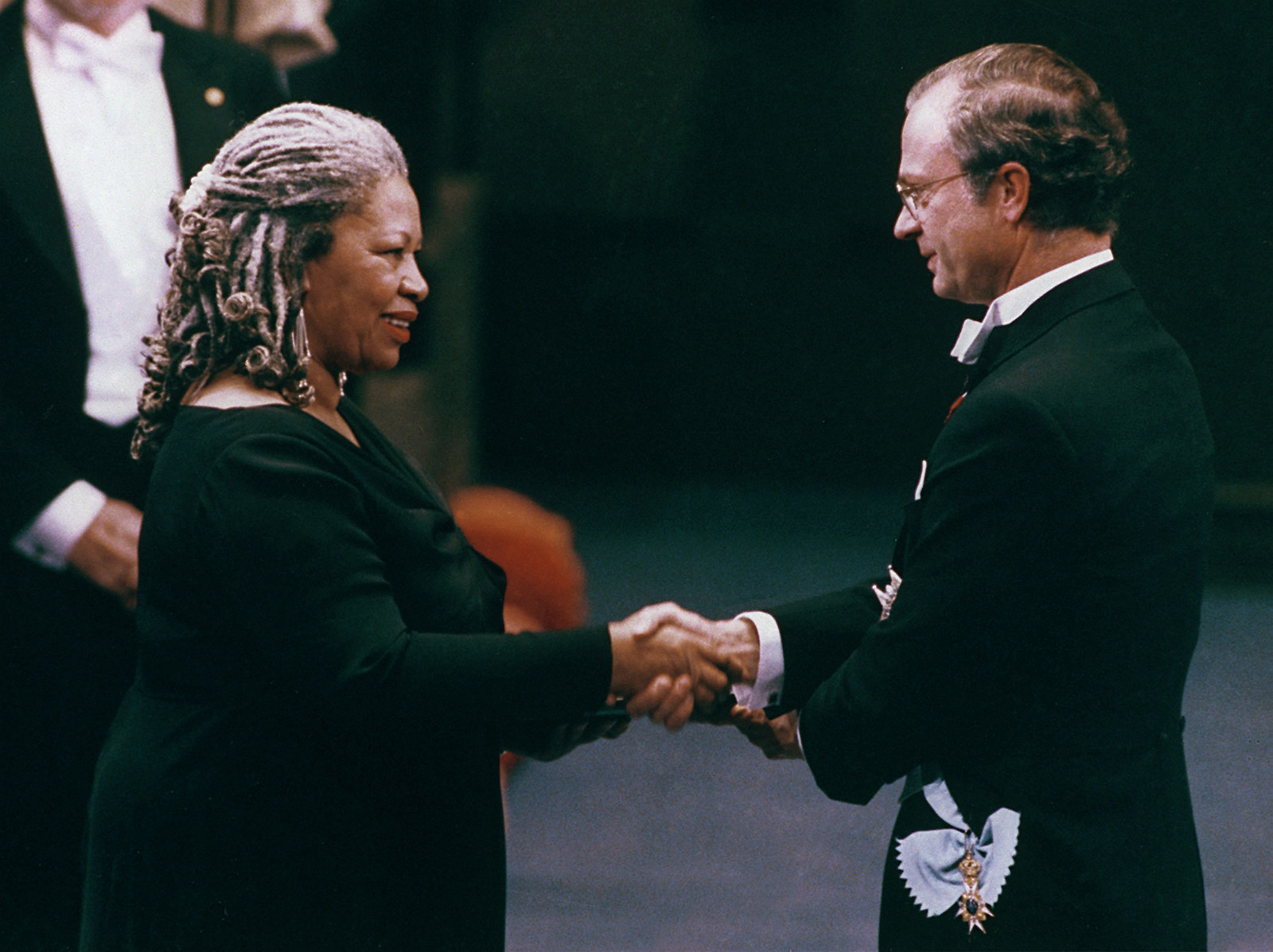 Morrison, whose birth name was Chloe Anthony Wofford, was born in Lorain, Ohio, in February of 1931.
A lifelong reader, the legendary author earned her bachelor's degree from Howard University in English in the early 1950s. Afterward, she pursued a master's degree in the subject when she attended Cornell University.
She later became an editor at Random House in 1967, making history as the first black woman to hold that title at the well-known publishing house, where she remained until 1983. While at Random House, Morrison made space for black writers to tell their stories in an overwhelmingly white industry, including Toni Cade Bambara, Gayl Jones, Angela Davis, and Huey P. Newton. She also edited Muhammad Ali's autobiography.
Released in June, the documentary Toni Morrison: The Pieces I Am gave audiences a rare inside look at Morrison's greatest works as told from her perspective. "Pieces shows how Morrison transformed fiction by holding fast to her revolutionary worldview: Assert the humanity of black people," Syreeta McFadden wrote for the Atlantic in a review of the film.
Morrison's revolutionary work often received criticism for being "inappropriate," including The Bluest Eye, which has been the subject of school district bans in the past for its themes of rape and incest.
Morrison's commitment to writing about black people in rich, full detail was often attacked by reviewers who suggested she would not be able to have an enduring career unless she wrote about white people. "I have spent my entire writing life trying to make sure that the white gaze was not the dominant one in any of my books," Morrison said in a 1998 interview with anchor Charlie Rose.
News of Morrison's death spread across social media Tuesday morning, where people have been showing appreciation for the author by sharing some of her most profound quotes.
In addition to sharing some of Morrison's most memorable quotes, others wrote their own words to honor the author's legacy.

Stacey Abrams, the former Georgia House minority leader who ran for governor in that state last year, said Morrison was a "towering intellect" and "a brilliant scribe of our nation's complex stories."
Former Democratic presidential candidate Hillary Clinton also paid tribute to the late writer.
"She made me understand 'writer' was a fine profession," wrote TV producer Shonda Rhimes. "I grew up wanting to be only her."

In their statement, Morrison's family seemed to anticipate the reaction from fans who know the literary world will be poorer without her.
"Although her passing represents a tremendous loss," they said, "we are grateful she had a long, well-lived life."