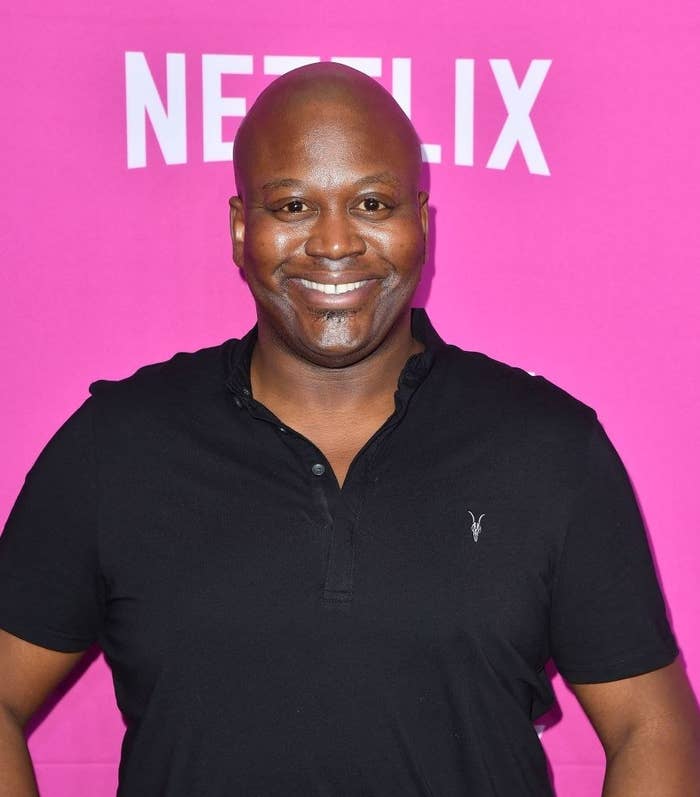 Tituss Burgess, best known for his role as Titus Andromedon on Netflix's Unbreakable Kimmy Schmidt, called out television host and producer Andy Cohen for being "a messy queen."
"He should remember his talk show isn't an episode of the real housewives of Atlanta!" said Burgess in an Instagram caption on Monday. "It's a place where artists come to talk about art and have a little fun. NOT a place to rehash old rumors or bring a star negative press."

The Emmy-nominated star appeared on Cohen's late-night show Watch What Happens Live on Sunday and was asked about his experience working with Eddie Murphy on the upcoming film Dolemite Is My Name — and that's when fans picked up on some awkward tension between the two.
"I was just wondering if you got close at all because he was very problematic for the gays at one point," Cohen said in an apparent reference to Murphy's old stand-up routines in which the comedian used several anti-gay jokes. (Murphy apologized for his remarks in the late '90s.)
"Oh, I see. He wasn't problematic for Tituss," Burgess responded. "We had a wonderful time. We talked about Dreamgirls. He should've won the Oscar, I believe."
Burgess added "any troubles" Murphy may have had with gay people in the past must be gone "because he loved me." The actor was later seen making a face on camera that suggested he hadn't approved of Cohen's question.
Cohen seemed to pick up on Burgess's movement to either a camera or someone in the audience and asked the actor, "What are you saying, Tituss?"

"Keep going, girl." Burgess said flatly. "Do your show."
Representatives for NBC, which owns Bravo, did not immediately comment.
In Burgess's Instagram comment on the situation, he detailed why he was disappointed with Cohen, a longtime executive producer of the Real Housewives franchise.
"Sunday was a display of ratchet behavior by a well connected man having blatant disregard for one of his guests," he said. "If only time were taken to know who I am and not assuming that I am the character I play on tv he would know how to conduct a proper interview with at all!"
But a source close to production told BuzzFeed News that Burgess' comments toward Cohen were "truly unwarranted."
In the past, Cohen has said Murphy's standup — in which the comedian often used the anti-gay slur "faggot" — affected him. During an interview with Kevin Hart, the comedian who stepped down as the 2019 Oscars host when some of his anti-gay tweets resurfaced, Cohen said how Murphy using homophobia as a punchline made him emotional.
"I was a kid and I was in the closet, and every other word out of his mouth was 'faggot' and everyone was laughing. And I literally went in the bathroom and started crying," Cohen told Hart on his XM radio show.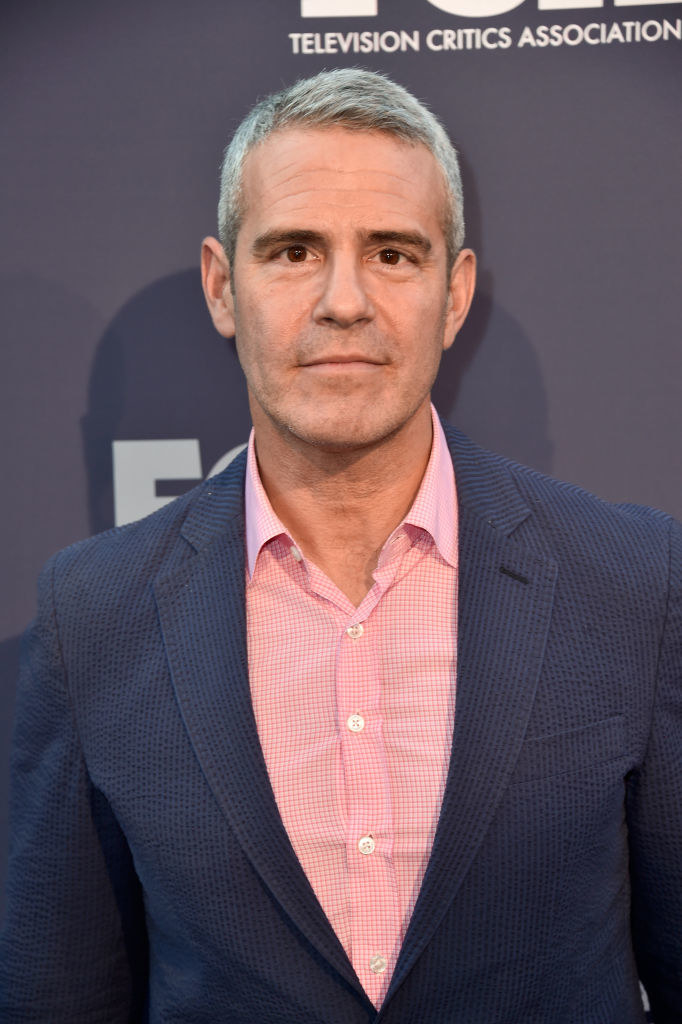 Burgess added that Cohen was "lucky" he had his "wits and Christian values THAT day."

"Being friends with other talented celebrities doesn't make you talented it makes you friends with other famous celebrities!" he concluded. "He should rip a page from Anderson Cooper and learn how to do his job."

A representative for the actor did not immediately respond to BuzzFeed News' request for comment.