Tiffany Pollard is sitting on a bed.
Her hands clasped, rose sunglasses on, she's alone.
Her face is expressionless — yet, she somehow expresses everything you need her to.
When your friends force you to go somewhere you didn't want to so you purposely drown the room with negative energy … When you get ready to take a shower and then you hear someone else get in … When you wanna drag a bitch but you're trying to get right with the Lord.
The image of Pollard, or "New York" as she is also known, sitting on a bed during the 2006 first season of VH1's Flavor of Love, has become a staple of meme culture. It spread from Black Twitter to Gay Twitter to, well, Twitter. The reaction image is used, in the words of internet encyclopedia Know Your Meme, "to illustrate feelings of impatience or latent rage." Three years ago, this very website declared it "the only meme you need this summer."
"I love that one," says Pollard herself, "because it's like everybody has used it or seen it, but y'all don't know what was on my mind."
For the woman in the meme, though, the image takes her back to a painful time. As the breakout star of Flavor of Love, Pollard used her cutting remarks to successfully steal screentime from the other women vying for the affections of Public Enemy hype man Flavor Flav. But that came with a price.

"I just remember being so alone, so pissed off; I wanted to get away from those girls," says Pollard. "I was really having a rough time in that moment and I think me sitting there was actually me just trying to center myself, centering myself through this bad energy I was dealing with."
On television, especially in the mid-2000s, it was easy to place Pollard in a box, locking her in with a single descriptor: testy, intense, bad-tempered, unpredictable. More than a decade has passed since the heyday of her reality TV career. The fame she garnered didn't achieve the lasting level of household infamy in white America as other reality villains like Omarosa Manigault or Simon Cowell. She's most famous now in GIF form — years of television appearances boiled down to one-second reaction shots that belie the complexity of the woman within them.
But it's these GIFs that have also ensured Pollard remains relevant. When people want to express shade, disdain, shock, impatience, or simply their love for Beyoncé, it's Pollard's face that flashes across the screen. The internet has breathed new life into her career.
So, in 2018, how do you make a career out of being a meme? And what does it take to become one to begin with?
"Say it with a Tiffany Pollard meme," declared the New Yorker in January. Writer Doreen St. Félix revealed she keeps a folder of various Pollard GIFs on her phone, with text messages between her and her friends quickly tumbling into a stream of Pollard's expressions.
"Certain memes burn brightly and then fall out of vogue, suddenly incompatible with the quick changes in Internet patter. Images of Pollard have enjoyed a long relevance," writes St. Félix of the memes, which she says are "now varied enough to make up something like a language."
"She's not angry, she's enraged; she's not sad, she's devastated; she's not happy, she's, like, over the moon."
For Michael Tague, a New York City communications manager whose Pollard appreciation tweet went viral last month, Pollard isn't just a meme, she's the "meme queen" — a throne she assumed by virtue of being herself.
"Meme culture is kind of about having extreme reactions to everyday things, or it's about showing that you've found a way to capture a feeling in a way that no one else has been able to capture it, and she is that person," said Tague.
"She has these extreme, outsized reactions that are really fun and interesting to watch, and no one really speaks or thinks the way that she does," Tague said. "She's not angry, she's enraged; she's not sad, she's devastated; she's not happy, she's, like, over the moon."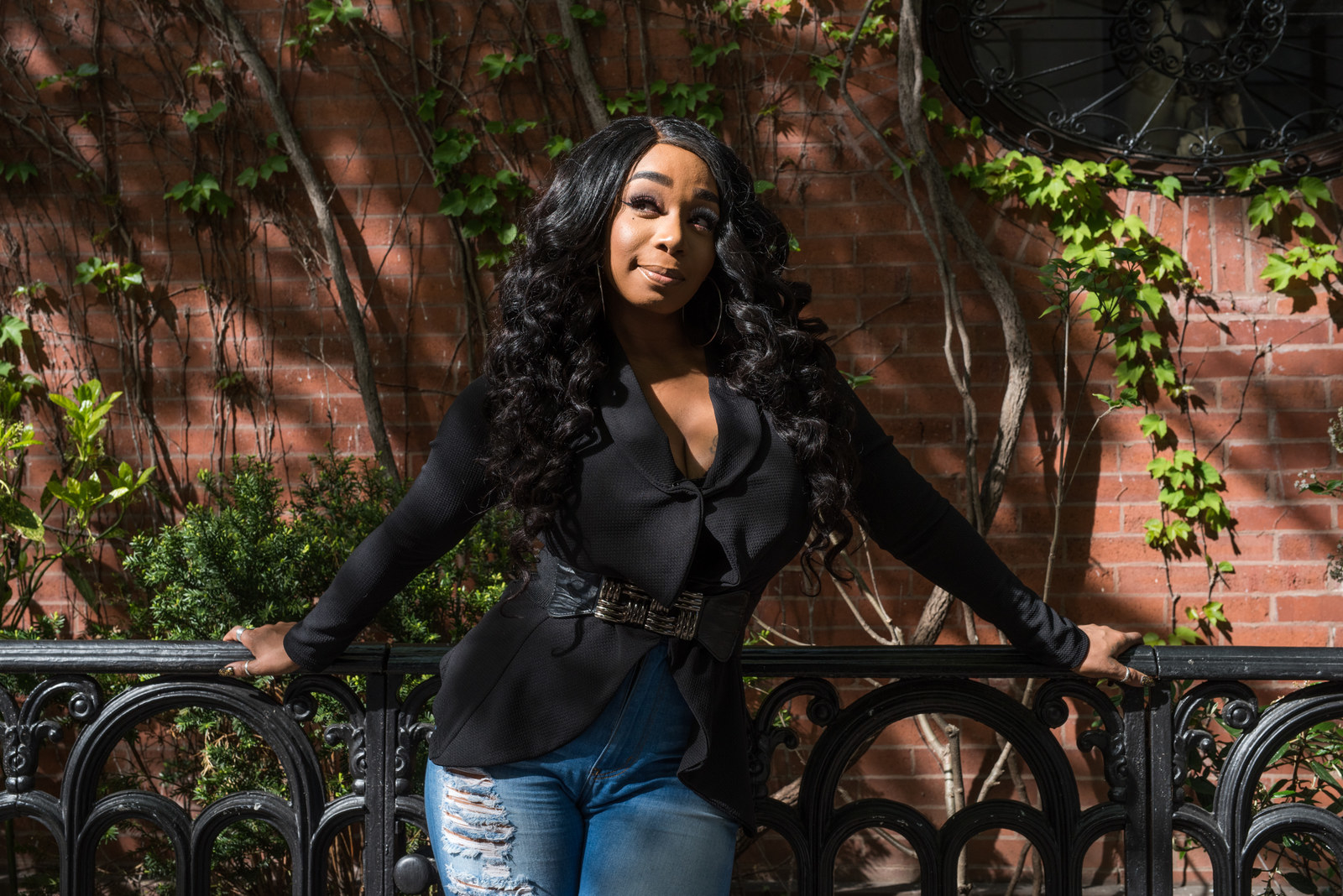 It was this trademark over-the-top personality that was on full display during Pollard's most viral and outrageous moment in recent years: her electrifying stint on 2016's Celebrity Big Brother UK.

The internet went into meltdown after Pollard was told by Angie Bowie, the ex-wife of musician David Bowie, that she had been informed by Big Brother that the much-loved musician had passed away.

"David's dead," Bowie whispered, attempting to keep the revelation between herself and Pollard.

"No, he's not!" Pollard screamed, collapsing into Bowie's arms and wailing so loudly that the other contestants in the house heard her as they talked outside.
"No! No! You playing. I know you joking," Pollard said.

"I would never joke," said Bowie.

Pollard had mistakenly believed that Bowie was referring to their fellow housemate David Gest, who'd been ill and sleeping a lot during the filming of the series. What followed was several minutes of cringe-inducing viral gold.
"It just happened now," Bowie said.

"How?" Pollard asked.

"Cancer," Bowie responded.
In a moment that of course became a GIF, Pollard's eyes shifted in confusion, her mouth agape, as she seemingly tried to process how a reality show would allow a contestant with terminal cancer to compete.
The moment was blasted by critics who thought the show poorly handled the news of the singer's death, with many people coming to Angie's defense. But the internet embraced the drama of it all, and all people could talk about was Pollard.
"Does she get confused about which David is being talked about?" asks museum curator Matt Harkins. "I think it's something you can watch nonstop and never know the answer to — and that's much like a work of art."
Harkins and Viviana Olen are the curators of THNK1994, a small Brooklyn museum paying homage to Pollard and her impact with the exhibition "David's Dead: A Celebration of Tiffany Pollard," which runs until June 11.
"We kind of feel like that's the pinnacle of reality TV."
"We kind of feel like that's the pinnacle of reality TV," Olen says of the Big Brother moment.
For Olen, what Pollard first did on television paved the way for the genre to delve into performance art, much like the iterations of Bravo's Real Housewives franchise. Olen believes Pollard's contributions deserve to be respected and enjoyed because she has pioneered "so much of it."
"She set so many standards and she really innovated what some reality performers take from today," Olen says, "and we thought it was absolutely the perfect time to do a show about her and look back and celebrate her."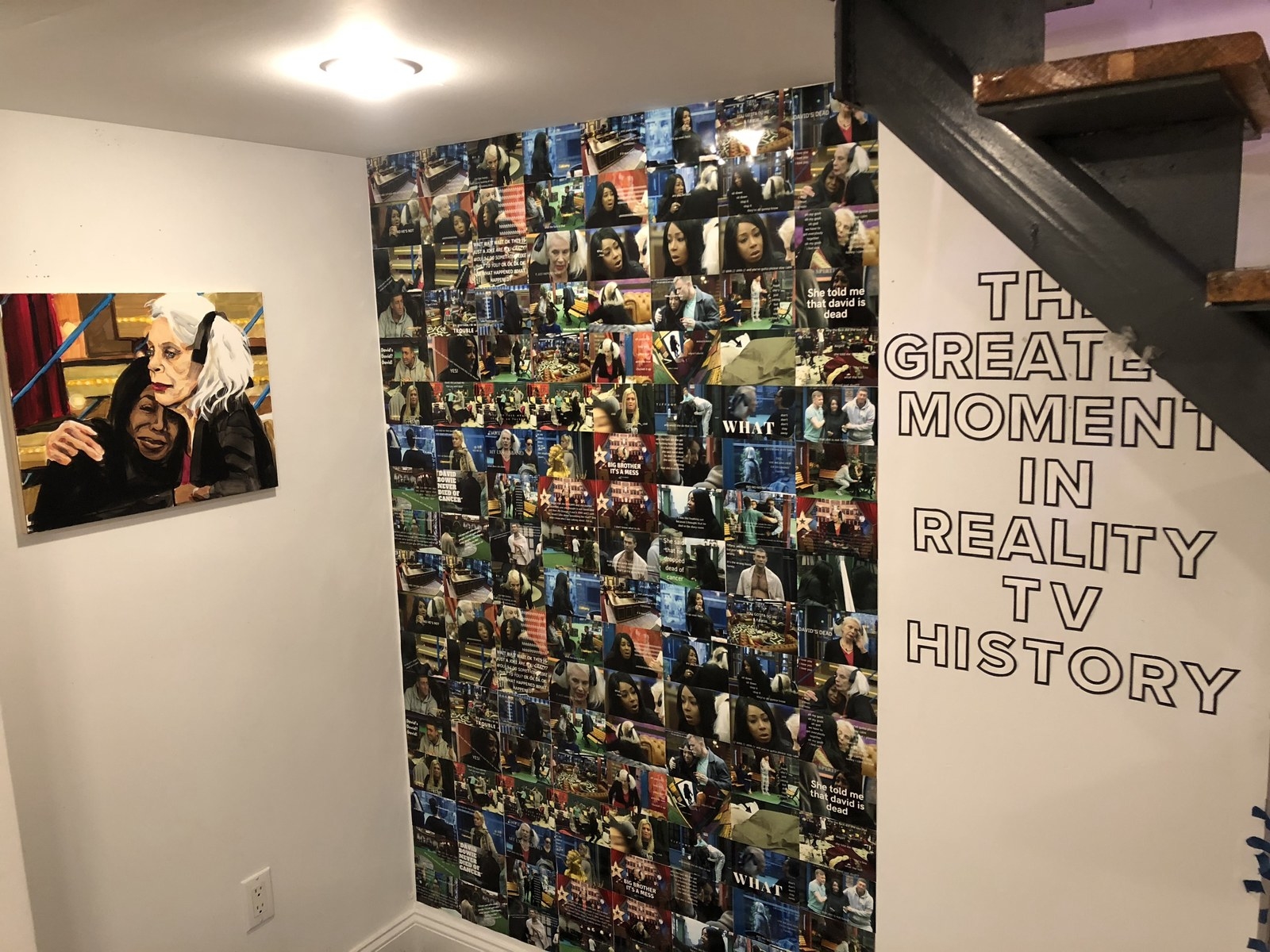 Before she became a museum subject, a meme, and a reality star, Pollard was just a young woman from upstate New York, insistent on marching to the beat of her own drum. She grew up in Utica in a community that held tightly to the idea that it's better to blend in than draw attention to oneself.
"I don't know if people know this about me, but I am a devout Christian," Pollard says. Her parents, Michell Patterson and Alex Pollard, are evangelist reverends, and distant aunts and uncles are pastors. Pollard says that she identifies as a priest, though she isn't practicing.
But even though her family life was heavily influenced by religion, Pollard's mom tells BuzzFeed News, "there's a balance. There's also a normal life."
"Because we can't just be religion, religion, religion," Patterson says.
Pollard was given license to explore interests outside of her faith that brought her joy and soon became obsessed by fashion, music, and television.
A self-described loner who often felt like "kind of an outsider" in her hometown, Pollard expressed her larger-than-life personality with the eccentric clothing she'd wear, starting in junior high.
"I was the one coming to school with my hair in different styles every week," she says. "I would have makeup on and, you know, growing up in such a small community like upstate New York, like, nobody understood it."
Mimicking the stares she would conjure from conservative neighbors, Pollard laughs and recalls how stunned they were when she would show up to classes wearing purple lipstick and sporting six-inch "claws" like the women of SWV, the '90s R&B group.
She also always knew as a child she'd get breast implants one day, citing singer Dolly Parton as her chest inspiration: "Her rack was so huge and I just jumped up and I told my mom, 'I'm gonna have those one day. I'm gonna buy those one day.'"
"I always did the most, that was always me," Pollard says.
While she excelled in English, by and large school wasn't for her, and she dropped out in 10th grade to complete her studies by getting her GED.
"I started developing an understanding that I had my own sort of wisdom," she says. "And then I went down that road, and it worked."
After a brief stint in New York City, Pollard landed in Los Angeles in 2004 with $2,000 she'd borrowed from an uncle and a dream of modeling. But after falling prey to a scam agency that wanted her to shell out cash, she found herself in a rut, living out of a suitcase in a hotel.
"They say that this is a man's world, but I have to say I beg to differ."
She did still have one thing, though: her looks. "They say that this is a man's world, but I have to say I beg to differ," Pollard says.
She soon found she could get work by, as she puts it, putting on a short skirt: "I would never have to have the right paperwork to get a job. I could get jobs just by asking, You need somebody? Boom!"
This tactic proved successful during rough times when Pollard was strapped for cash, or as she called it, in "the poor house."
"I didn't necessarily do too many things outside of what would be okay as far as, like, moral or society or, like, parents would judge, but I mean if guys would just want to, like, sit around and hang out and take some of my time up then they would pay for it. Heck yeah, I'm not afraid to admit that," she says.
Pollard is hesitant to call this past work "escorting," however.

"See, that's the scary thing. I can't say 'escort' because then people think sex automatically, but I will say this: There's a lot of lonely doctors and lawyers and men that are businessmen that are just very, very lonely, and all they really want to do is talk and all they really want are back rubs and they will pay your rent," she says with a slight giggle.
But maintaining her body was its own form of pressure. Pollard reveals that she used to suffer from bulimia, something she picked up from "one of the cute girls, thinner girls" she knew from her time working odd jobs when she first moved to LA. She said the "scarf and barf" technique was something she relied on to keep her figure.
"It never goes away," she says, "but you learn how to keep that monster under control."
Eight or nine months after arriving in LA, she had her big break when she was spotted by a casting producer while walking down a street. She blew him off at first because she thought he was trying to hit on her, but he insisted she'd be perfect for a dating show he was casting. Caving to his persistence, Pollard handed over her digits. He later called, but offered few details about the project, only revealing that the bachelor was "a lot of fun" and that Pollard would recognize him when she saw him.
It wasn't until Pollard was standing in the VH1 mansion among the lineup of women that she met Flavor Flav, who burst through the front door wearing a pink tuxedo, top hat, and a signature chain with an oversized clock.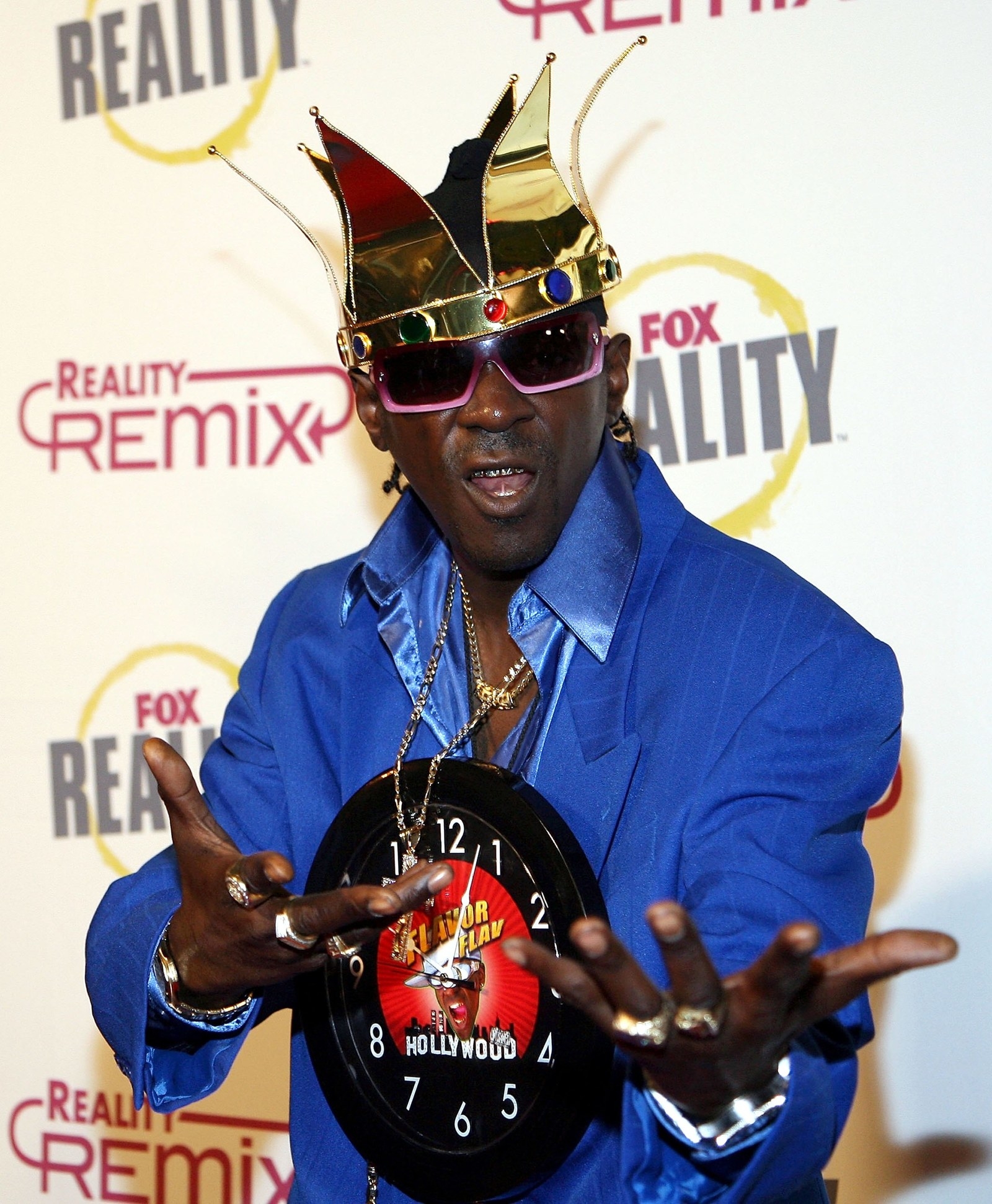 Pollard, like all the women, squealed in delight at the big reveal. Cameras captured her gushing as he handed her a flower.
From the very first 2006 episode, she was no longer Tiffany Pollard. Because Flavor Flav was so bad with names, he gave all the girls nicknames based on their physical features or other details of their lives. "There was really no rhyme or reason to it," said one contestant, who would later become "Bubblez." An Asian contestant was dubbed "Oyster," which was later changed to "Red Oyster." Pollard became simply her home state, "New York."
Like most contestants intent on clawing their way to the final episode of a competitive reality show, Pollard, the self-described HBIC (head bitch in charge), did not come to make friends. "I plan to win Flav's heart," she said in her first confessional, "but in order for that to happen with 20 other women, there's no way I'm going to play fair. No way."
Passions would run high in the house as Pollard and more than a dozen other women fought for the affections of their forgetful suitor.
"Nineteen other women and the cattiness, the drama, the competition of it all — all that was just...it would make anybody go a little bit bitchy," Pollard tells BuzzFeed News. "I was definitely in catty defense mode most of the time."
But it was this personality trait that led to some of the show's most infamous, unforgettable moments.
In Episode 3, Pollard confronted Schatar "Hottie" Sapphira for allegedly stealing her jacket. After a back-and-forth quarrel, the tense moment was broken by Pollard's hysterical laughter when Hottie said the other contestants were simply jealous of her because of her resemblance to Beyoncé.
Pollard, clutching her wine, shrieked in disbelief.
"Are you out of your fucking mind?" she said. "Beyoncé, sweetie, I'm so sorry. I'm so sorry that a ugly-ass bitch like this would even say that!"
"Are you fucking insane?" she continued, her eyes growing wider. "Beyoncé? Beyoncé? Beyoncé?!"
The moment, of course, has since become a go-to meme when it comes to expressing awe over the real Queen Bey. A woman's shocked expression at seeing the singer before the Grammys? Pollard's face. How Beyoncé's twins might react after being born to their famous mother? Pollard's face. When Simba in the Lion King remake encounters a grown-up Nala, voiced by Beyoncé? Pollard's face.
By far the most heated moment of the show, though, came in the second-to-last episode, when Pollard taunted Brooke "Pumkin" Thompson for not making it to the final pair. The two had had a season-long feud, but the anger boiled over when Thompson spat in Pollard's face. She responded by clawing at Thompson's back and pushing her down. Both women were visibly upset, with Pollard's desire for revenge only tempered by her humility at accepting Flav's clock.
When the show was later rediscovered by internet culture, the scene produced several standout memes. "Bye, Pumkin!" shouts Pollard, her hands on her hips, in one meme used now to shut down haters (or farewell fall). "I look better than you making your exit right now!" she says, waving her finger, in another moment used now when people are feeling their look.
"When I watch it now, it's so funny. I should have pushed the gas even harder."
Having rewatched the first season of the show during a VH1 marathon this past Valentine's Day, Pollard has few regrets. In fact, she wishes only that she had stood up for herself more.
"I should have went twice as hard," she says. "Like, I felt like I wasn't giving these bitches enough steam. ... I should have really been handing them bitches their asses. I felt like I was weak in those shows."
"When I watch it now, it's so funny. I should have pushed the gas even harder," she says with a laugh.
So where does Pollard end and the cocky bravado of "New York" begin? Is her onscreen persona just one big act?
Patterson, her mother, says Pollard's real-world "antics" are what makes New York "New York."
"That's what makes people turn her on, that's what makes you want to interview her," she says.
And yet, Patterson also distinguishes between Pollard and New York.
"When you see New York, that's her character. That's what makes her bread and butter. That's a character role," she says.
When Pollard is home, Patterson says, she's just "Tiffany."
"Am I still New York? Yes, I am. Is a percentage of me still New York? Yes."
For her part, Pollard speaks of New York almost in the past tense, something she can't quite leave behind. "Am I still New York? Yes, I am. Is a percentage of me still New York? Yes."
"I would say if I had to do a ratio, it would be 30% New York and 70% Tiffany, because I've grown, I've elevated," she says. "I'm a grown woman now, and I know exactly what I want, and I'm just moving forward."
Part of this growth has been learning to manage her anger issues, which she says she's struggled with for most of her life.
"I was so sick of being sick and tired, of reacting and spinning all of my energy being upset at someone else's mistakes," she says. "And I just knew that I had to get a grip on it."
Pollard has since learned coping strategies, like counting to 10 when stressed about something, and says she's more "even-keeled" now.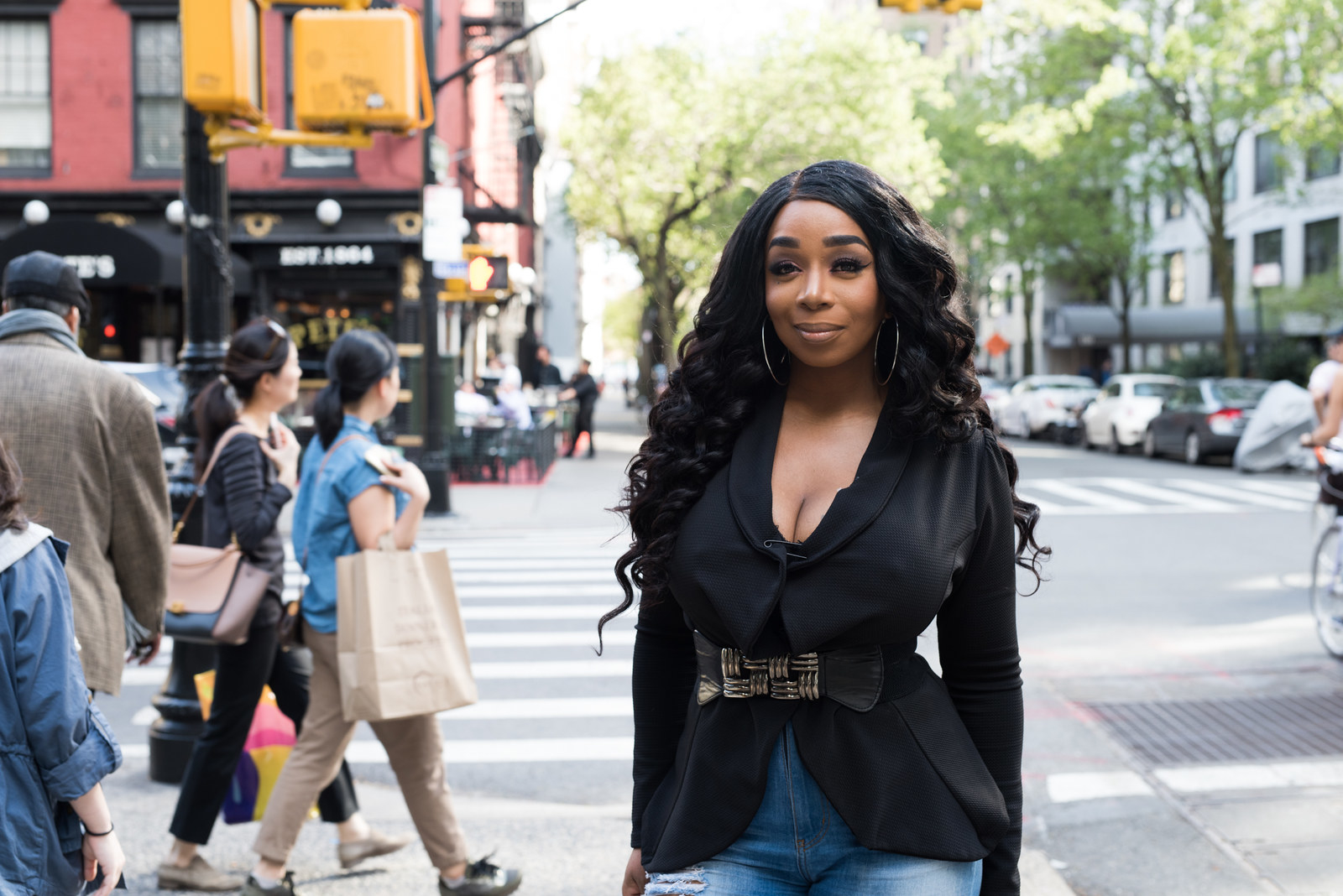 Although the show found a devoted fanbase that tuned in each week to see the latest jaw-dropping moments, and had the massive ratings to back it up, Flavor of Love was seen then, and still is now, as one of the trashiest examples of reality TV. The show was an intentionally lowbrow version of The Bachelor, featuring one of the worst suitors on a dating show ever. "I'm the Black-chelor!" Flav screams in the opening scene from the sunroof of a limo. If people watched The Bachelor while drinking wine, they watched Flavor of Love while drunk.

But not everyone was impressed. The New York Times called it "ghetto-fabulous" and noted critics accused the show of "trafficking in racial stereotypes."
"The women, who tend to look like castoffs from a bad rap video, dress provocatively (the shorter the skirt, the lower the neckline, the better their chances), engage in raunchy makeout sessions with Flav, and, when given the opportunity, profess their undying devotion," the Times declared.
One black Manhattan fashion designer told the newspaper she found the show "absolutely hideous."
"In a day and age when it's still really hard for people of color to find reasonable representations on television," the designer, Nicole Young, said, "that show is a huge smack in the face and a step backwards."
"In a day and age when it's still really hard for people of color to find reasonable representations on television, that show is a huge smack in the face and a step backwards."
Pollard, perhaps unsurprisingly, refuses to buy into the criticisms that she was bringing shame to her race. "Honestly, when I would read what some critics would say, that I was bringing the black race down and being a disservice to my own race, I wanted to tell them, Shut the fuck up, because you're sitting there watching me," she says. "You know about me, you know about the show and you know that any opportunity that we get as African Americans is a plus."
"I feel like we should support each other, regardless if it makes sense to a certain 'elite' group of blacks," she says.
Myles E. Johnson, a culture critic who is also black, says that Flavor of Love needs to be seen in the context of its time, especially considering the dearth of projects then for black people. While white people had multiple televised representations of themselves and their class differences — from Friends to Here Comes Honey Boo Boo — Flavor of Love sat alone as an overwhelmingly black show and thus carried more weight.
"You're mad because literally that was the only thing offered as representation," Johnson says. "Which is a totally different argument and you need to start talking to some executives, not to, you know, the talent."
"In that era, I don't think it was right to be upset with New York or Flavor Flav and saying, Oh, you're only showing black people in one way," he says. "No, they're being themselves. They're having their version of fun and creating their version of entertainment."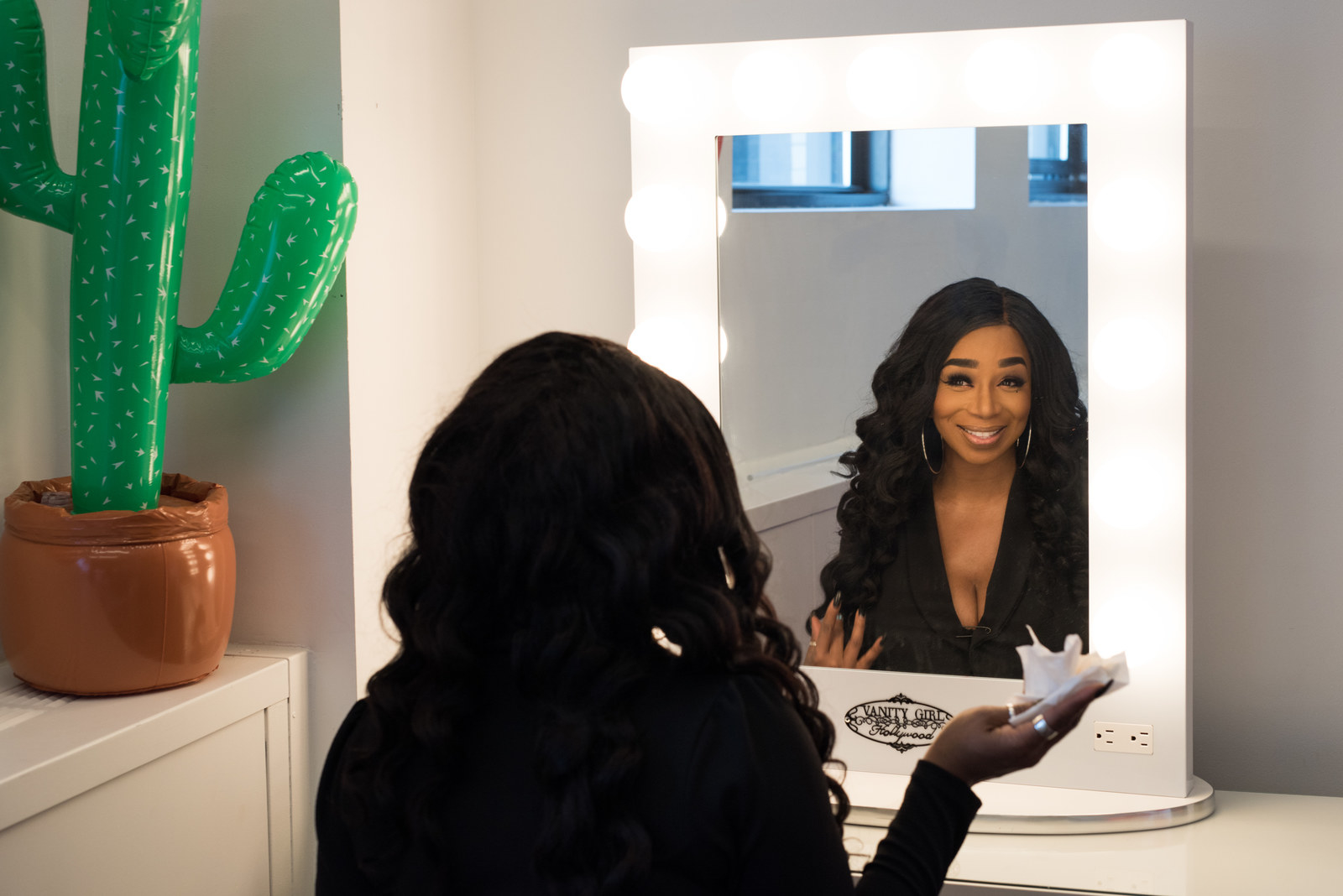 Although Pollard was propelled to the finale of the first season, arguably off of the strength of her polarizing persona, the world watched as Flav chose Nicole "Hoopz" Alexander as his main squeeze. Yet the relationship did not last long, as Flav was back later that same year with a new season.

Pollard reentered the second season after being invited back as a friend of Flav's, tasked with helping sort through his new crop of contestants. But she made an impression once again, with Flav inviting her back into the official competition, only to reject her once again.
Pollard tells BuzzFeed News she was stung by the decision, as she felt they had a real connection and he was giving "reassuring energy."
"It was almost like he stabbed me in my back," Pollard says. (They now have a "very distant, but very respectful" friendship, she says. Flav's representatives did not respond to multiple requests for comment.)
Burned twice, Pollard was still on the prowl for true love. And with her newfound celebrity, VH1 offered the endlessly watchable star her own show called I Love New York, which ran for two seasons. This eventually led to two more Pollard-helmed series, one called New York Goes to Hollywood and a follow-up, New York Goes to Work, which aired in 2008 and 2009, respectively.
Though she'd made a name for herself, one aspect of her change in status proved difficult for the star to adjust to: her fame.
Pollard admits with some hesitancy she was prescribed Xanax years ago to cope with the stress of her newfound celebrity. Her reluctance to reveal this, she says, stems from "a stigma with people admitting that they have some kind of help when they have counseling or a therapist."

"I don't need the medication anymore and I don't need to talk to a shrink anymore," Pollard says. "But at that time, I did need those tools just to help me deal with the fact that I'm just in the grocery store trying to get milk and a woman is coming up to me taking pictures."
"I went through that transition and now I've made a really good adjustment," she says.
Today, health and self-care are paramount for Pollard, who began 2018 by quitting smoking, in addition to cutting meat from her diet. She says she wanted "to feel beautiful from the inside out," but she isn't opposed to smoking weed, which she still indulges in when she needs a "little pick-me-up."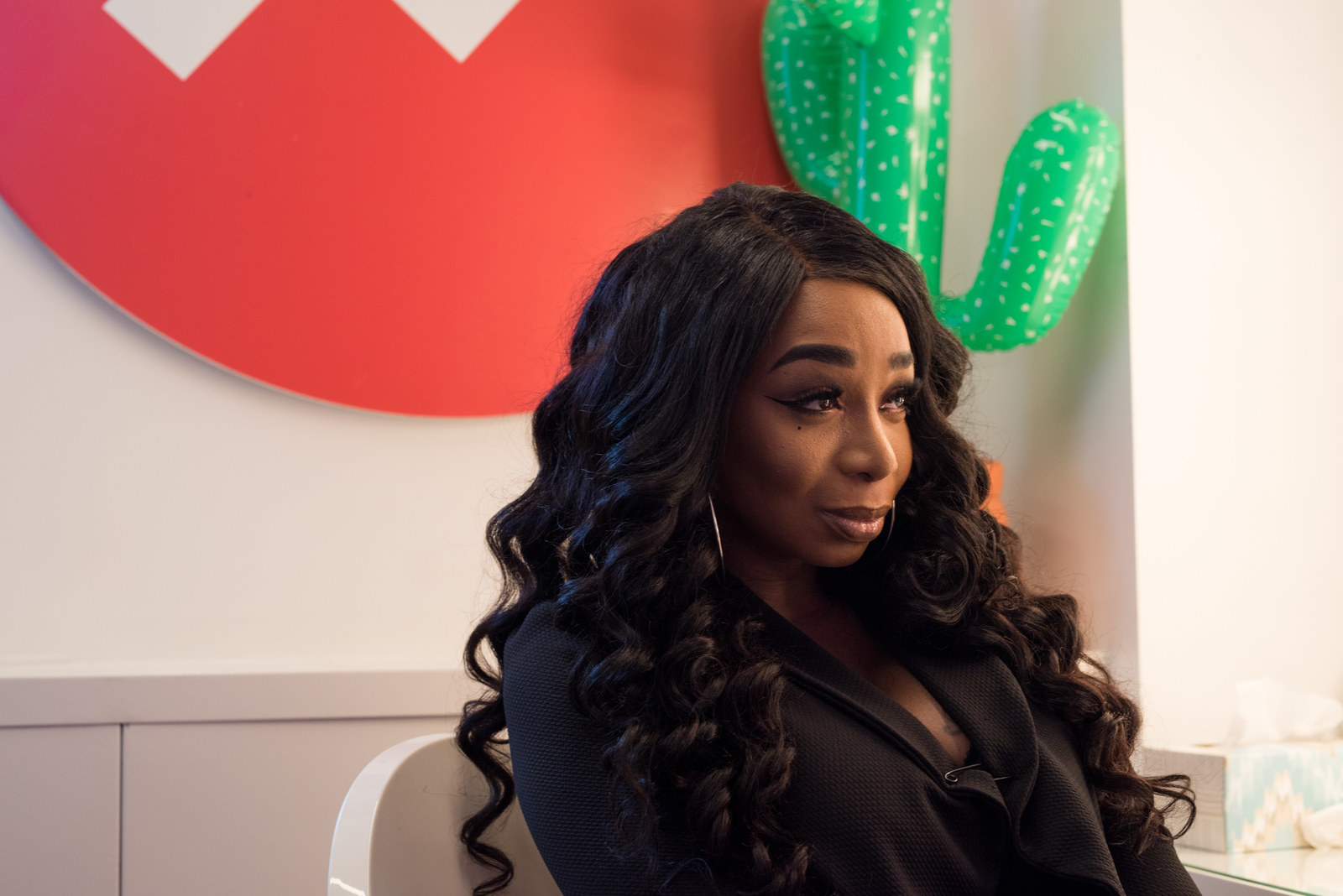 This commitment to her new and improved self has had an effect on her professional life. Pollard now says feels more empowered to make decisions based on how she feels in the moment without thinking solely about how much money a particular gig might pay.

Although there's no way for her to monetize her ever-present GIFs on social media, it's the web that ensures she remains famous. "It floats me around to a new generation," Pollard says. "They keep me kinda popular."
Fueled by these decade-old clips, Pollard is still very much in the game — and she's still got hustle.
In 2016, she and her mother appeared in VH1's Family Therapy With Dr. Jenn. In 2017, she was back again on VH1 on Scared Famous. She also had a cameo in Sharknado 5: Global Swarming, another project that, like Flavor of Love, embraced its trashiness.
Other projects have been of varied success, though. After her much-talked-about appearance on Celebrity Big Brother, Pollard was set to star in The Ex, a dating show where she'd serve as host and executive producer, but it wasn't picked up by Logo, the network to which it was originally pitched. Similarly, Pollard teamed up with VH1 for a new season of Brunch With Tiffany, a web series that sees the reality diva interviewing other entertainers as they break bread together, but as of now it's still on hiatus.
Still, there are the neverending club appearances, for which Pollard says she's handsomely rewarded. "Like, if I'm just doing a walk-through, you just want me to turn up your mics for a little while and have a couple of cocktails, I'll do that for $3,000, that ain't nothing, you know," she says. "But if we're like talking in colleges, doing all this other stuff that's involved then we're talking like 8 to 10 and up."
Seemingly out of nowhere, she also says she's getting ready to become a preacher, spreading the gospel of "love and acceptance."
"I want to go into televangelism just because I feel like when they go, What's the one thing you'd do for free, you don't have to get paid? That would be it for me. I'd do that all day long and just feel so accomplished."
She then refers vaguely to having "seen different things and different signs that the average person hasn't had," and speaks cryptically of having had "some interaction," gesturing to the heavens.
"For a lack of a better phrase, I've seen the light," she says, with only the slightest New York smirk.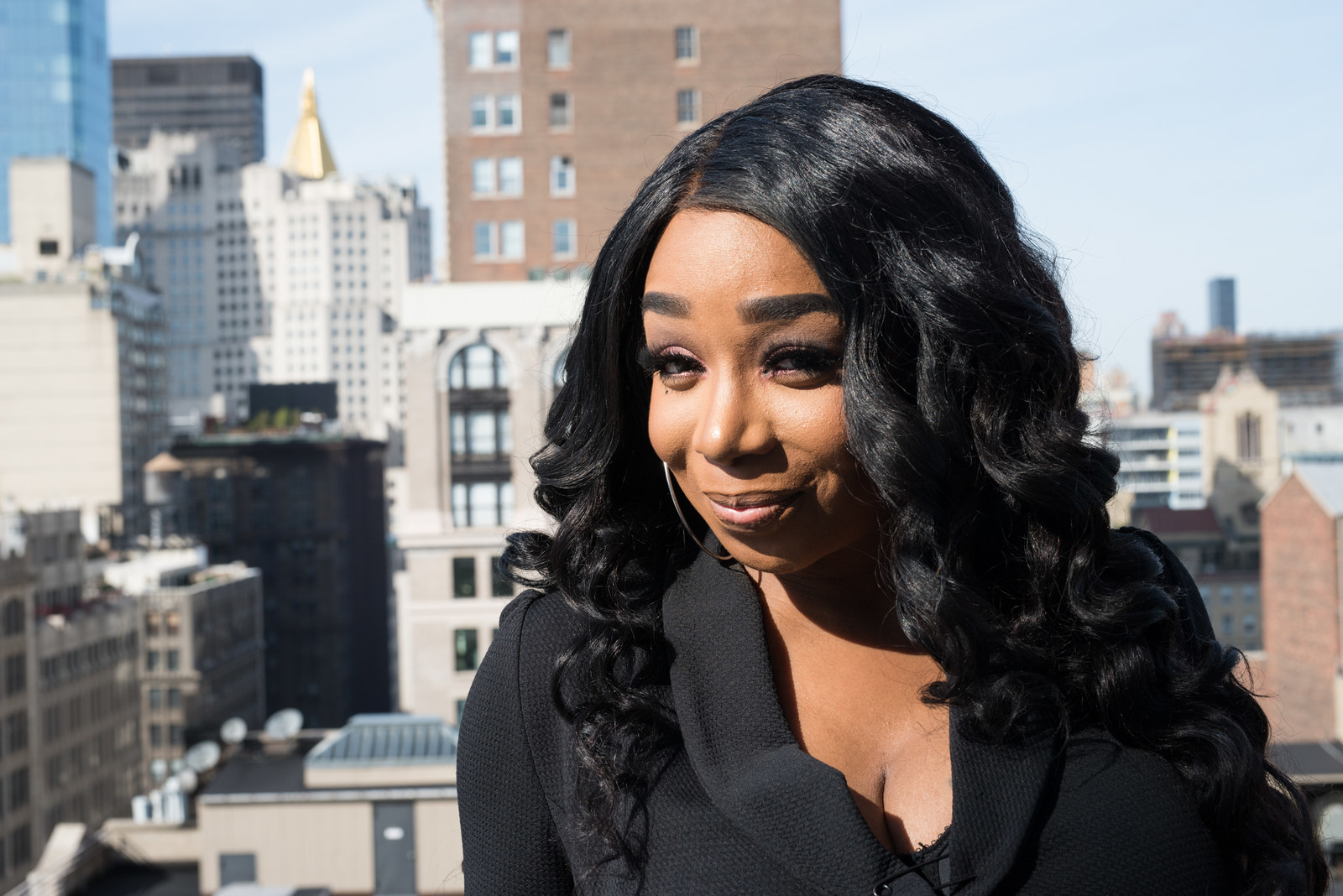 Back at the THNK1994 museum, it's the opening night party for the Pollard exhibition. Adorning the gallery are paintings and photos of her. "I ♡ NY" is emblazoned across one of the walls, with Pollard memes inside the hearts.

For a while, the party is empty and it seems as if a crowd isn't going to show. Maybe people had forgotten, or perhaps they didn't care?
But then, nearly an hour later, more people begin to slowly trickle in, one by one and sometimes in groups and pairs, admiring the art while sipping on cheap cocktails of vodka and ginger ale.
The small space is filled to the brim by the time Pollard herself makes her surprise entrance. Fans scream as she arrives wearing a rainbow-colored jumpsuit with vertical stripes that ensure you can't miss her.
"New York is in the motherfucking house!" she shouts. People clamor to take photos as she is ushered upstairs to a hastily arranged VIP section.
Then, like a moment straight out of one of Pollard's classic shows, chaos erupts. A scuffle breaks out between a member of Pollard's entourage and an overzealous fan.
Onlookers, staring up at the VIP section like it's a stage, watch in shock as Pollard screams at the men to stop, and the fan spills his cocktail on her. "Stop it!" she shrieks, as the two are eventually separated. The gallery owners watch on, mortified.
"You fucking embarrassed me," Pollard says to the man in her entourage as her mother tries to calm her down. Pollard paces back and forth, trying to bring her anger under control. She briefly approaches the railing, gesturing to the stunned crowd, before retreating.
"New York, come back here!" a supporter suddenly yells. "We love you! You don't have to be embarrassed because we love the hell outta you!"
Emboldened, Pollard returns to the balcony, her hands pulling back her hair.
Her audience below her cheers, eating up the spectacle.
She smiles and shimmies for the crowd. ●