The Final Season Of "Orange Is The New Black" Will Air In 2019
"After seven seasons, it's time to be released from prison," series creator Jenji Kohan said in a statement provided to BuzzFeed News.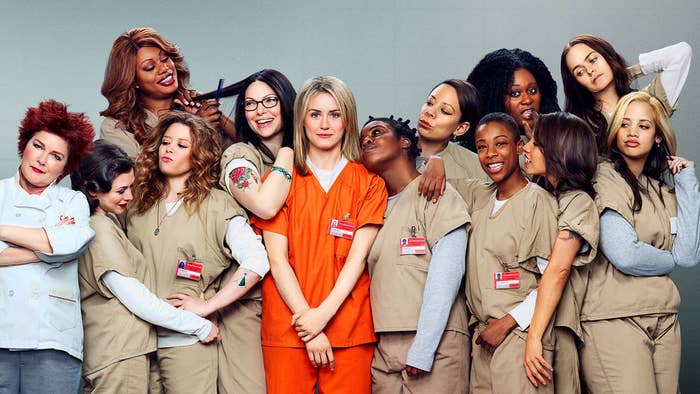 The cast of Orange Is the New Black announced Wednesday that the beloved Netflix original series would come to an end in 2019 when its seventh season airs.
In a video posted to the show's official Twitter account, several of the stars disclosed the news.
"I'm so grateful for the fun times, the knowledge, the friendships, the love, the family that we have created together," Uzo Aduba, who plays Suzanne "Crazy Eyes" Warren, said in the clip.
In a statement provided to BuzzFeed news, the show's creator, Jenji Kohan, said, "After seven seasons, it's time to be released from prison."

"I will miss all the badass ladies of Litchfield and the incredible crew we've worked with. My heart is orange but fade to black."
Since its premiere in 2013, the show — based on Piper Kerman's memoir, Orange Is the New Black: My Year in a Women's Prison — the show has racked up numerous Emmy nominations, winning a total of four so far.

Two of those wins belonged to Aduba, who took home the award for Outstanding Guest Actress in a Comedy Series in 2014 and Outstanding Supporting Actress in a Drama Series in 2015.
Kohan told the New York Times last summer that Season 7 might be the show's last.
"I haven't made a final decision yet, but I'm leaning toward ending it after seven — although the nature of the show is one that can go on and on because you can bring in new people," she told the newspaper.

Fans, unsurprisingly, were not happy to hear that their beloved show is coming to end.
"As sad as it is, all good things must come to an end," one viewer wrote.
"how am i supposed to face the last season????"