As we've learned in the past, Sean "P. Diddy" Combs is seemingly very particular about his Instagram feed, and he has no problems making, er, adjustments whenever he sees fit.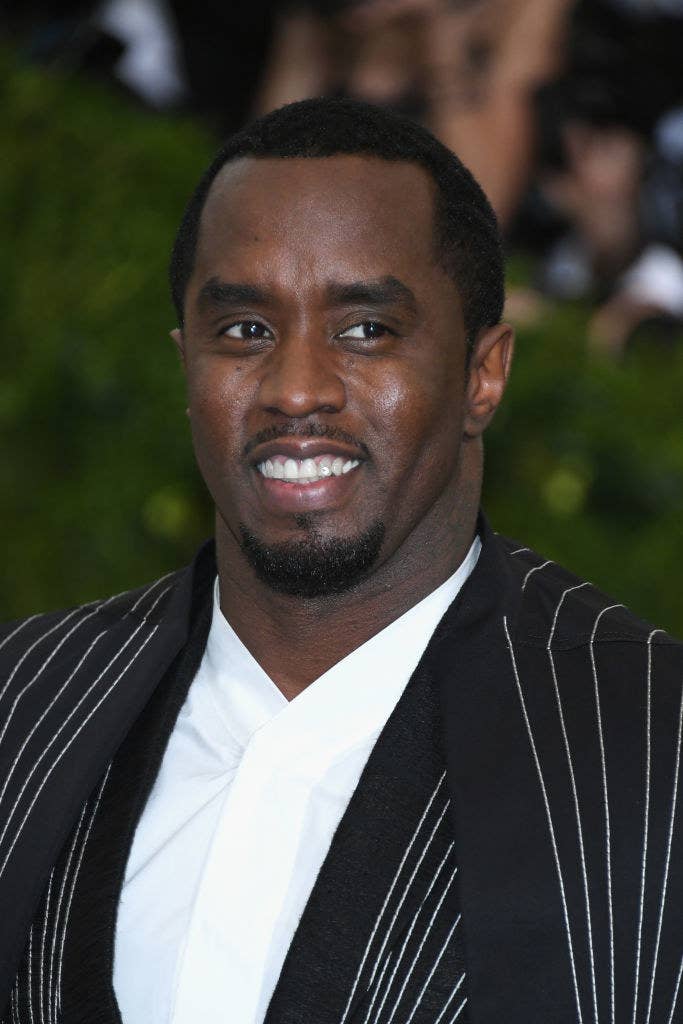 For example, remember when he straight-up snipped Kylie and Kendall Jenner from this image last year?
Diddy 👏🏿 Does 👏🏿Not 👏🏿Play 👏🏿When 👏🏿It 👏🏿Comes 👏🏿To Curating 👏🏿His 👏🏿Feed.
Well, it looks like the iconic hip-hop mogul is up to his old tricks — and he may have learned a new one in the last year: Photoshop.
Here's what happened: On Sunday, celebrities came out and celebrated the Grammys, music's biggest night, and at some point during the festivities, this glorious image was taken.
From left to right we've got Jay-Z, Kendrick Lamar, French Montana (the poster of the photo in question, if that wasn't already obvious), Nas, and Fabolous dressed perfectly from head to toe.
Diddy isn't in the photo, so where does he fit into all this, you ask? Well, I'll tell ya.
Diddy wielded his vicious cropping game this time on Fabolous, photoshopped French Montana out of the image ENTIRELY, and added the caption, "3 Kings! 3 GREAT FRIENDS! Love you guys. #BlackGreatness."
The photoshop/crop went viral after being tweeted by @foreversimma Tuesday.
Now, this probably wasn't done to invoke some sort of beef, because French Montana is an artist on Diddy's label, Bad Boy, and Fabolous was recently on Revolt TV's Drink Champs, where they hugged upon greeting one another. So yeah, all is probably well.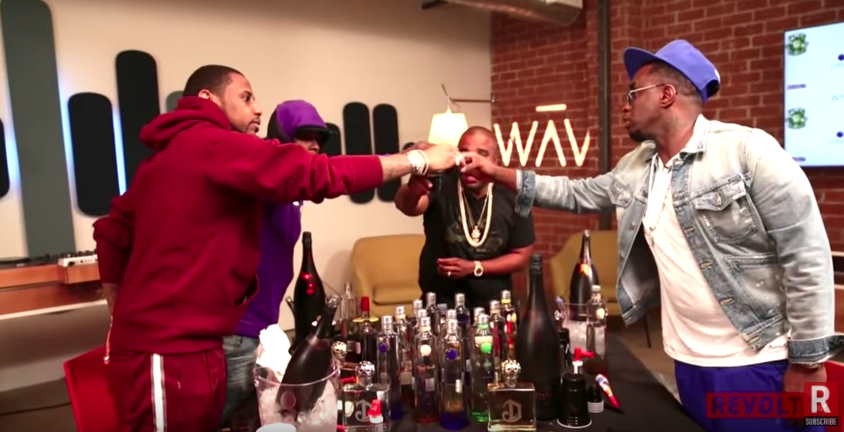 But still, the social reaction to the Diddy Crop, as it's being called, was strong. Yeah, Fab got it, but French was "ERASED" from the photo, one Twitter user tweeted.
"Diddy's crop out game is over 9000," another person said, noting that the mogul even "shaded out" French Montana's hand.
"Diddy would crop his grandmother out of the family reunion pics," one person said.
Diddy is now inspiring people to crop the negativity from their lives.
All in all, I think it's safe to say Diddy is certainly showing promise as a skilled photo editor.