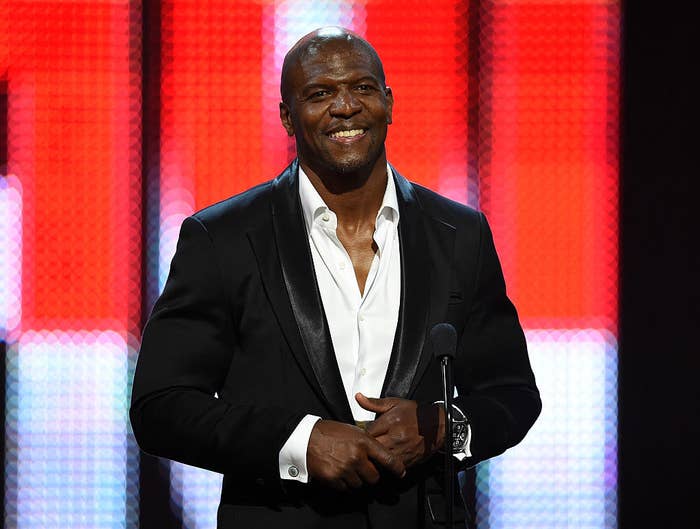 Actor Terry Crews on Friday posted an apology letter he received from the powerful Hollywood agent he accused of groping his genitals at a party in 2016.
Though Crews noted that the letter from Adam Venit was delivered in March, he tweeted that he "accepted" it only because of the agent's decision to leave talent agency William Morris Endeavor.
"It meant nothing without a resignation," he told Deadline.

While Venit did not explicitly address the groping allegation in his letter, he did ask for forgiveness.
"I am sure that this whole situation is an unwanted experience for you," he wrote. "I have no right to expect your forgiveness, but I am asking for it nonetheless."
Venit has previously denied any wrongdoing.
"The intent of this letter is to start a dialogue in service of taking responsibility for the emotional challenge that this experience has caused you and your family," Venit added in his letter. "I take responsibility for us being here now, together in this situation. I am sorry for all of it."
When contacted for additional information, Crews' representatives told BuzzFeed News they had nothing more to add.

Crews went on Good Morning America last year and publicly confirmed that Venit was his alleged assaulter, a claim Venit denied.
"He comes over to me, I stick my hand out, and he literally takes his hand and puts it and squeezes my genitals," Crews said on the show, adding that Venit also began "licking his tongue out and all this stuff."
Crews said he responded, "Dude, what are you doing? What are you doing?"
Los Angeles prosecutors declined to press charges because the allegation fell outside the statute of limitations. However, Crews settled a lawsuit against Venit and William Morris Endeavor Entertainment (WME), with stipulations that the agency wouldn't rehire the longtime agent and that it would implement policies to prevent harassment in the future, Vanity Fair reported.
In the months since, Crews has become one of the few men at the forefront of the #MeToo movement.

Crews and activist Amanda Nguyen testified to Congress in June in support of the Sexual Assault Survivors' Bill of Rights.

"I sit here before you in this committee just as an example because a lot of people don't believe that a person like me could actually be victimized," Crews said at the hearing. "And what happened to me has happened to many, many other men in Hollywood and since I came forward with my story, I have had thousands and thousands of men come to me and say, 'Me too.'"

Read Venit's full apology letter here: