Ted Turner, The Founder Of CNN, Has Revealed He Has Lewy Body Dementia
"It's a mild case of what people have as Alzheimer's," the media mogul said.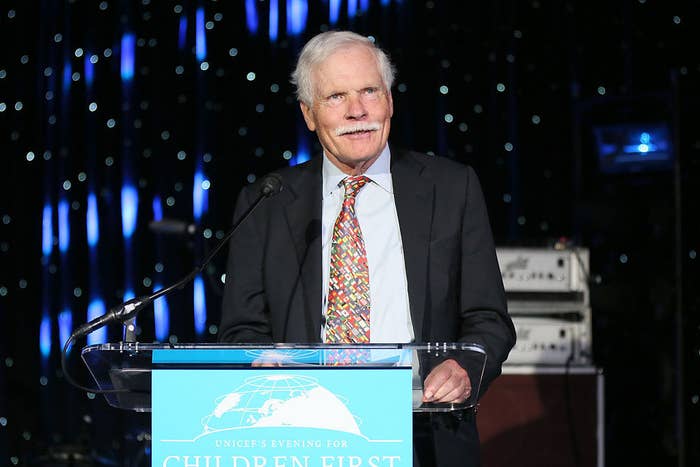 Ted Turner, the founder of CNN, said in an interview Friday that he has been diagnosed with Lewy body dementia, a disease that affects memory and other cognitive functions.
"It's a mild case of what people have as Alzheimer's. It's similar to that," Turner, 79, told veteran broadcaster Ted Koppel. "But not nearly as bad. Alzheimer's is fatal."

"Thank goodness I don't have that," Turner continued. "But, I also have got, let's — the one that's — I can't remember the name of it."
The revelation came in a CBS News interview, and the full exchange will air on the network's Sunday Morning.
According to the National Institute on Aging, Lewy body dementia is one of the most common causes of dementia and affects more than 1 million people in the US.
"LBD is a progressive disease, meaning symptoms start slowly and worsen over time," according to the NIA. "The disease lasts an average of 5 to 8 years from the time of diagnosis to death, but the time span can range from 2 to 20 years."
The media mogul, who was once married to Jane Fonda, described his symptoms, saying he's "tired" and "exhausted," and that he can be forgetful sometimes.
The outspoken Turner founded CNN, the first 24-hour news network, in 1980.

In the CBS interview, Turner offered his thoughts on how the network is operating today.
"I think they're stickin' with politics a little too much," Turner said.
"They'd do better to have — a more balanced agenda. But that's, you know, just one person's opinion."

BuzzFeed News has reached out to Turner's representatives for additional information.