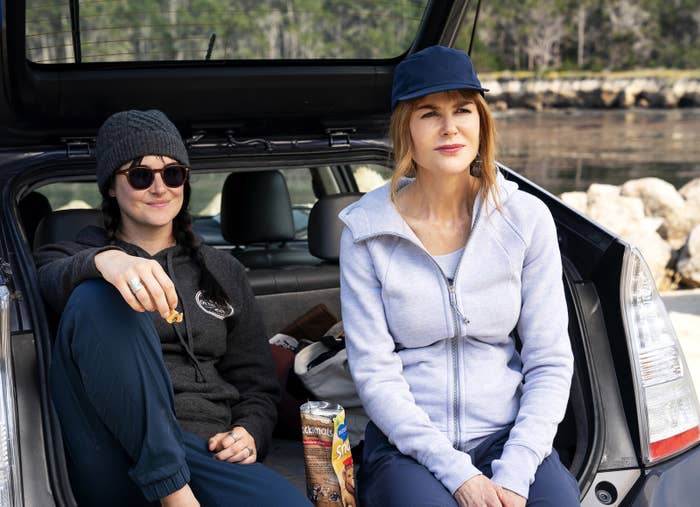 Actor Shailene Woodley revealed a juicy spoiler on Jimmy Kimmel Live Monday night ahead of the upcoming Big Little Lies season finale.
According to Woodley, HBO didn't want anything from the upcoming episode to be revealed, so the network chose not to send Kimmel a clip teasing Sunday's finale.
Instead, Woodley said, HBO allowed her to disclose one tiny detail about the episode.
"In the beginning of the next episode, it's a little bit of a cliffhanger, but all of the women go to visit Perry's grave and his body's missing," Woodley revealed.
If you've been watching the show, you know that Perry Wright, played by Alexander Skarsgård, died at the end of Season 1 when Bonnie Carlson, played by Zoë Kravitz, pushed him down a flight of steps to stop him from physically assaulting his wife, Celeste (Nicole Kidman).
With Woodley revealing that Perry's body is missing, it opens the door for a ton of questions.
Have authorities exhumed his body for an additional autopsy? Did his mother, Mary Louise (Meryl Streep), dig him up so she could bury him someplace far away from Monterey? IS HE STILL ALIVE? (OK, probably not, but what if?!)
We'll just have to wait until Sunday and see how it all plays out.