Seth Meyers hosted Sunday's Golden Globe Awards — and he didn't mince words when it came to talking about the allegations of sexual misconduct that have shaken Hollywood this past year.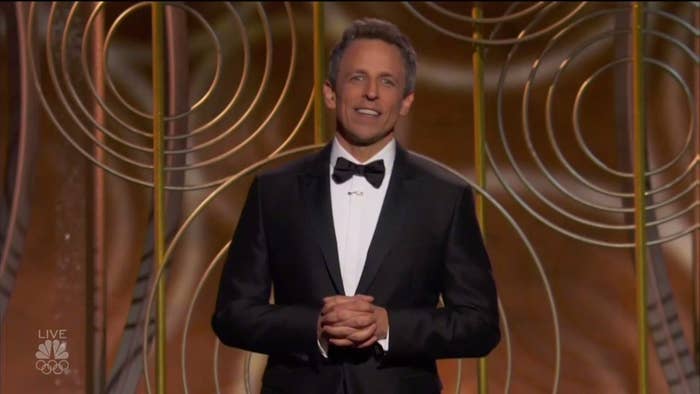 "Good evening, ladies and remaining gentlemen," Meyers greeted the crowd. "It's 2018; marijuana is finally allowed and sexual harassment finally isn't."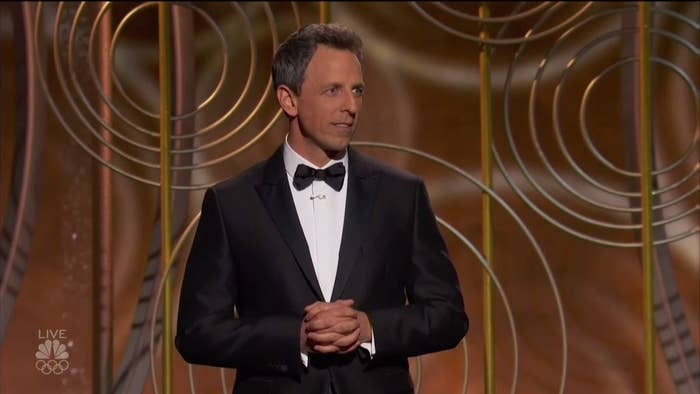 "There's a new era under way, and I can tell because it's been years since a white man was this nervous in Hollywood," Meyers said.
"For the male nominees in the room tonight, this is the first time in three months it won't be terrifying to hear your name read out loud."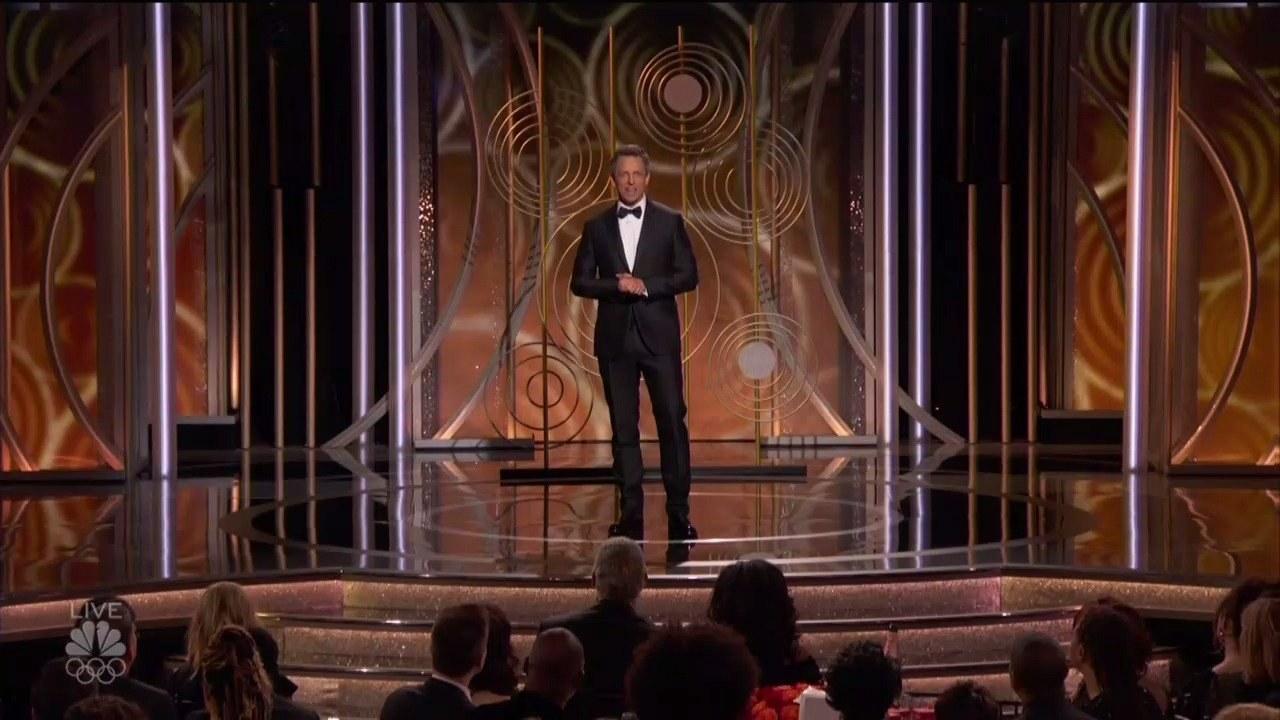 "Did you hear about Willem Dafoe?" Meyers went on, shifting to a joke about the Florida Project actor. "Oh, god, no! He was nominated."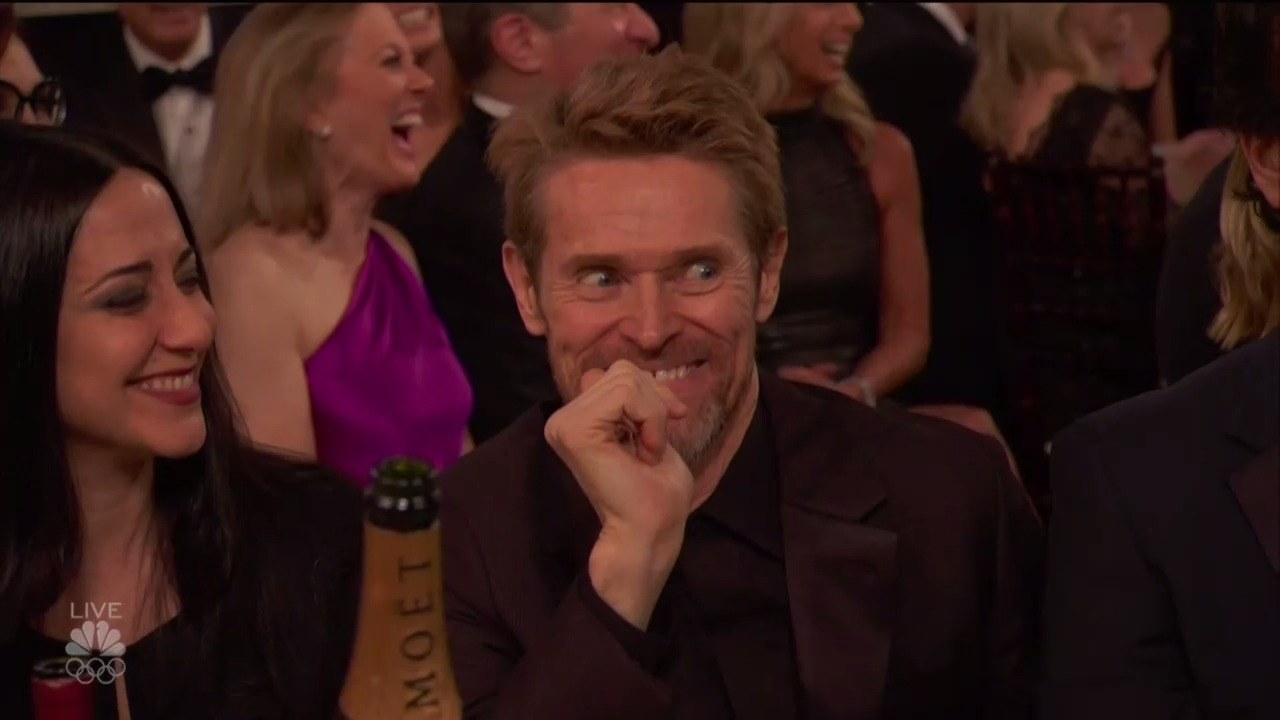 "They tried to get a woman to host this show, they really did," Meyers said. "They said, 'Hey, how would you like to come and be judged by some of the most powerful people in Hollywood? And women were like, Hmm, well, where is it? And they said it's at a hotel...and long story short, I'm your host tonight."
"Harvey Weinstein isn't here tonight because, well, I've heard rumors that he's crazy and difficult to work with," Meyers quipped.
"Don't worry, he'll be back in 20 years when he becomes the first person ever booed during the in memoriam," he said to the shocked audience.
Meyers also took a dig at Kevin Spacey, another actor accused of sexual misconduct, in his monologue: "I was happy to hear they're going to do another season of House of Cards," Meyers said. "Is Christopher Plummer available for that, too? I hope he can do a Southern accent because Kevin Spacey sure couldn't."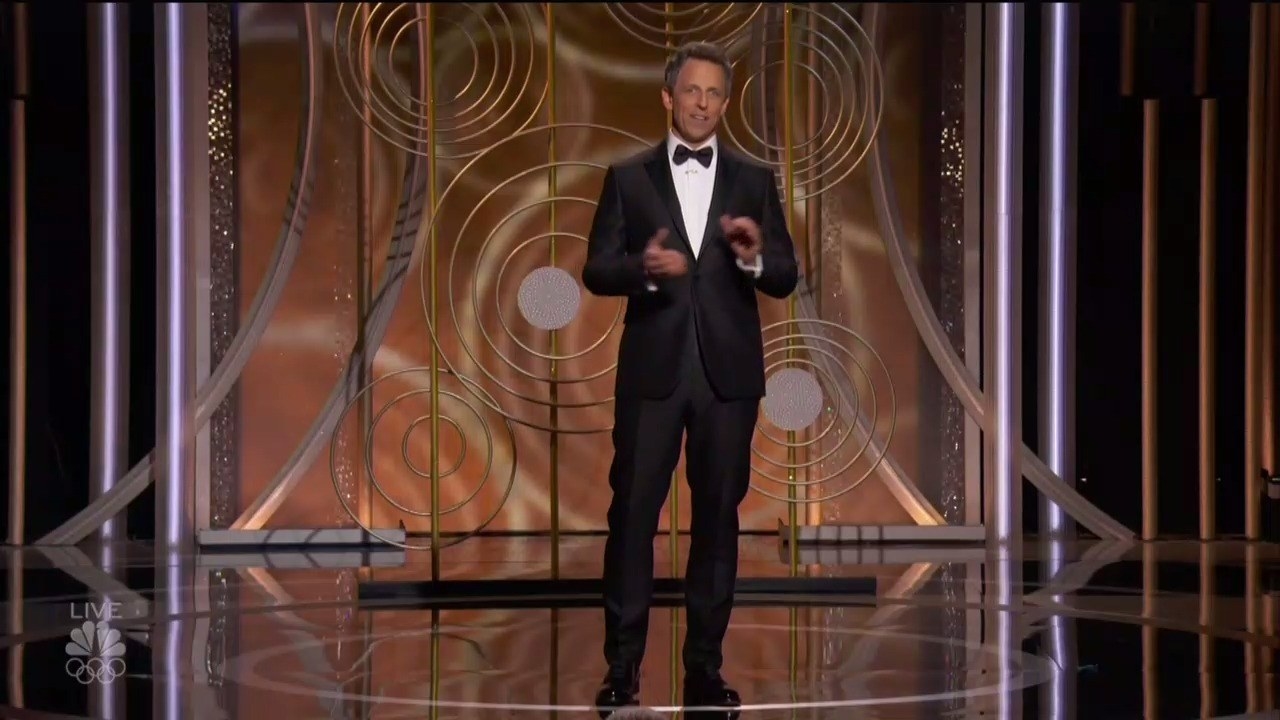 From there, Meyers switched to a segment he does on his late-night show called "Jokes Seth Can't Tell" where he used select members from the audience to help him with punchlines.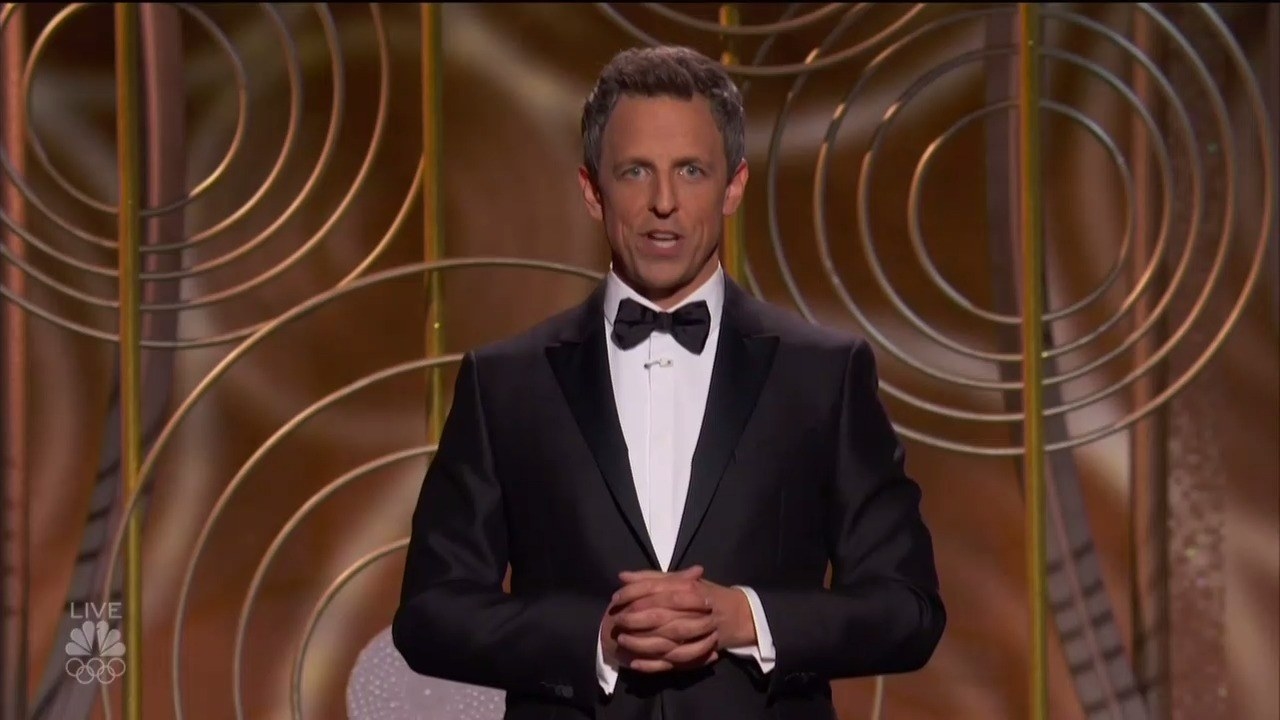 Beginning with Jessica Chastain, Meyers said, "The Golden Globes turn 75 this year." To which Chastain said, "The actress that plays its wife is still only 32."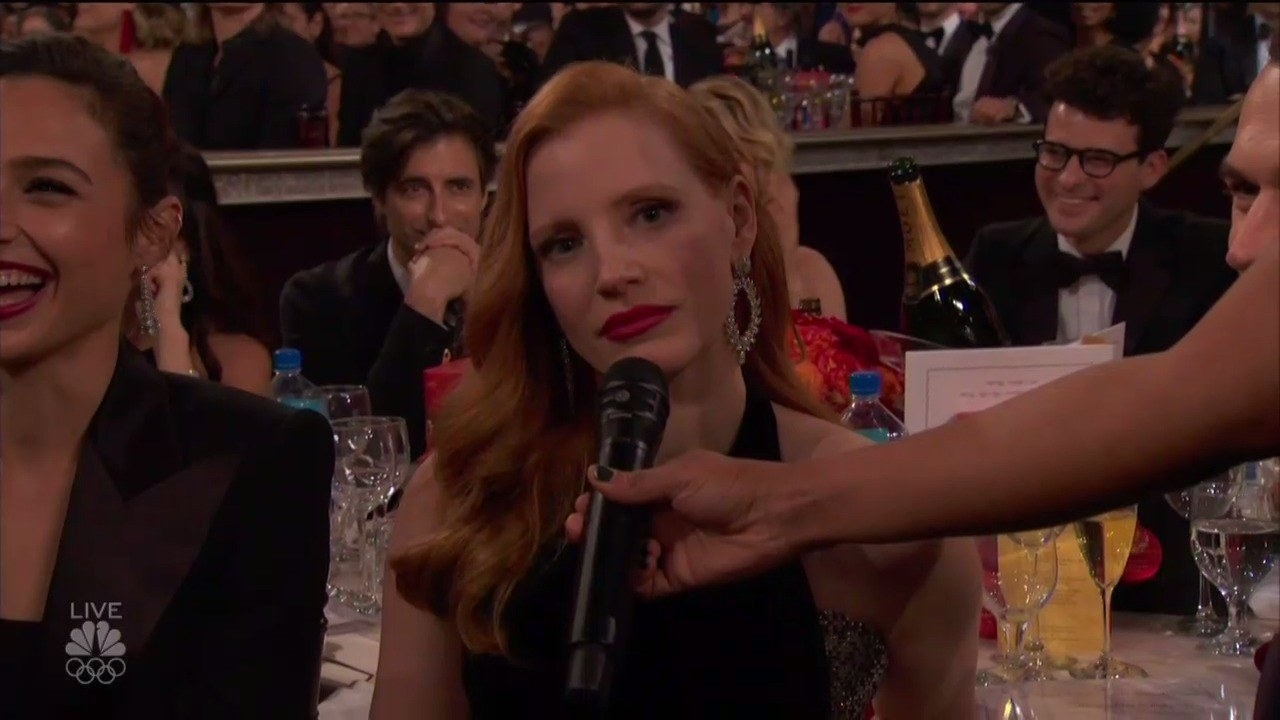 Next up was Billy Eichner. "Call Me by Your Name is nominated for best motion picture. It's a gay coming-of-age story," Meyers said. To which Eichner quipped, "Said Kevin Spacey: 'You lost me at "of age."'"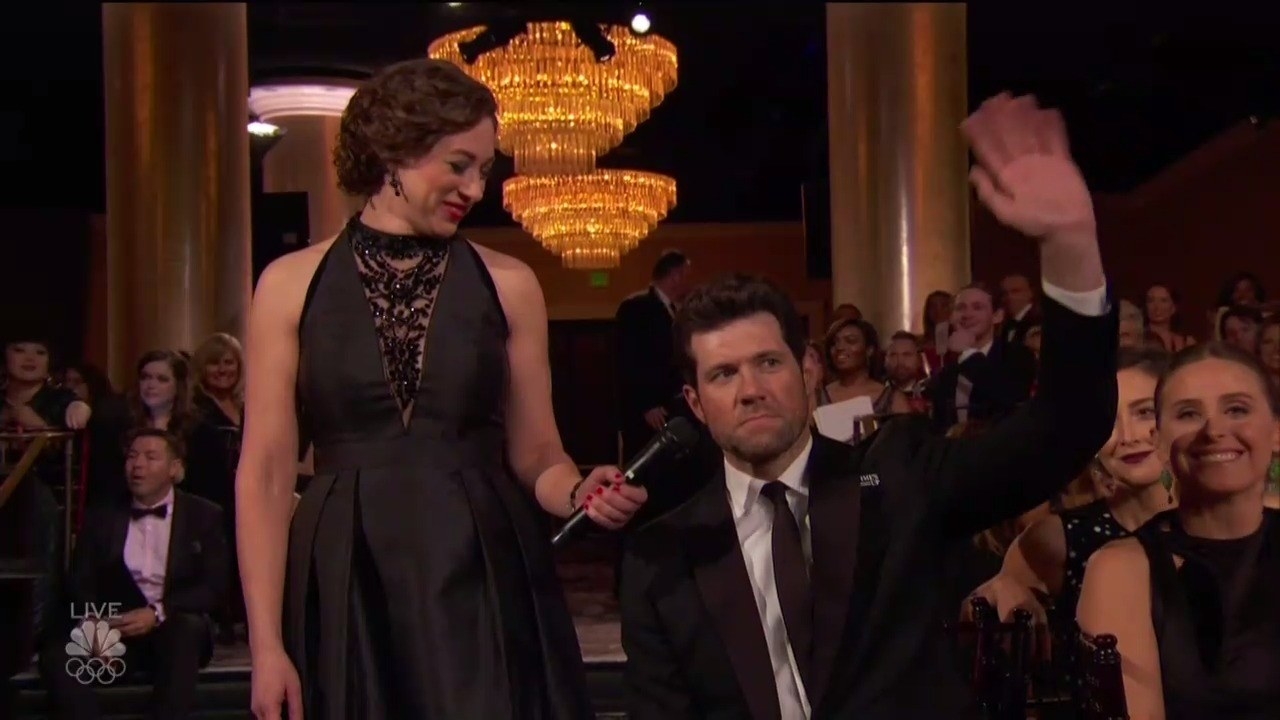 The night also touched on racism in Hollywood too. "Insecure creator Issa Rae currently has three projects in development with HBO," Meyers said. Rae responded flatly: "Yeah, that's right, and three projects is also where they think I'm from."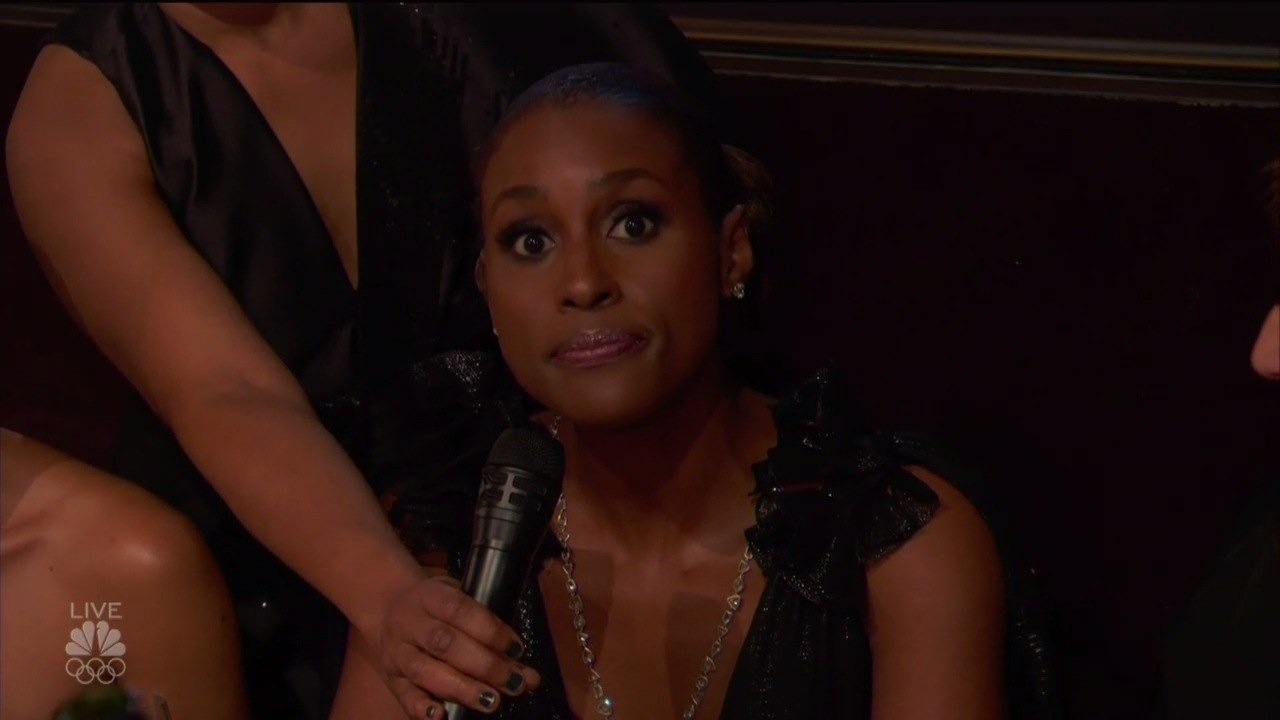 Meyers then pivoted to Hong Chau of Downsizing, saying, "According to a recent article, only 5% of speaking roles in Hollywood are played by Asian actors..."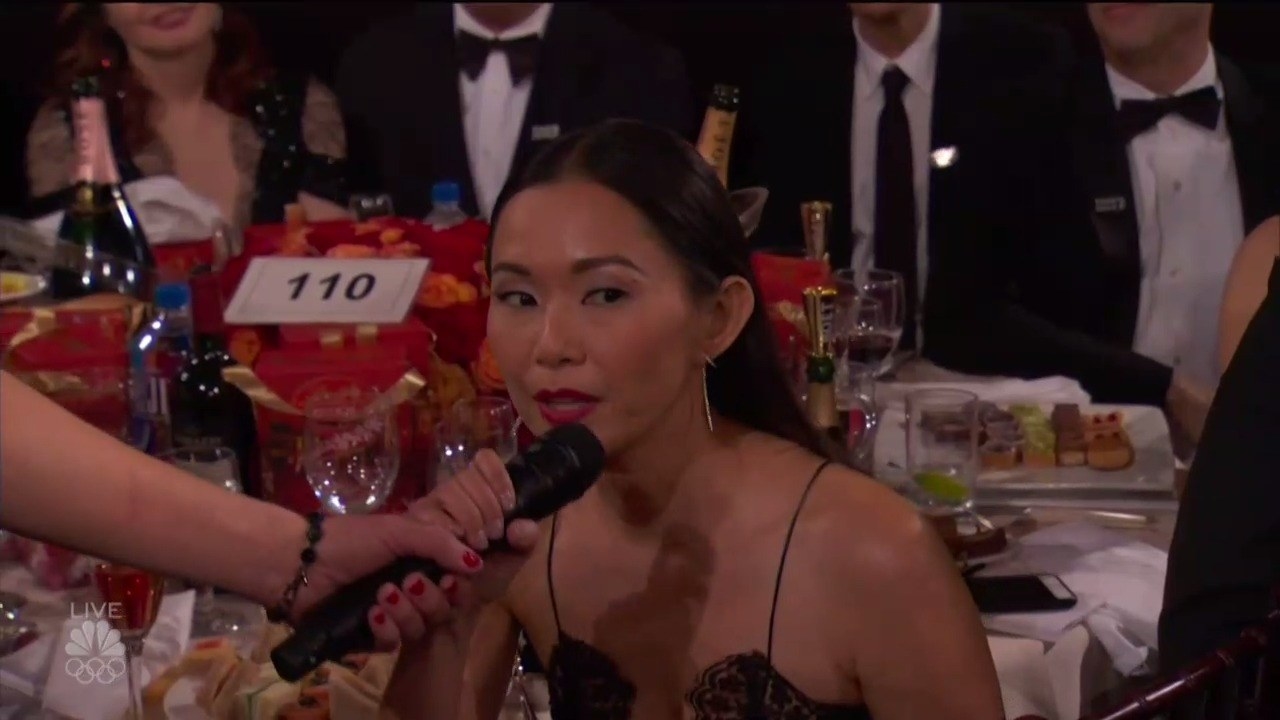 "You wanna do one?" Meyers said to Amy Poehler. "Uh, yeah, I'll do one, but I don't need your help," Poehler jokingly replied. During the banter between the two, Poehler later quipped, "I don't need a setup to make a punchline work, okay?"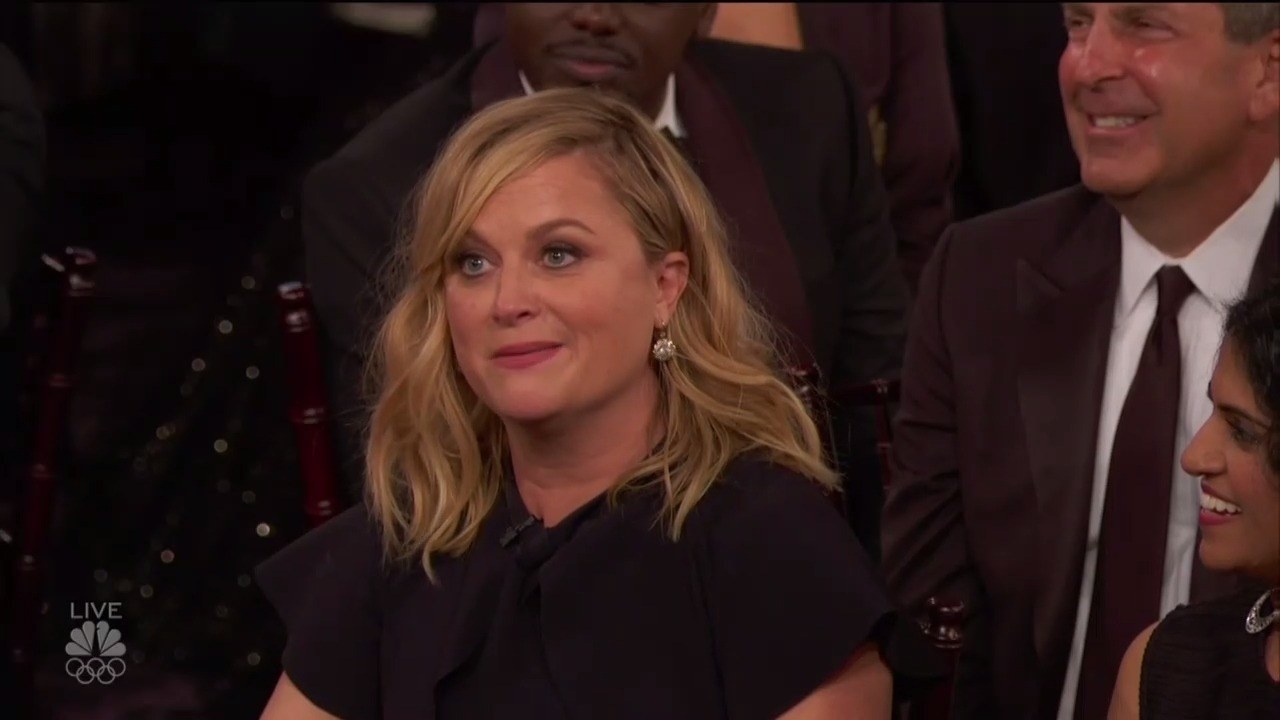 Here's Meyers' full monologue.