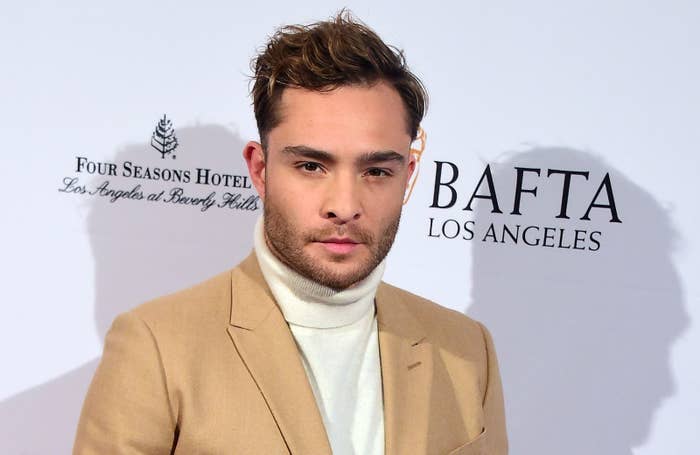 After two women claimed British actor Ed Westwick sexually assaulted them, the BBC on Friday announced it will not air the former Gossip Girl star's miniseries, Ordeal By Innocence, "until these matters are resolved."
"The BBC is not making any judgement, but until these matters are resolved we will not include Ordeal by Innocence in the schedules," a spokesperson for the network said.
The three-part drama, based on on the Agatha Christie novel of the same name, was set to air over the holidays.
The statement also said that the production company responsible for White Gold, another series in which Westwick appears, will halt filming while the actor deals with the allegations against him.
After a second woman accused Westwick of rape, the actor on Thursday strongly denied what he said were "two unverified and provably untrue social media claims."
In a Facebook post on Wednesday, former actor Aurélie Wynn said she was raped by Westwick at the Glendower Estates in Los Angeles in the early hours of the morning after a July 2014 party.
"I said 'no' and he pushed me face down and was powerless under his weight," she wrote. "I was wearing a one piece bathing suit that he ripped. I was in complete shock."

Wynn said she escaped from the situation while Westwick was passed out.
She also said that she was seeing former Glee actor Mark Salling at the time and said he "pretended not to know" Westwick and subsequently "blamed" Wynn for the alleged rape and broke things off with her. (Salling has pleaded guilty and agreed to serve jail time on child pornography charges.)
"My other friends and people around me told me it was best not to say anything, to not be 'that girl' and that no one would believe me and think I was just out trying to get my 10 seconds of fame," Wynn wrote.

However, she said she was motivated to write her Facebook status after reading a rape accusation made by actress Kristina Cohen against Westwick on Monday. The LAPD is now investigating that allegation.

Westwick has denied both claims, tweeting a second statement on Thursday that called the allegations "provably untrue." He also said that he was "cooperating with the authorities."

Westwick also tweeted a statement on Tuesday denying Cohen's claim: "I do not know this woman. I have never forced myself in any manner, on any woman. I certainly have never committed rape."
BuzzFeed News has contacted Wynn, Cohen, and Westwick for further comment.
UPDATE
When asked, a representative for Netflix told BuzzFeed News, "We don't have a comment at this time" regarding Westwick's involvement with the White Gold. The show's first season was released on the streaming service in August of 2017.