Seal has taken to Instagram to call out Oprah Winfrey after her well-received Golden Globes speech this past Sunday, which had prompted chatter she may run for president. The musician alleged that the former talk show host knew about allegations of sexual assault and harassment against producer Harvey Weinstein.
"Oh I forgot," the singer wrote in an Instagram caption using images of Winfrey associating with Weinstein, "that's right.....you'd heard the rumours, but you had no idea he was actually serially assaulting young stary-eyed [sic] actresses who in turn had no idea what they were getting into. My bad."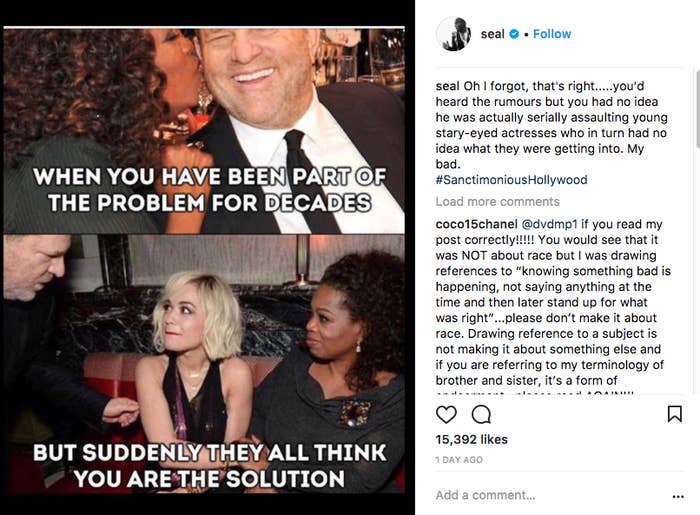 The musician ended his caption with the hashtag: "#SanctimoniousHollywood."
Images of Winfrey socializing with Weinstein have been circulating in right-wing circles since the presidential chatter began after her speech.
Representatives for Seal and Winfrey did not immediately respond to BuzzFeed News' requests for comment, but Winfrey did issue a statement against Weinstein's alleged actions in early October on Facebook, saying, "I've been processing the accounts of Harvey Weinstein's hideous behavior and haven't been able to find the words to articulate the magnitude of the situation."
Winfrey then went on to use filmmaker James Schamus's words to convey the rest of her message: "This is the story of one predator and his many victims; but it is also a story about an overwhelming systemic enabling, and until that story is fully told we will fall far short of stopping future depredations on a similar scale."
Online reaction to Seal's Instagram was strong, with support for Winfrey coming from Chrissy Teigen, who left a comment on Seal's Instagram that said: "Hmm. Let's just say we've all heard things about each other, haven't we?"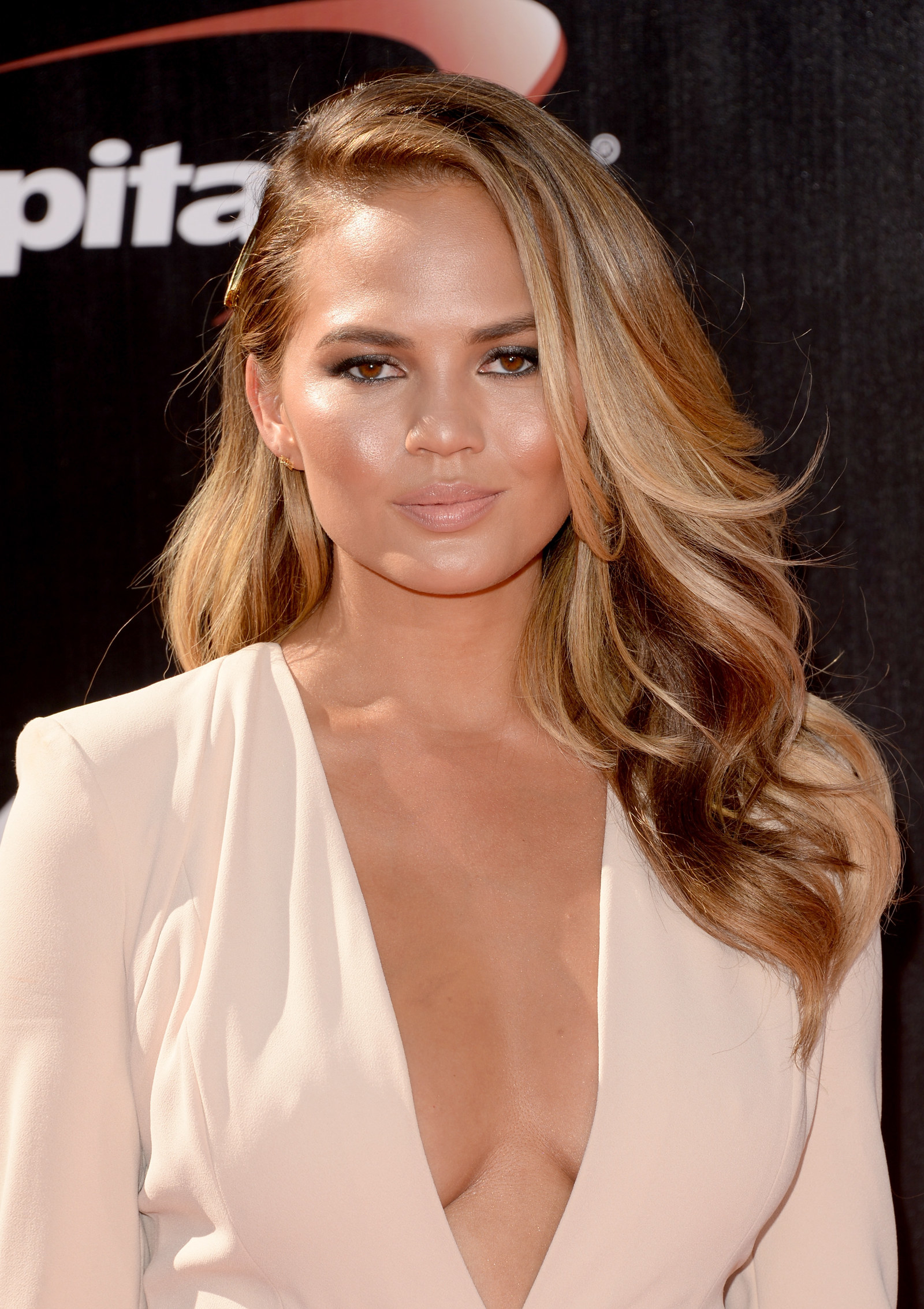 Others reacted by asking Seal what he had "done to help women against sexual harassment."
Others asked what Seal expected Oprah to do if she had heard allegations: "Was she [supposed to] accuse him publicly over [secondhand] rumors?"
And some called Seal out for "selective outrage," as his ex-wife, Heidi Klum, has also appeared in photos with Weinstein.