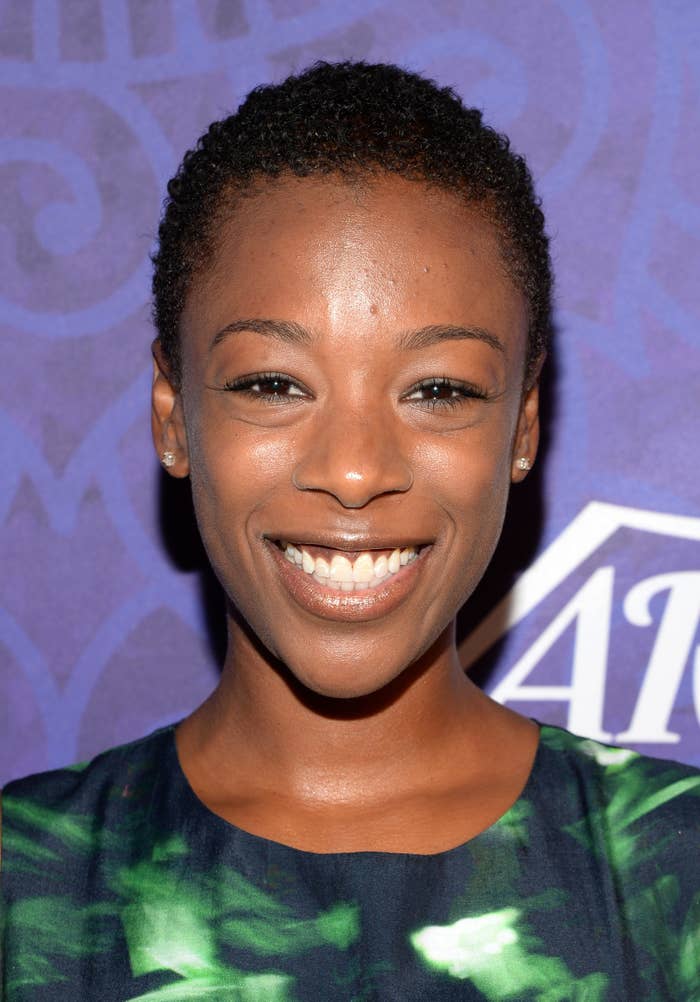 Samira Wiley, best known to Orange Is the New Black fans as Poussey Washington, says she was accidentally outed by a former costar.
Speaking to WNYC's Nancy podcast Monday, Wiley said she always thought of her OITNB character as being queer, even though she wasn't comfortable disclosing her own sexuality during the show's earlier seasons.
"First season, I wasn't out at all," she said.
On the show Wiley was asked, "When you were playing Poussey, to what degree were you out?"
"Someone from my cast, actually, they were doing an interview when they were talking about out gay actors in the cast and they mentioned my name and I saw it in print and I cried, I cried a lot," Wiley said.
"And I, like, tried to get it taken down and, look, I had a journey, you guys, it was not all always super open-hearted and like I'm a gay, gaymo," she said.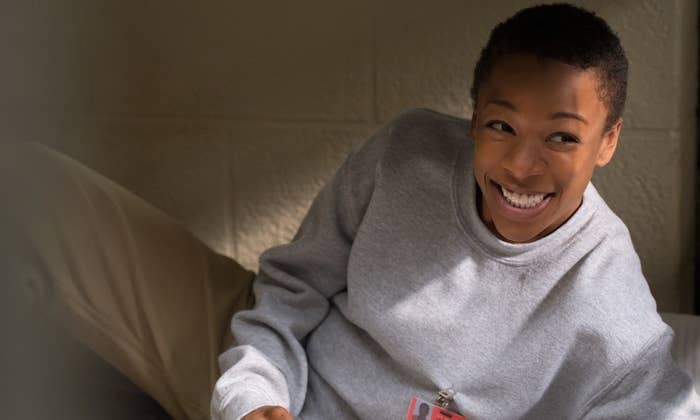 Wiley — who married her partner, Lauren Morelli, a writer on OITNB, last year — said her character helped her become more comfortable with her own sexuality.
"I think falling in love with Poussey, which is a real thing that happened to me, helped me fall in love with myself," she said.
Wiley, who recently won an Emmy for Outstanding Guest Actress in a Drama Series for The Handmaid's Tale, said coming out on her own terms was "something somebody took from me."
"Everyone's journey is their own, you should be able to come out on your own terms," she said.
Wiley's appearance on the podcast was, in part, about how far US society has come since the murder of Matthew Shepard, a young gay man who was beaten to death 20 years ago this month in Wyoming.
Along with a host of other out celebs, Wiley recently performed in The Laramie Project, a play from 2000 based on Shepard's death.
Wiley was asked if she found the material to be prescient or dated, to which she responded, "Maybe both."
"It does have me questioning about where we were then, where we are now, and the question of progress, what have we made and [how far] we still need to go — all of those questions," she said.