Full Frontal host Samantha Bee opened up about the "learning curve" she has faced since backlash erupted when she called Ivanka Trump a "feckless cunt" on her show this past May.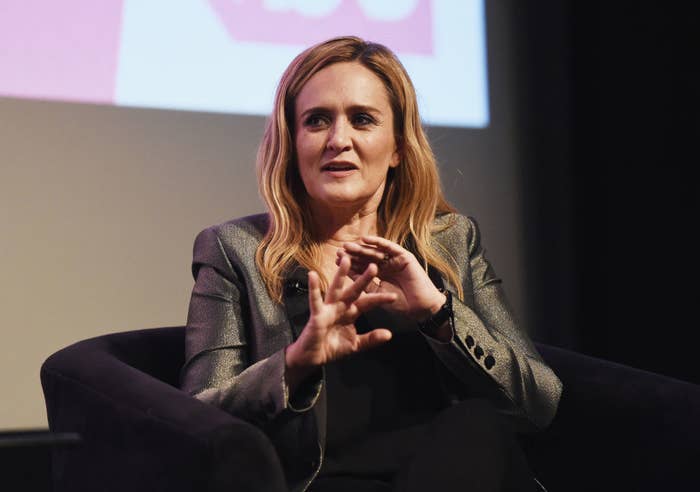 After securing seven Emmy nominations for her late-night show, Bee sat down with the Hollywood Reporter and addressed the controversy.
"It affected me a lot," Bee said Thursday. "I've been thinking a lot about it. We had a scheduled vacation around July 4, and it was a time of reflection."
On an episode of Full Frontal from last May, Bee was sounding off on a seemingly tone-deaf tweet that the president's daughter posted, which showed her cradling one of her children.
The tweet was posted around the time news emerged that the Trump administration had lost track of 1,500 unaccompanied minors who were placed in temporary housing and on the heels of the administration's "zero tolerance" policy, which called for separating children from adults at the US–Mexico border.
"You know, Ivanka, that's a beautiful photo of you and your child," Bee said in the broadcast. "But let me just say, one mother to another, do something about your dad's immigration practices, you feckless cunt!"
Amid mounting criticism Bee and TBS, the station on which her show airs, issued apologies.
In a statement released at the time, Bee said her dig "was inappropriate and inexcusable."
"I crossed a line, and I deeply regret it," she said.
"Those words should not have been aired," TBS told BuzzFeed News in a statement after the controversy continued to swell. "It was our mistake too, and we regret it."
Bee said that she believes that "being a part of the outrage machine is an inevitability now," and hopes she'll be better equipped to deal with the criticism should it happen again.
"That's a reality everyone has to grapple with — not just me," she continued."
"The level of ferocity is something I hadn't quite experienced up to that point, but I assume I'll go through it again," Bee said. "Maybe I'll be better prepared next time. I think we handled it well, but it was a pretty steep learning curve."
Despite Bee's recent controversy, the Academy of Television Arts & Sciences still saw it fit to nominate Full Frontal for several Emmys, including Outstanding Variety Talk Series. Last year the show won an Emmy for Outstanding Writing for a Variety Special.