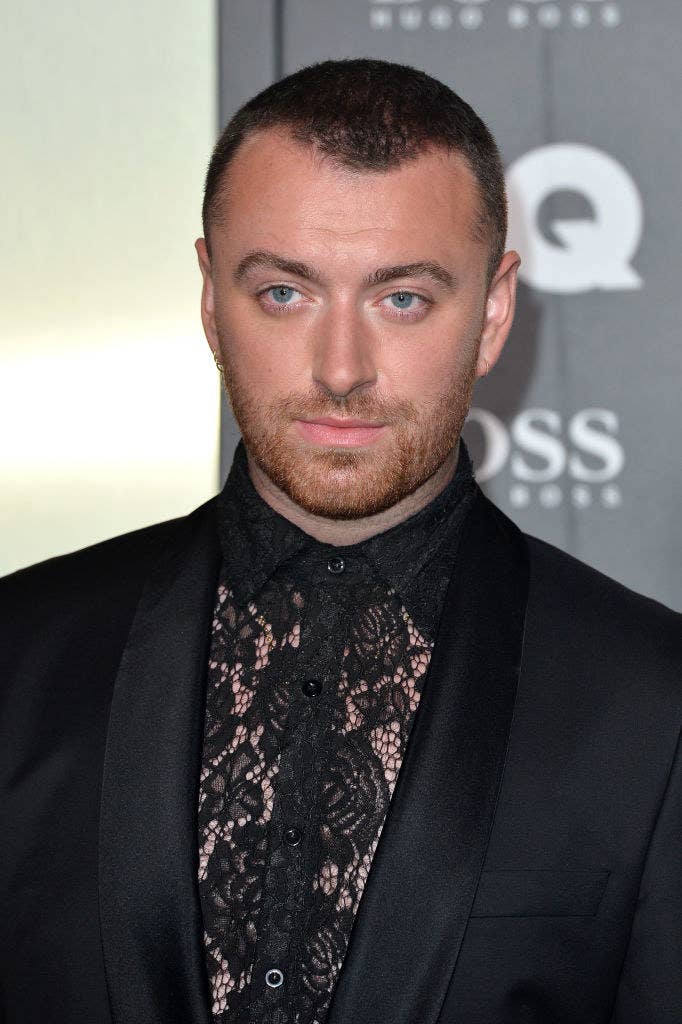 Singer Sam Smith, who came out as nonbinary earlier this year, announced on Friday that their gender pronouns are they/them.
"After a lifetime of being at war with my gender I've decided to embrace myself for who I am, inside and out," they said in a Twitter thread.
"I'm so excited and privileged to be surrounded by people that support me in this decision," Smith continued, "but I've been very nervous about announcing this because I care too much about what people think but fuck it!"

When they previously came out as nonbinary, Smith said they would keep he/him pronouns. Their thoughts and feelings on the matter have since evolved.
Smith has publicly talked about their curiosity with sexuality and gender and has typically expressed ambiguous feelings about the latter.
"I don't know what the title would be, but I feel just as much woman as I am man," they told the Sunday Times in 2017, when expressing that their gender identity didn't have a fixed label.

Smith's decision to use they/them pronouns makes them the latest celebrity in a long line of mainstream actors and writers who have done the same, including Younger actor Nico Tortorella and Pose star Indya Moore.
It should be noted that someone's name or pronouns do not necessarily tell you anything about their gender or other identities, according to My Pronouns, a resource for educating people about inclusive pronoun language.
In their thread about the news, Smith acknowledged that there may be "mistakes and misgendering" by people whose intentions may not necessarily mean to harm or hurt.
"But all I ask is you please please try," they said.
Smith also told fans that this was still a very fresh change, and they were not at a place to "eloquently speak at length about what it means to be non binary but I can't wait for the day that I am." They added that one of their intentions was to be "VISIBLE and open."
"Love you all," Smith said in their final tweet in the thread.
"I'm scared shitless, but feeling super free right now."