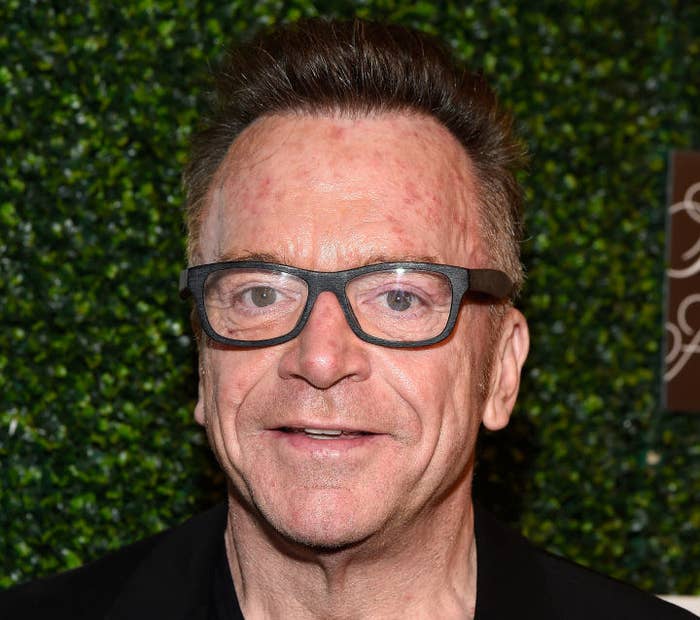 Tom Arnold, the ex-husband of Roseanne Barr, is speaking out about her recent racist remarks about Valerie Jarrett, which resulted in the cancellation of the actor's sitcom revival.
Speaking to the Today show Thursday, Arnold said, "I knew it was going to happen."
"Look at Roseanne's social media right in this moment — she's doubled and tripled down," Arnold continued. "Somebody needs to stop it right now."
Arnold married Barr in 1994, years after he began writing on the original run of Roseanne in 1988.
He told the Hollywood Reporter on Wednesday that he believed Barr had purposely sabotaged the show's revival.
"And I am going to tell you the truth — she wanted it to happen," Arnold said.
"If you saw how her tweets escalated this weekend — if it hadn't happened yesterday, this season would have been so awful for everyone every day," he added. "Because she would have felt like she was [being] taken advantage [of], just like when I left the show."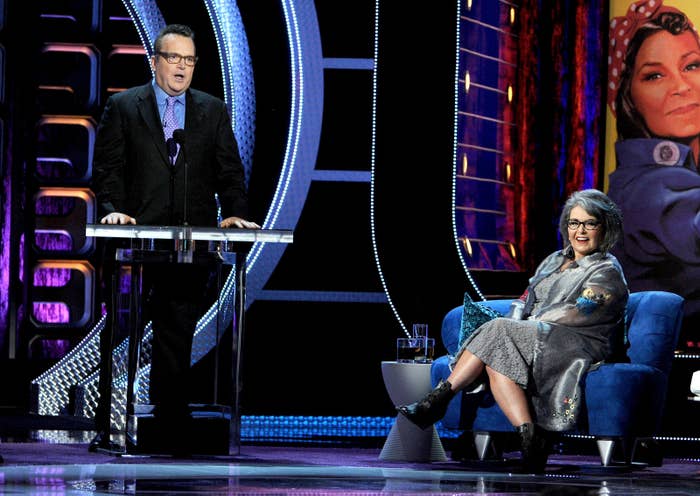 It's been 24 years since Arnold and Barr separated, and he conceded that he didn't know her well anymore.
But Arnold said he had tried to give advice to Barr some time ago on how to avoid controversy.
Arnold said someone should take Barr's phone away, saying the actor needed a "shield," someone or something to act as a stand-in between her and the tweets she'd send.

"She's not going to go on TV and say these things. But you put that phone in her hand and she is a loose cannon," he told the Hollywood Reporter.
When Arnold found out that Barr wasn't going to give up her phone, he said he tried something else: writing a note for her that said she would be taking a break from Twitter.
"I wrote a whole thing for her a month ago and sent it over [to the crew] that said, 'I am going to take a step back, it was fun at first, but now I can see how much negativity there is out there and people are getting hurt and I am going to take a step back and I am hoping my fans will too,'" Arnold said.
"And then if her crazy tweets came out, she could point to that and say, 'But I have taken a step back.'"
Arnold has been tweeting about Barr since the news of the cancellation broke Wednesday, calling out ABC for tiptoeing around the actor's history of questionable tweets.

BuzzFeed News has reached out to Arnold's representatives for comment.