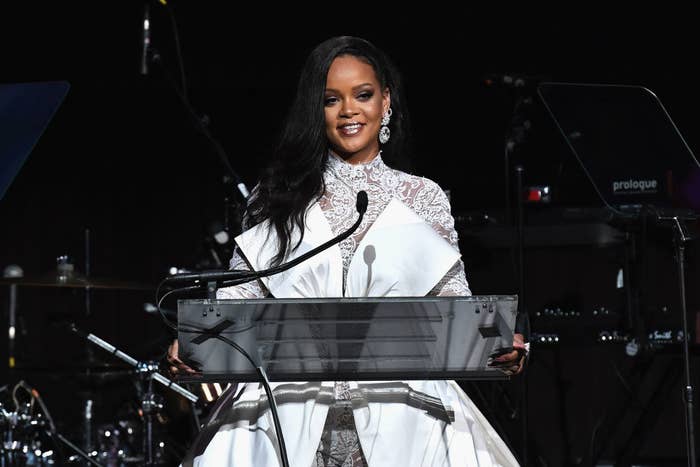 Pop star Rihanna is hitting back at the president for playing her music at his campaign rallies.
On Sunday the singer tweeted, "Me nor my people would ever be at or around one of those tragic rallies."
Her response came after the singer spotted a tweet from the White House bureau chief for the Washington Post, that said the president was playing her hit song "Don't Stop the Music" at a rally in Chattanooga, Tennessee, ahead of Tuesday's midterm elections.
Rihanna warned that her songs wouldn't be played at his rallies "for much longer," becoming one of several other big-name stars who have expressed their dissatisfaction with Trump playing their music at his rallies.
On Monday night, the singer's lawyers sent a cease and desist to the White House Counsel, saying Trump's use of her music "constitutes, at a minimum, copyright infringement." Additionally they allege Trump's use of her music is in violation of the Lanham Act, "as it creates a false impression that [Rihanna] is affiliated with, connected to or otherwise associated with Mr. Trump."
Earlier this year, Aerosmith's Steven Tyler sent Trump a cease and desist letter for playing the band's music at his events without its consent.
Tyler's letter said, in part, "By using 'Livin' On The Edge' without our client's permission, Mr. Trump is falsely implying that our client, once again, endorses his campaign and/or his presidency, as evidenced by actual confusion seen from the reactions of our client's fans all over social media."
For Rihanna, however, and other artists looking to stop the president from playing their songs at his rallies, it could be legally complicated.
According to the Washington Post, should a politician want to use a song as background music at a rally, the campaign would only need to obtain a public performance license from the copyright holder of the musical composition, not the recording artist.
There are two performance rights organizations in the United States that hold a majority of musical compositions: the American Society of Composers, known as ASCAP, and Broadcast Music Inc., aka BMI.
The Post also reported that these organizations have measures in place for the artist to opt out if they don't want their song played at a rally, but oftentimes the venue where the event is held may have "a blanket license" in place from one of the aforementioned performance rights companies, making the situation all the more complex.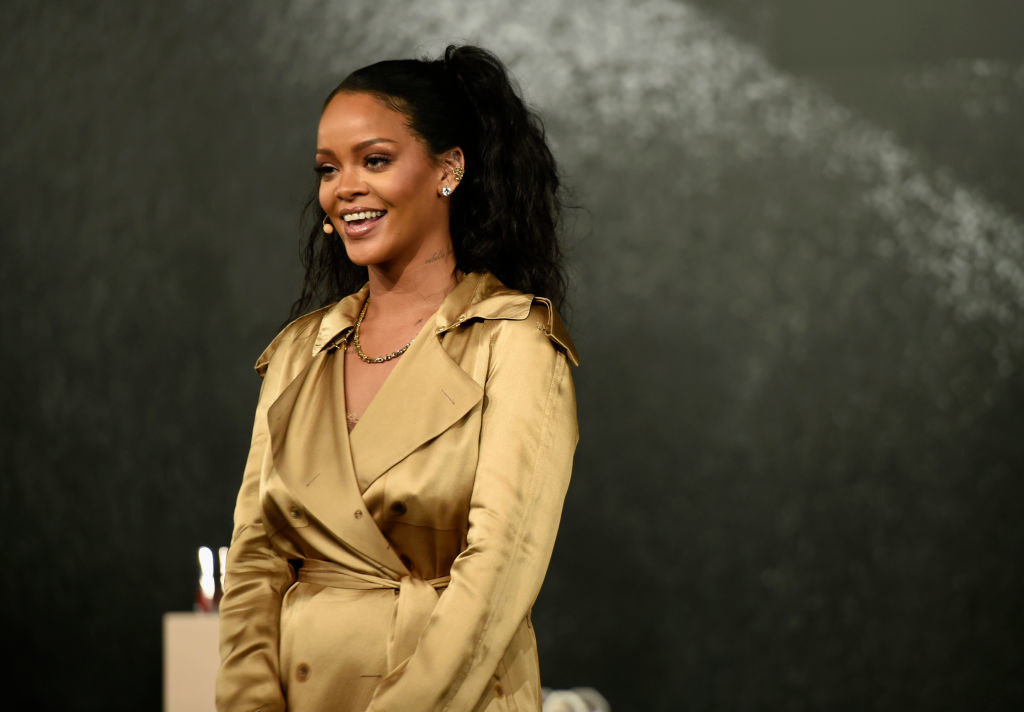 So for now, the verdict is still out regarding whether Rihanna can stop Trump from using her tunes completely.
And although the Bajan-born singer cannot vote in the US, she's been very active on social media ahead of the upcoming midterms.
In early October, the pop star urged people to register to vote, and on Sunday she publicly supported Florida's Andrew Gillum, the Democratic candidate who's in a tight gubernatorial race against former US representative Ron DeSantis, a Republican.
"You have the opportunity to make history this election. The US has only had four black Governors in its entire history, and we can help make #AndrewGillum the next one and Florida's first!" the singer wrote in a caption on Instagram.