Taylor Swift's brand new music video, "...Ready For It," was released on Thursday night, and though some fans of the pop star are very much into the visuals, others have some serious issues.
Many believe the video looks very similar to Ghost in the Shell, specifically the Americanized live-action version featuring Scarlett Johansson released in March of this year.
It does seem that the Joseph Kahn-directed music video was inspired somewhat by the Johansson movie, which was critically panned.
Many on Twitter were quick to notice the similarities, and some were displeased, accusing Swift of further whitewashing the anime.
Some reactions were more biting than others, like this one:
While others leaned heavily into the irony of it all.
Another user went as far as to say the singer "found a way to re-re-appropriate Ghost in the Shell."
It was pretty much an endless deluge of mockery.
There were comparisons to other science fiction works like Blade Runner...
...andTron.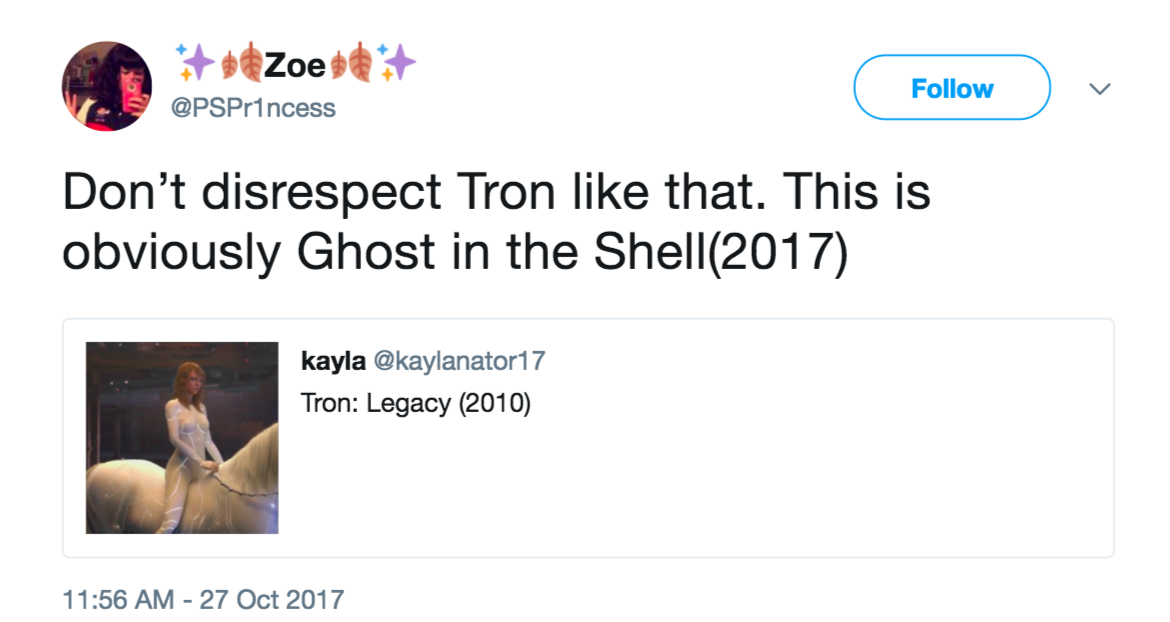 But the video also reminded people of another major pop culture moment....
Evil Kermit.
🐸🐸🐸