Xan Black, a 19-year-old Brooklyn-based film major at St. Francis College, met their favorite actor, Rami Malek, on Monday night.
"I've loved him since Night at the Museum," Black told BuzzFeed News about the star of the upcoming Freddie Mercury biopic Bohemian Rhapsody. "He's great at performing and embodying different characters."
What Black didn't expect was for the rare, dazzling moment where you meet your favorite celebrity to quickly turn into unexpected awkwardness.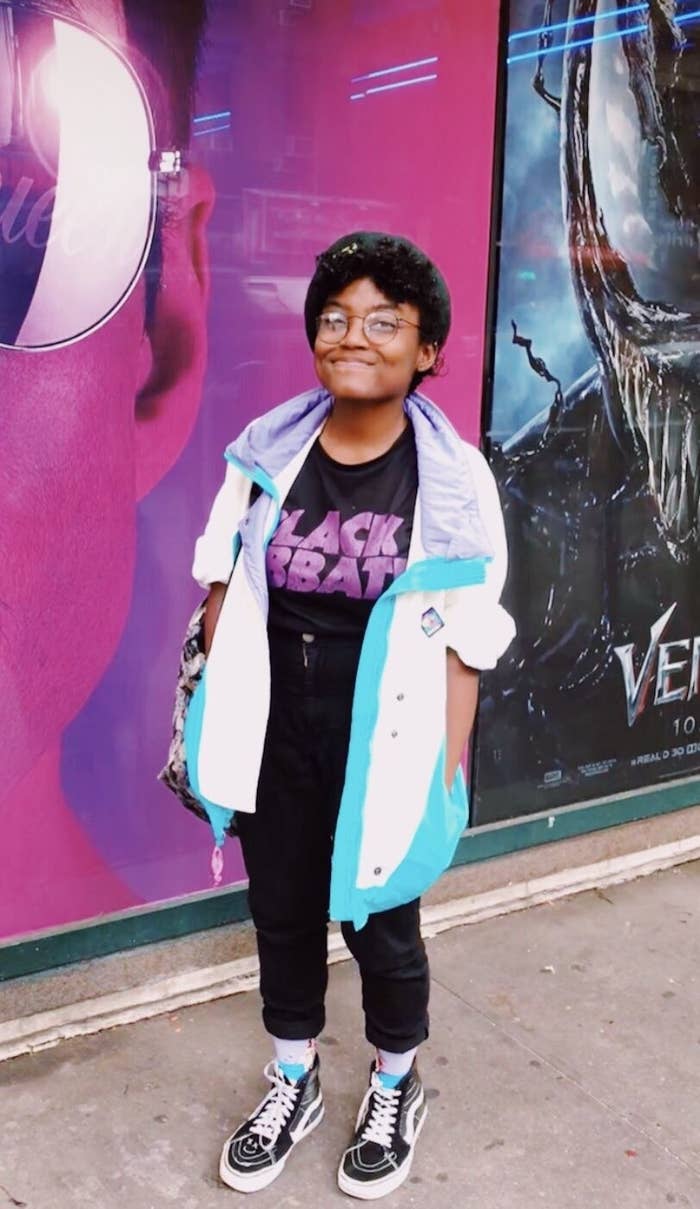 Black, who also works as an usher at the New Victory Theater, said they spent most of their day trying to look for Malek.
"I tried seeing him at Fallon, but it didn't work out so I left and then went to the Florence Gould Hall, where he was doing a Q&A, and that was where I met him," they told BuzzFeed News.
Black said they knew Malek's New York Times Q&A would begin around 9:15 p.m., and when they saw his car pull up as the screening of the film was ending, they made their move.
Black was hoping to ask Malek to costar in a surprise video for a friend.
"Can you say hi to my friends?" Black asked Malek in the video.
Black wasn't prepared for what happened next.
"Nope," Malek replied. "But we can take a picture."
Black said they'd taken surprise videos "with a lot of other people and most of the time they'll say hi or whatever."
But Black said they became anxious when Malek declined the video so they became "really apologetic."
The moment, as is wont to happen to the internet, became a huge meme overnight.
In an interview with Vanity Fair on Tuesday, Malek weighed in on the now-viral clip.
"I finally brought myself to watch it," he said. "I thought, 'Oh, that's not that bad. I don't find myself offensive.'"
Though the actor said he finds the need to spontaneously post encounters on social media "a bit unsettling," he still welcomes fans to ask for photographs.
"I am happy to take photos with anyone," Malek said.
"I just want to be aware of what people are doing in the moment. When someone films you automatically, it's a bit intrusive."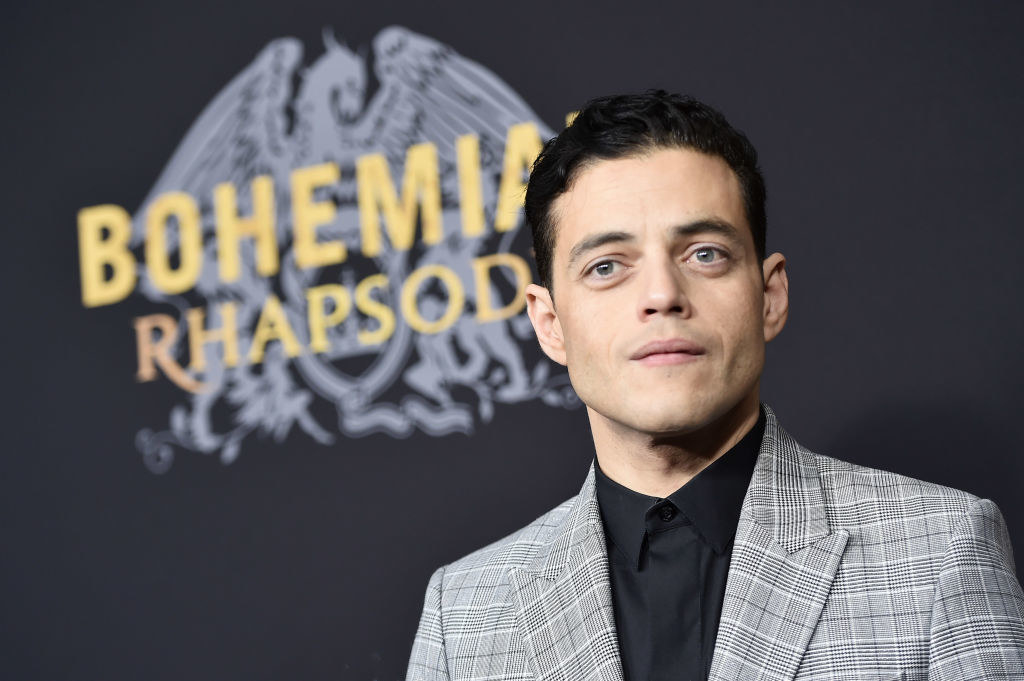 Black said they were in the wrong to assume Malek would want to record a video without being asked first.
"In some aspect, I am in the wrong for recording it and I didn't mean to add on to that pressure," Black said.
They said they don't want people to come at Malek for not taking the video with them.
"He's met a lot of people and he's still really humble," Black added. "This is just one of the many experiences he had with fans, but he's not obligated to do anything but he did and that's why I still admire him for it."
As for the video, Black said, all they wanted was for it to be "a little comedic gag that everyone can laugh at don't want it to affect him in anyway."
And, fortunately, the two still got a really great photo together.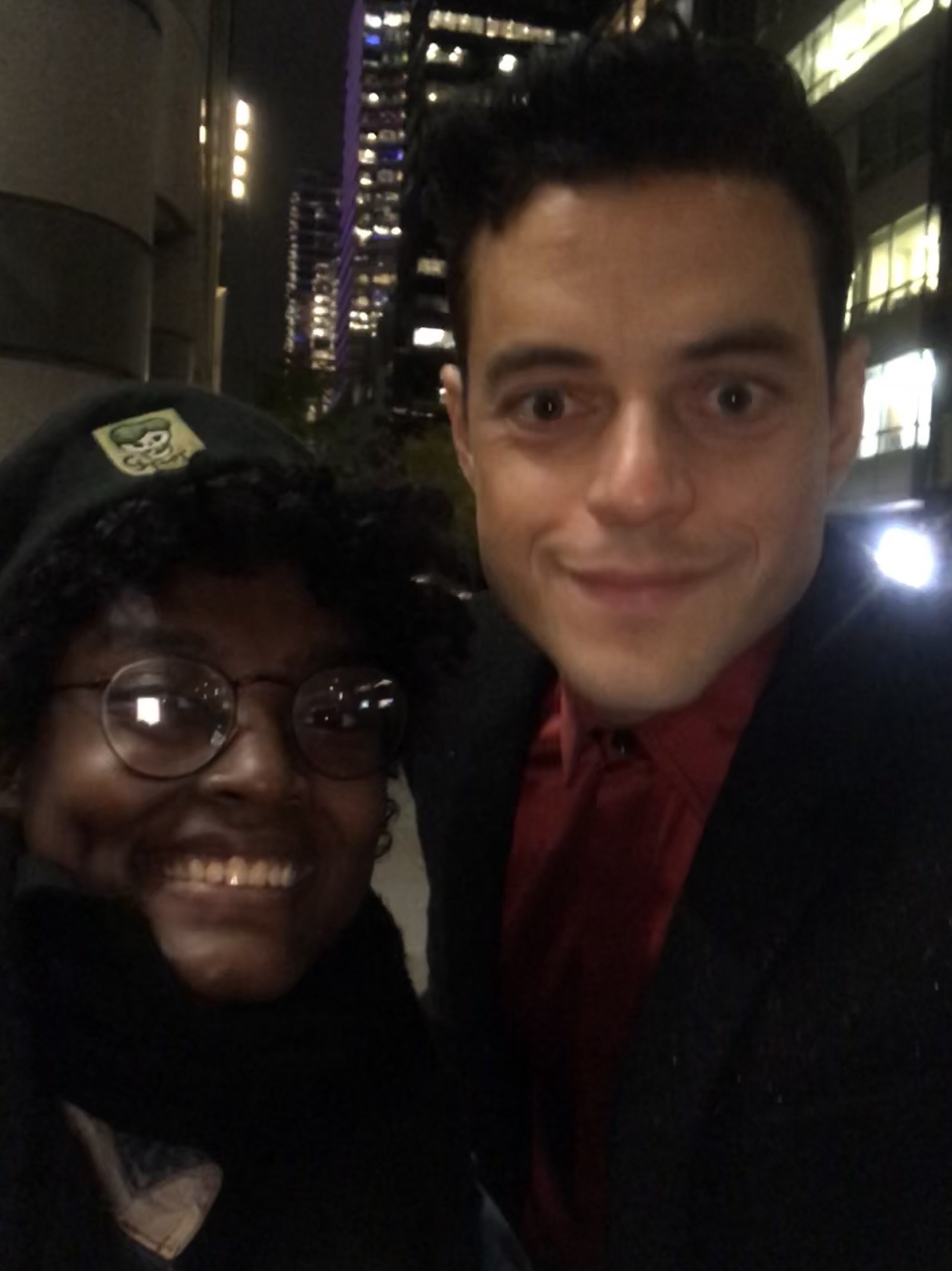 "He had the heart to stop for me and I'd rather have that than nothing else," Black said.
UPDATE
This post has been updated to reflect actor Rami Malek's comments.