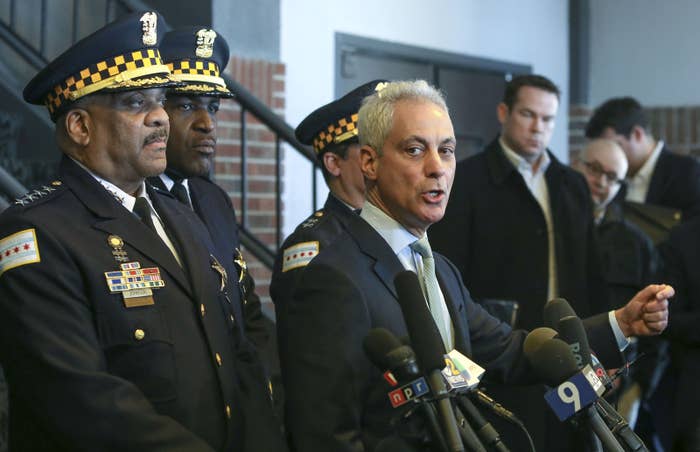 Chicago Mayor Rahm Emanuel lashed out at prosecutors and Jussie Smollett on Tuesday, shortly after the state's attorneys said all charges against the Empire star for filing a false report had been dropped.
"Not only do I support the hard work of our police officers and detective units, but I'd like to remind everybody: A grand jury indicted this individual based only on a piece of the evidence that the police had collected at that period of time," Emanuel said.

During a stunning court hearing on Tuesday, prosecutors dropped the 16 felony charges Smollett racked up for allegedly orchestrating a Jan. 29 attack on himself, during which he said two men threw a bleachlike chemical on him, called him anti-gay slurs, and put a rope around his neck. In a follow-up interview with police, Smollett also said one of the attackers shouted, "This is MAGA country."
Prosecutors said they made the decision after Smollett forfeited the $10,000 bond he paid and because of his service to the community.
Smollett spoke outside the courthouse after his hearing, saying, "I've been truthful and consistent on every single level since day one." He added, "I would not be my mother's son if I was capable of one drop of what I've been accused of."

"Is there no decency in this man?" the mayor asked.
Emanuel called prosecutors' decision and the amount of resources the city spent investigating the crime a "whitewash of justice."

"The financial cost of $10,000 doesn't even come close to what the city spent in resources to actually look over the camera [footage], gather all the data, gather all the information that brought the indictment by the grand jury, on many, many multiple different charges," Emanuel said.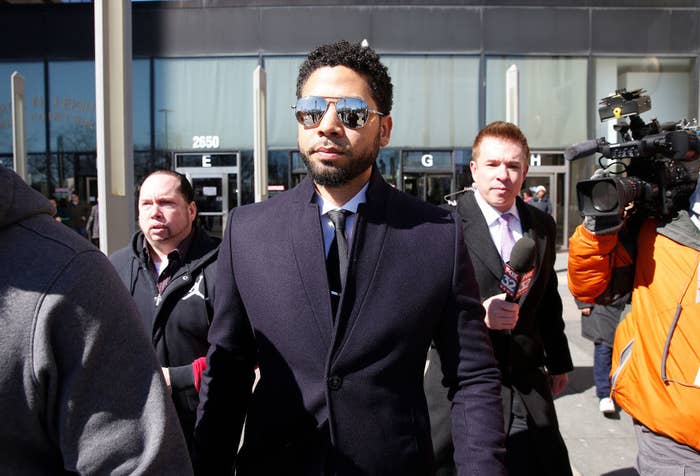 The mayor also insinuated that Smollett used "hate crimes legislation" as a means of promoting his own career.
Emanuel described this as an "ethical cost," saying, "Gay men and women who will come forward and one day say they were a victim of a hate crime now will be doubted."

Emanuel urged for accountability in the justice system and compared the Smollett debacle to the recent college admissions scandal, which involved at least 50 people, including actors Felicity Huffman and Lori Loughlin.
"You cannot have, because of a person's position, one set of rules apply to them and another set of rules apply to everybody else," he said.
After briefly stepping aside to allow police superintendent Eddie Johnson a moment to speak, Emanuel stepped back up to the podium to condemn Smollett for "still running down the Chicago Police Department" while "saying that he is innocent."
"How dare he? How dare him?" Emanuel said.
Emanuel said Smollett has "no sense of ownership of what he's done."
Emanuel ended by saying Smollett's actions are "an insult and an offense to every one of us who" upholds the law in Chicago "because they reflect who we are as a city and because of the hate crime legislation that's federal [reflects] who we are as a country."