On Sunday night, BuzzFeed News published a report in which actor Anthony Rapp alleged that Kevin Spacey made a sexual advance on him in 1986, when he was 14.
Soon after the BuzzFeed News story was published, Spacey issued a statement saying: "I want to deal with this honestly and openly and that starts with examining my own behavior."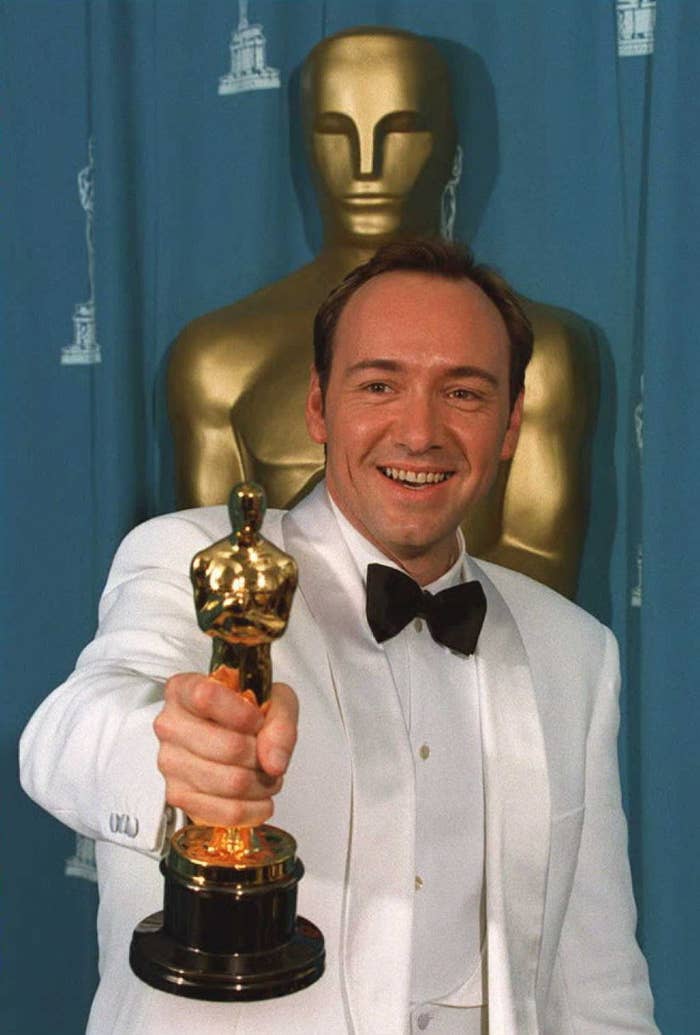 The controversy surrounding the allegations has prompted some people to reassess Spacey's body of work, specifically American Beauty, the 1999 drama for which he won best actor at the 72nd Academy Awards.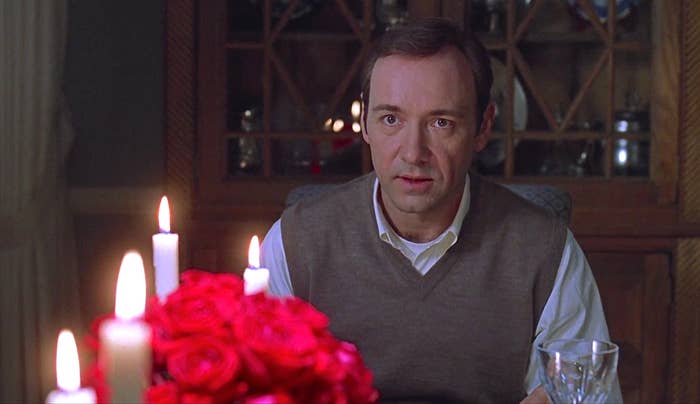 In the film, Spacey plays Lester Burnham, an older man who becomes obsessed with his teenage daughter's friend, Angela Hayes (played by Mena Suvari), to the point he has sexual fantasies about her after seeing her perform a dance routine during a high school basketball halftime show.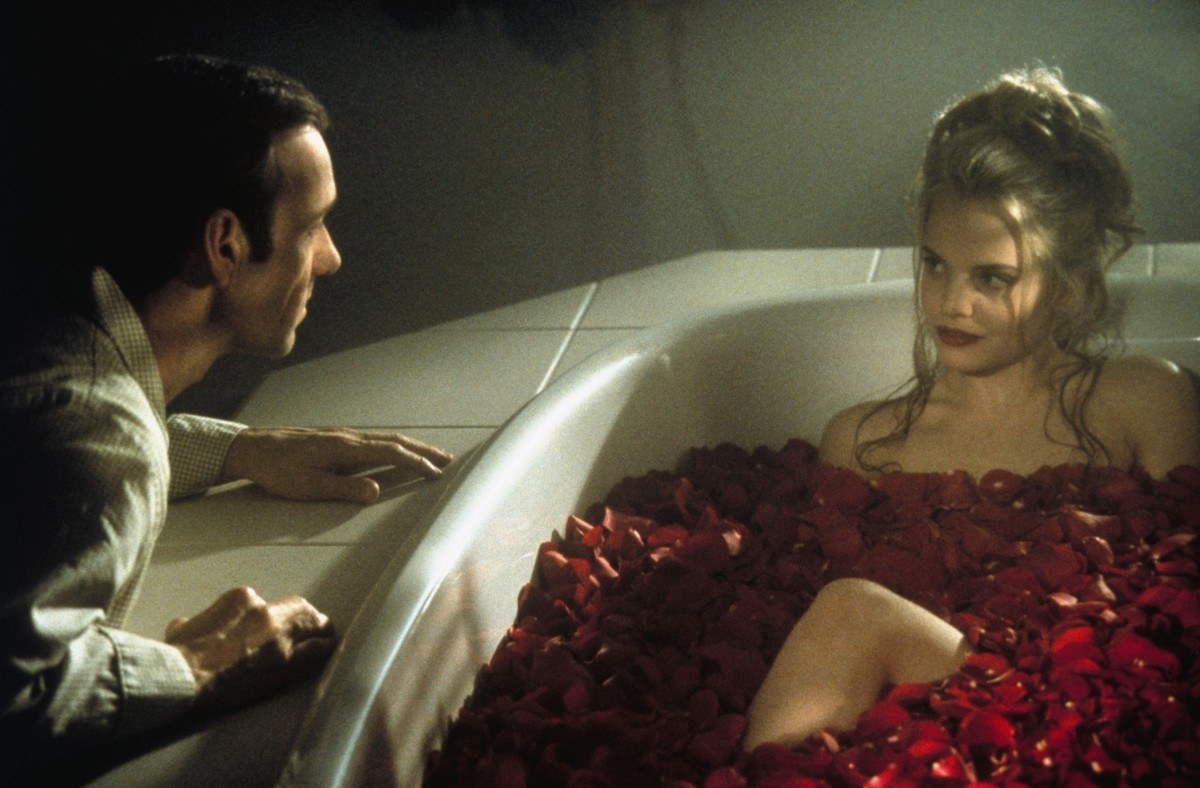 Some have noted that the movie "has so many more dimensions now."
While others say the film is "creepier" in light of the recent allegations made by Rapp.
The discussion surrounding BuzzFeed News' report has caused many to grapple with complicated feelings about the movie.
The irony of the situation is not lost on this Twitter user:
And the unsettling nature of Spacey's Lester Burnham has many questioning why moviegoers were supposed to be sympathetic with the character to begin with.
Criticism of the film has increased since the news broke last night.
Some feel the movie can never be watched the same way again.
BuzzFeed News has reached out to representatives for American Beauty director Sam Mendes and writer Alan Ball for comment.