Accusations of plagiarism started swirling around Donald Glover after some people claimed that his hit song, "This Is America," sounded similar to another rapper's song.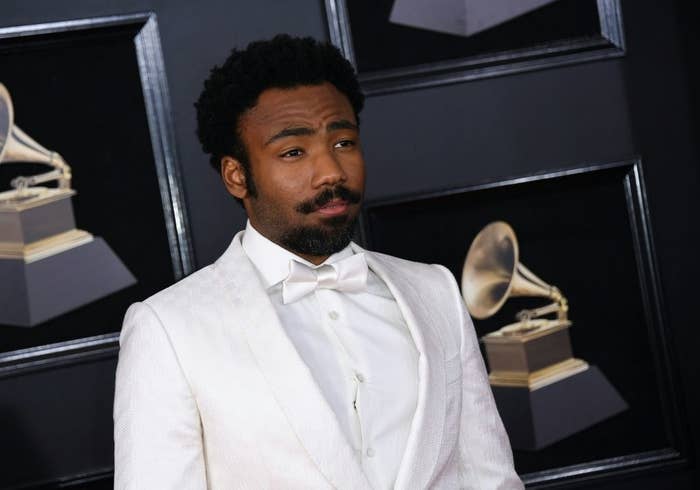 Some people are saying that the songs have similarities.
In other factions of the internet, the conversation has become fodder for jokes.
So how does Harley feel about all of this drama? Mostly fine, it seems.
On the rapper's Instagram, fans have been bombarding him with the news and he's responded to a few, saying, "I always felt my song inspired ["This Is America"] lol from the first time I heard it." That said, Harley maintains that "it's all love."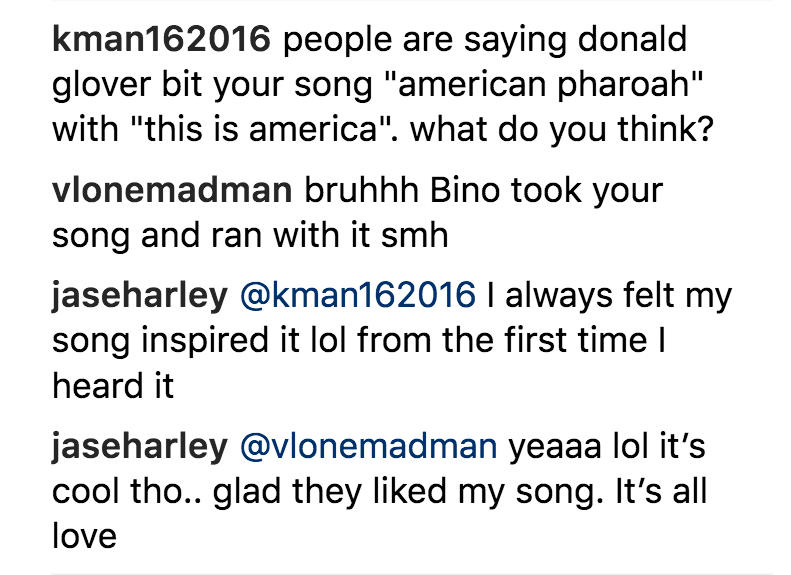 But Fam Udeorji — Glover's comanager at his label, Wolf & Rothstein — forcefully pushed back against the allegations by saying, "fuck you and your moms, and your future fetuses." He also decried the internet as a "place of no consequences."
Udeorji, who also goes by Fam Rothstein, said that "This Is America" is actually three years old and that "we have pro tools files to prove it." The song by Jase Harley was released two years ago.
He then issued a response to media requests and said that his tweet would stand as the official comment from Glover's label.