Padma Lakshmi Revealed What She Wants To Change About "Top Chef"
The Top Chef host opened up about the show, her fight to raise awareness about endometriosis, and her own #MeToo story in a new episode of Profile.
Padma Lakshmi says she felt compelled to tell her own #MeToo story after President Donald Trump expressed doubt over Christine Blasey Ford's allegations against Supreme Court Justice Brett Kavanaugh in September.
Lakshmi, who was interviewed on Sunday night's episode of BuzzFeed News' Profile by new host Ashley Ford, said the president's words sparked a fire in her, but she wasn't sure of the best way to tell her story.
The star, who has been a host on Top Chef since Season 2, recalled someone in her office asking if she wanted to participate in the #WhyIDidntReport hashtag on Twitter — the result of Trump's insistence that if Christine Blasey Ford were really attacked by Kavanaugh, as she claimed, she would've reported it to the proper authorities — but Lakshmi said she "didn't feel good about just tweeting something."
"I felt that this was a serious issue," she said. "And what happened to me was so deep and important and wrong that it deserved more than a tweet."
Lakshmi chose to tell her story in a New York Times op-ed in late September, where she wrote about the shame she experienced after being raped when she was 16 years old, an incident she didn't report at the time.
"We had no language in the 1980s for date rape," Lakshmi wrote in the newspaper. "I imagined that adults would say: 'What the hell were you doing in his apartment? Why were you dating someone so much older?'"
She told BuzzFeed News that writing about her experience was "very cathartic" and "emotionally shaky."

Lakshmi said that another inspiration to write about her sexual assault was Anita Hill, who alleged in 1991 during televised hearings before the Senate Judiciary Committee that then–Supreme Court nominee Clarence Thomas sexual harassed her.
"That was 30 years ago," Lakshmi said, recalling the Hill/Thomas hearings. "I thought, When my daughter goes to college, I don't want her watching another hearing like this. And so I had to write it."
Lakshmi acknowledged that she's someone who has the resources and access to tools that help people who have been through similar trauma, like counseling and a solid support system, but noted that's not the case for a significant portion of the population.
"We need to try and create a safe space for victims to come out and report without being revictimized," said Lakshmi. "Because if we don't, nobody will speak up — and I think fathers and brothers and mothers and sisters want to protect their loved ones and we should all come together and do that."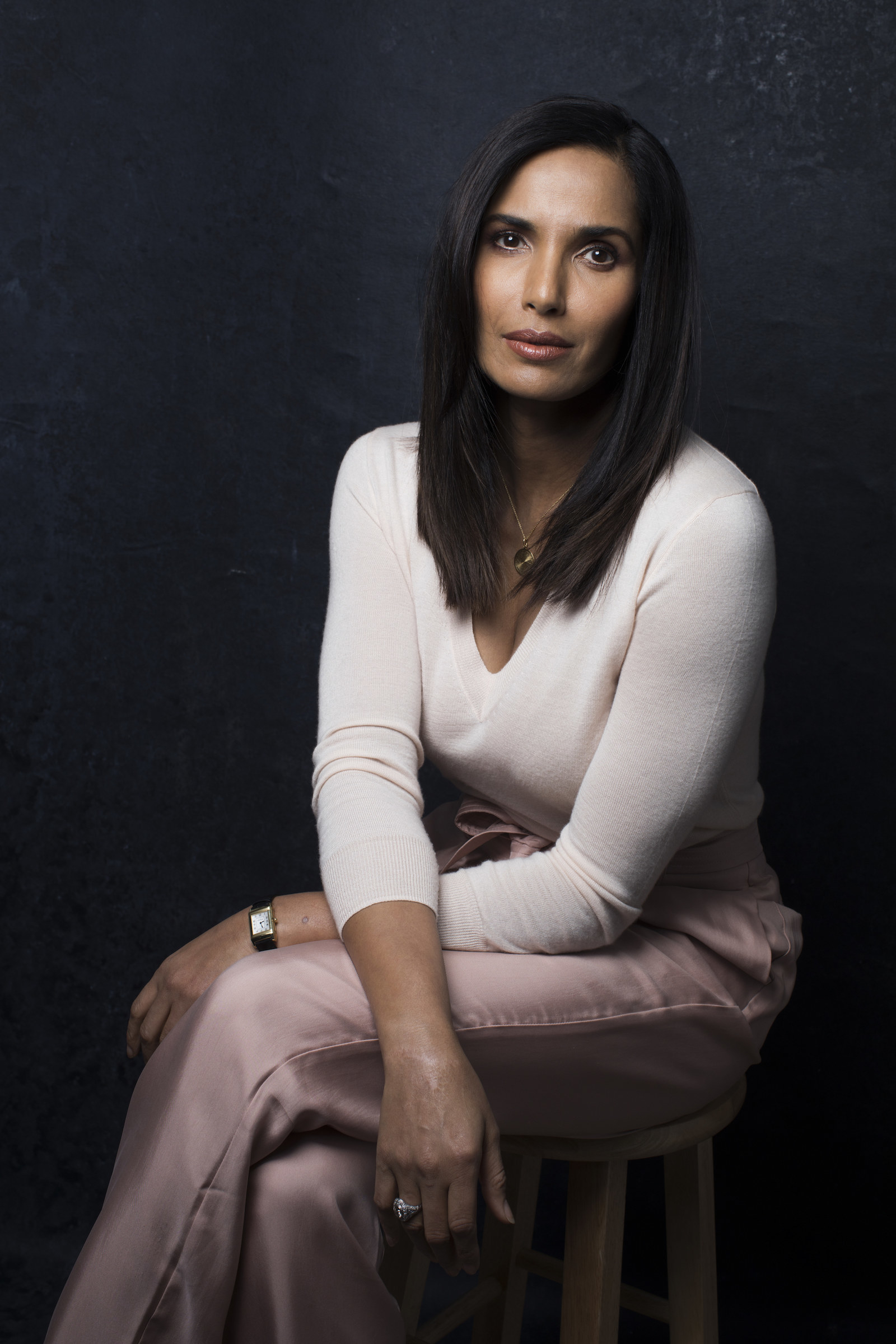 In addition to being an ambassador for women's rights and immigration rights for the American Civil Liberties Union, Lakshmi has also spoken openly about her endometriosis — a chronic disorder thought to impact 200 million women worldwide that causes pain, menstrual irregularities, and sometimes infertility.
Lakshmi described going through "a reproductive crisis" as a result of the condition, and said she was encouraged by her doctor to spread the word about endometriosis to other young women.
"So little by little I started talking about something that was really private, really icky, and really intimate," Lakshmi said. "And you know, as girls we were embarrassed by our periods, and we really shouldn't be, because if it wasn't for our period there would be no human life."
Though endometriosis has no cure, Lakshmi said that there is "really good treatment" for the condition. Once she got on the other side of the disorder, beginning treatment at the age of 36, Lakshmi said, she felt relieved, but also angry because she could've saved herself "16 years of pain and shame."
She said she's found a way to turn her personal experience with it "into something powerful."
"I think we have much more awareness now about that illness," Lakshmi said.
"I mean, it was never my choice to go and talk about, you know, my period or my vagina, but I think any embarrassment that I would have experienced was nothing compared to the potential for helping a whole new generation of young women," she said.
Even though Lakshmi has dabbled in acting and is a devout philanthropist, she's probably best known as the host of Top Chef, the high-end cooking show she's hosted for more than a decade. For Lakshmi, there are still a few things the show, currently in its 16th season, could improve upon.
The star said her wish is to have more women as guest judges on the program, as well as more people of color, a problem she says is hard to navigate because most of the "professional food world is dominated by men" who are overwhelmingly white.
Lakshmi said that although misogyny and chauvinism permeate much of our culture at large, she doesn't believe it's the sole reason there are more male chefs in the food industry. "I think it's also because the hours are really hard," she said. "You know, it's hard to have a family; it's hard to be pregnant while you're cooking on the line."
The star maintained that unless there's a shift within the industry, nothing will change as far as bringing more women chefs into the fold.
"But I'm just talking to you about, you know, one industry," she said. "I mean, every industry is suffering from those symptoms."