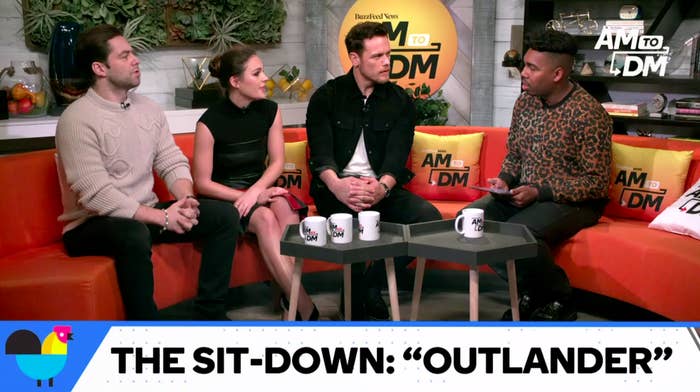 Outlander actors Sam Heughan, Sophie Skelton, and Richard Rankin stopped by BuzzFeed News' AM to DM Wednesday morning for a wide-ranging interview conducted by Saeed Jones, whose recent tweets about the show have electrified fans.
Jones, who began watching the Starz drama this year, got the cast to weigh in on everything from the diversity on the show's upcoming fourth season to how Heughan feels about being called #KiltDaddy, a hashtag created by Jones after he became enamored with the series during a sick-day binge watch.
"How do you feel about the name #KiltDaddy," Jones asked Heughan, who has his fair share of intimate scenes on the show.
"It's an excellent hashtag and you could probably live-tweet my whole life from now if that's okay," Heughan said.
The show, which is based on a book series by author Diana Gabaldon, has an incredibly dedicated fanbase, and Jones read questions from some that he received on the air.
One viewer asked if there were conversations about how black and indigenous characters on the show would be portrayed and how they'd interact with Jamie (Heughan), Roger (Rankin), and Brianna (Skelton).
"For Brianna especially, her best friend in the books is kind of this bubbling blonde, but we cast somebody of color and she's amazing," Skelton said.
"It was just really nice to get that diversity into the '60s too, because obviously during that time there weren't many girls at university anyway, never mind a woman of color," she said.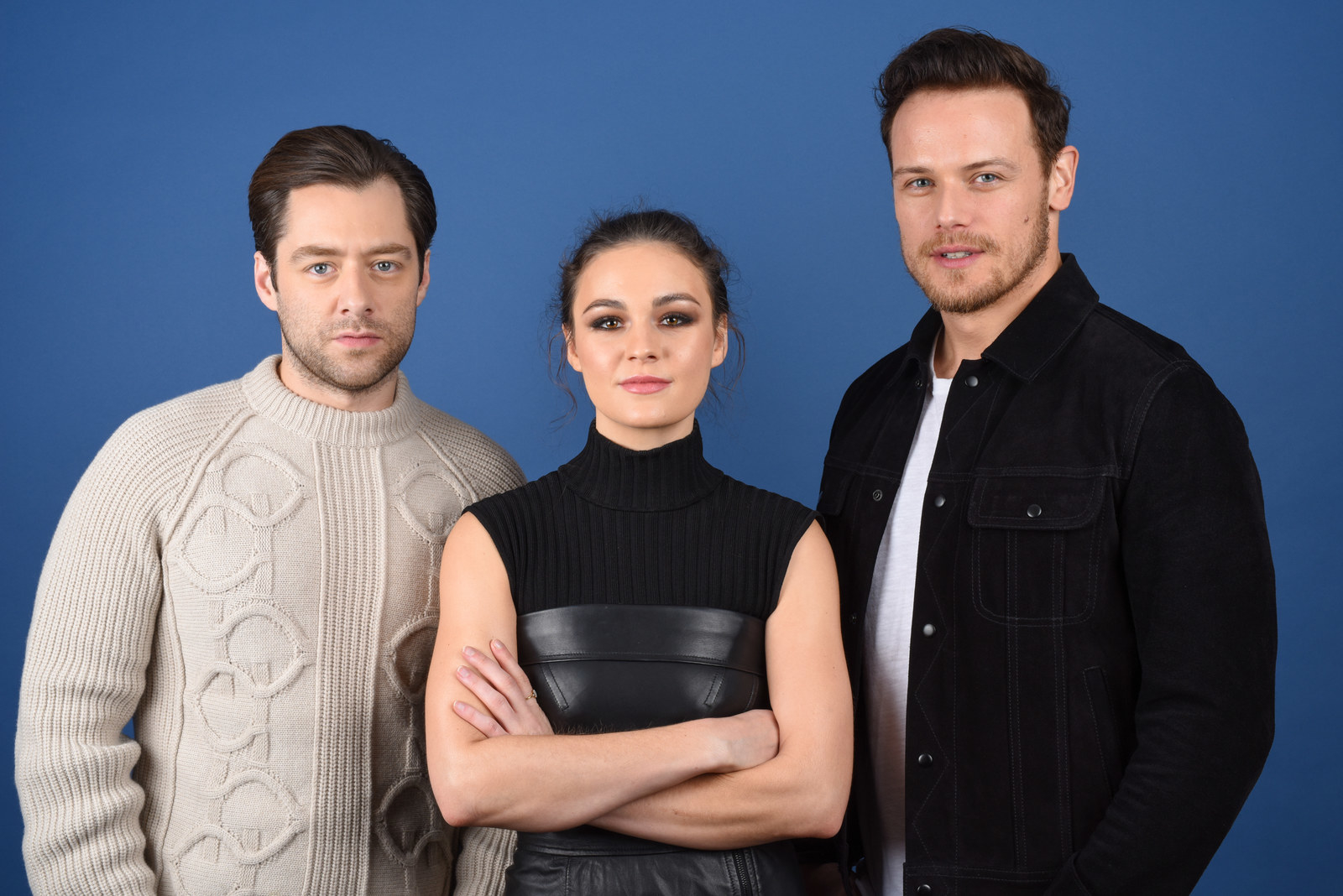 The show's upcoming fourth season is set to introduce a whole host of Native American characters as the main characters arrive in 18th-century America.
"A lot of research, a lot of planning, a lot of consulting went into Season 4, I think," Rankin said.
He revealed that the show brought "like 150 First Nations," referring to the indigenous community.
Rankin said the Native American actors were "deep into their culture" and that it was "extraordinary to have them on set."