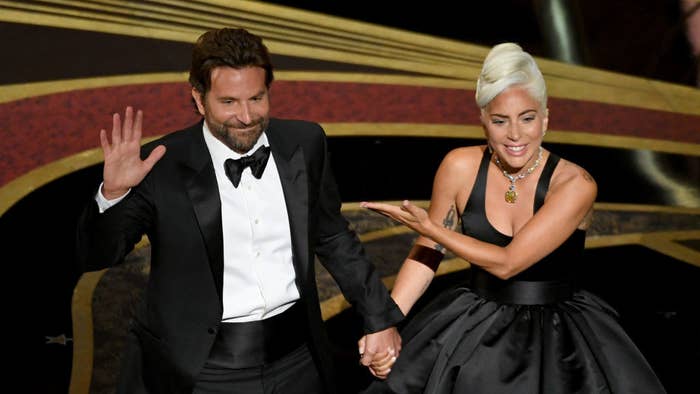 Lady Gaga and Bradley Cooper performed "Shallow," the hit song from their film A Star Is Born, at Sunday night's Oscars — and people can't get enough of the duo's onscreen and real-life chemistry.
The song won the Academy Award for Best Original Song.
"There is not a single person on the planet that could've sang this song with me but you," Gaga said to Cooper after her win. "Thank you for believing in us. Thank you so much."
And while people celebrated their electrifying performance, there was one moment at the end that folks couldn't get enough of: how in sync the two were.
Cooper and Gaga shared a tender moment where they rested their heads on each other.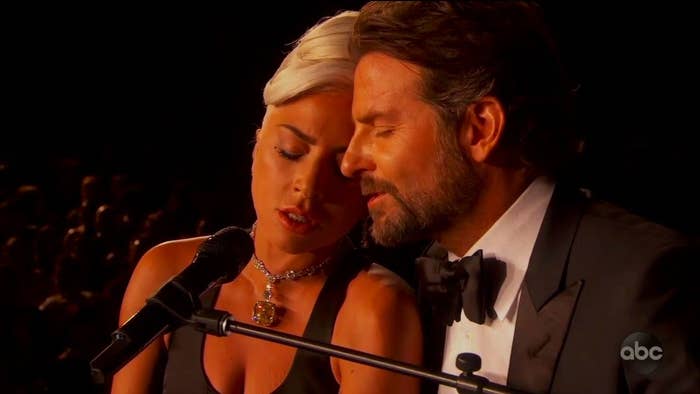 And then there was this touching moment when Gaga looked at Cooper with a smirk, sending everyone's hearts aflutter.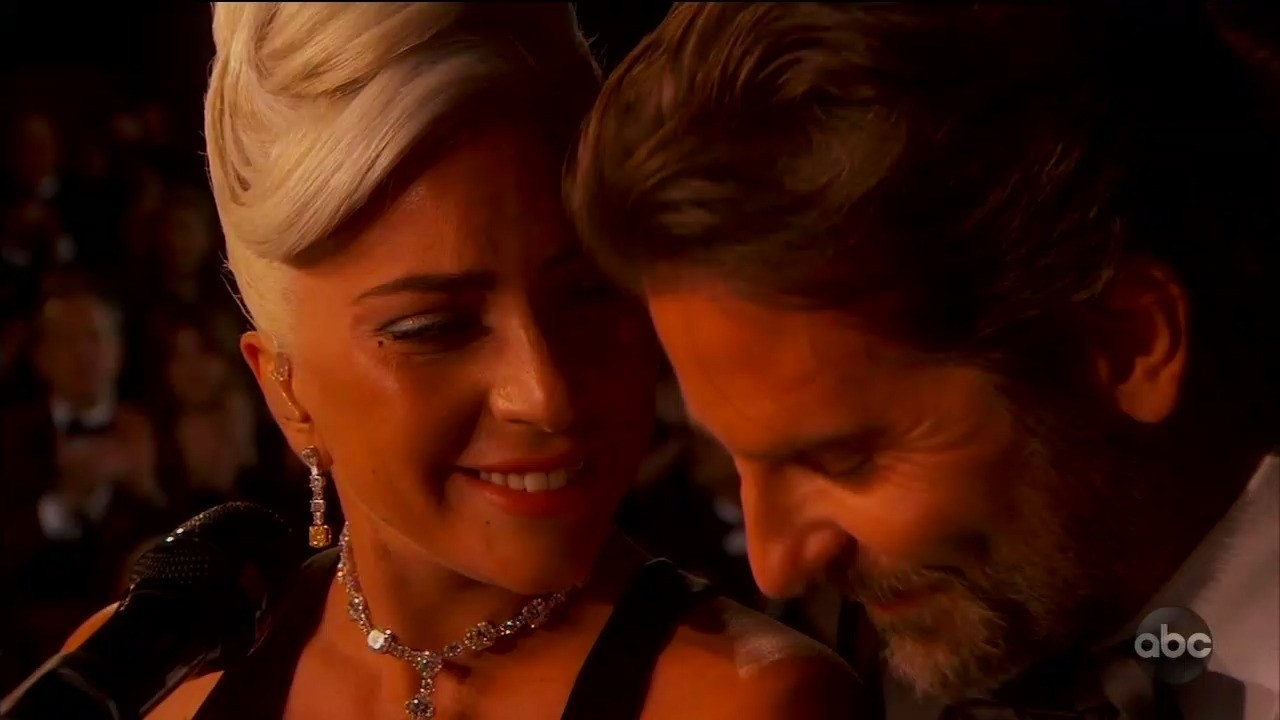 Now, Cooper has definitely been in relationship with Irina Shayk since 2015 and Gaga was until very recently in a relationship with Christian Carino, so we're not trying to insinuate anything here.
The two performers seemingly have genuine professional admiration for each other, and people are obsessed.
Folks couldn't help but talk about "the chemistry" between them.
Their chemistry was palpable, and with this being the internet, it was instantly turned into meme fodder.
Gaga and Cooper go together like you and your pillow at night.
Or like your weighted blanket and need for affection.
Lady Gaga Stared Lovingly at Bradley Cooper and That's How I Ended Up Pregnant will be the title of my forthcoming memoir.
The end of the "Shallow" performance only added to how close Cooper and Gaga have become over the process of working on and campaigning for A Star Is Born.
And finally, one person said: "Definitely get yourself somebody that looks at you like Lady Gaga looks at Bradley Cooper."
May we all find a friendship as pure as Gaga and Cooper's.