Oscar-winning actor Octavia Spencer took to Instagram on Thursday to call out unequal pay in Hollywood when it comes to women of color.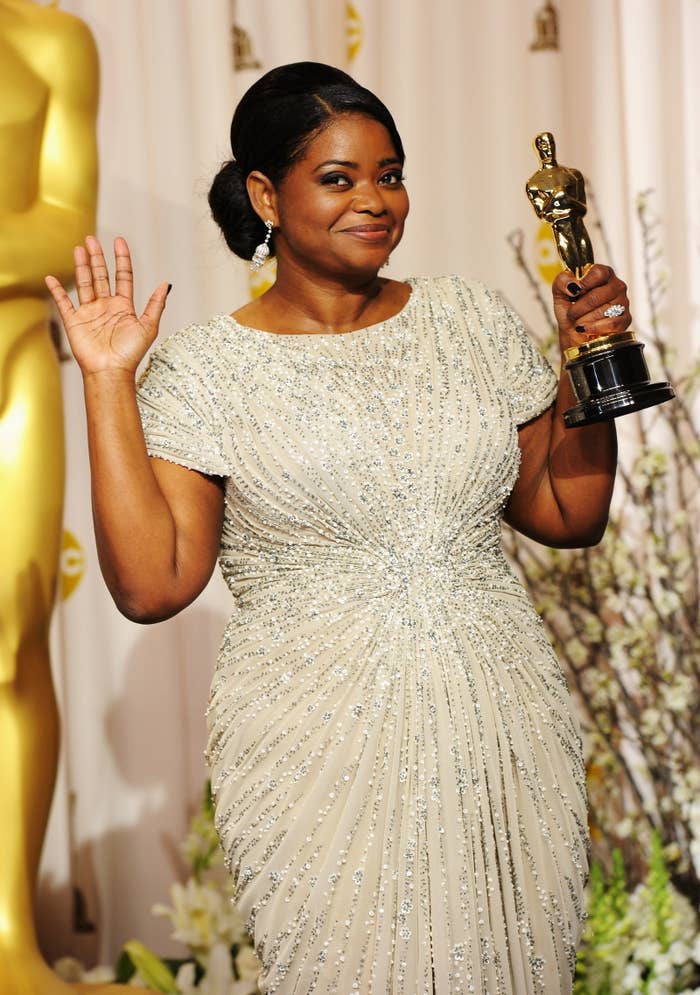 "I am about to say something that will likely ruffle feathers," she wrote on Instagram promoting her friend Taraji P. Henson's film Proud Mary. "But sometimes we need it."
Spencer highlighted the current drama surrounding Mark Wahlberg's alleged $1.5 million payment to reshoot scenes for Ridley Scott's All the Money in the World, while his costar, Michelle Williams, worked for a daily $80 per diem.
Reshoots were scheduled after the feature's original lead, Kevin Spacey, was dropped from the film after allegations of sexual misconduct began to surface late last year.
USA Today reported Thursday that Wahlberg used a costar approval clause in his contract to negotiate the money to film the new scenes, which involved Christopher Plummer taking over Spacey's role.
"I am not mad at Wahlberg for asserting his worth and demanding to be paid for reshoots," Spencer wrote. "I'm upset with how the situation was presented to Michelle."
Spencer then touched on "the gross disparity in pay for WOC" in Hollywood and rallied support for Henson's new movie. "Let's help her have a huge weekend so that the next time they say WOC don't open movies, we can point to Hidden Figures, Girls Trip, and Proud Mary as recent debunkers."