America's British sweetheart, Adele, celebrated her 30th birthday party this weekend — and the photos from the event are stunning.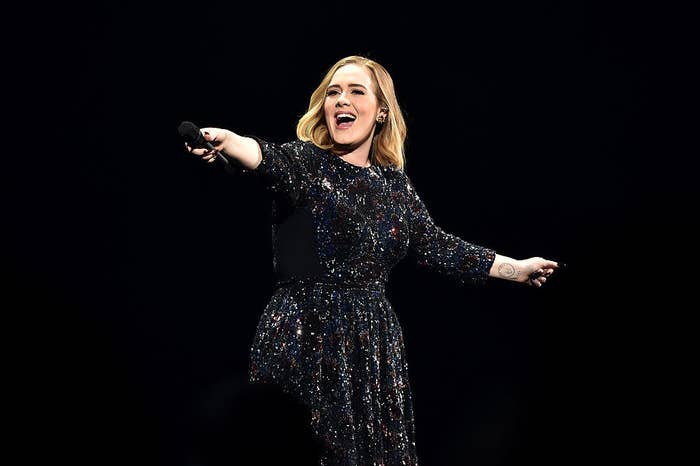 Just how amazing are they? Well, the Grammy Award–winning singer did something unique for the milestone event, which is typical of most people, but as a celebrity, her something had to be gargantuan, some might even say, titanic. 🌚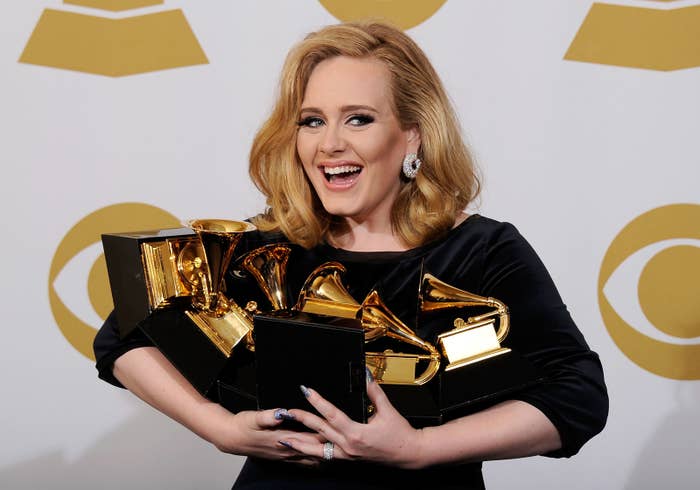 Spoiler: That's exactly what she did, she threw a gorgeous Titanic-themed soirée and I am living for it.
Here she is looking strikingly similar to Kate Winslet as Rose DeWitt Bukater, standing atop a marvelous grand staircase.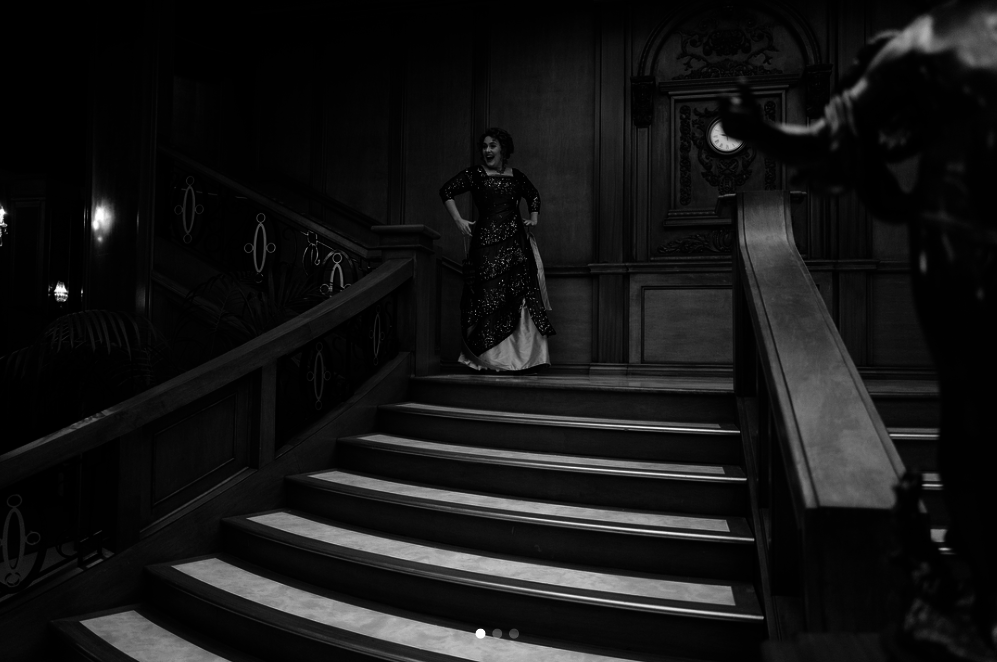 And here she is presumably just arriving. You can also see the attention to detail given to the dress — it looks like copy of the one worn in the film.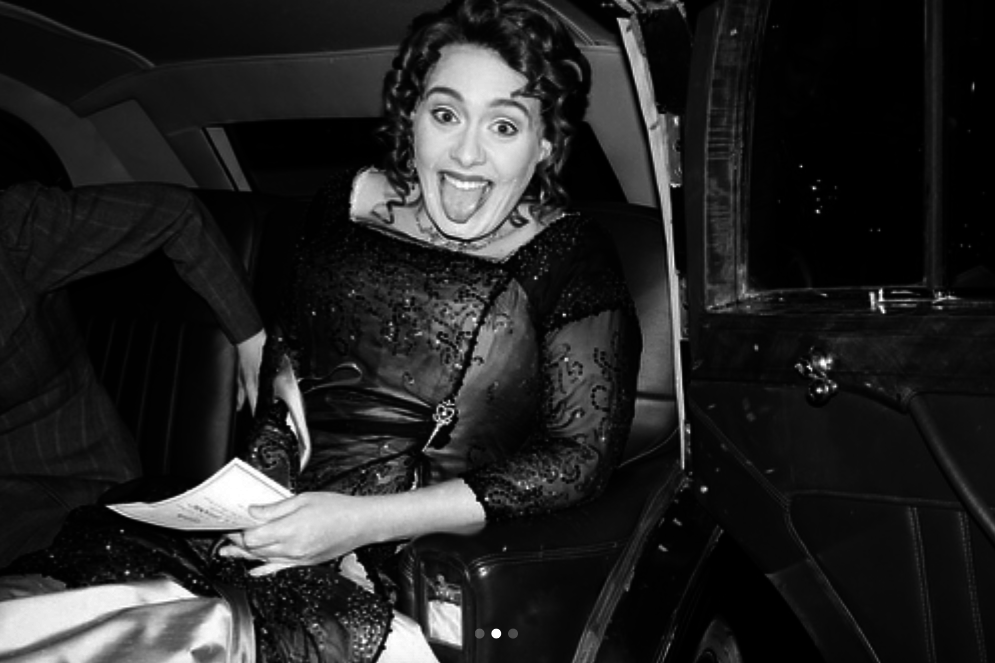 On Instagram, the singer wrote the following caption:
"Dirty 30! I'm not sure what I'm going to do for the next 30 years as I've been blessed beyond words in my life so far. Thank you to everyone for coming along for the ride the last 11 years with me. My family and friends for entertaining my super fandom of the Titanic movie. Last night was the best night of my life. Here's a couple pics. I'm absolutely fucked, not sure I'll make it out the house again!"
She also managed to shout out Donald Glover, whose new song has a lot of people on the internet talking because of his new single, "This Is America."
"Ps Childish Gambino how the hell do you have time to offer us so much greatness on so many platforms. I adore you x."
Annnnnd last but not least, she re-created the much-loved below-deck party third-class ticket holders had.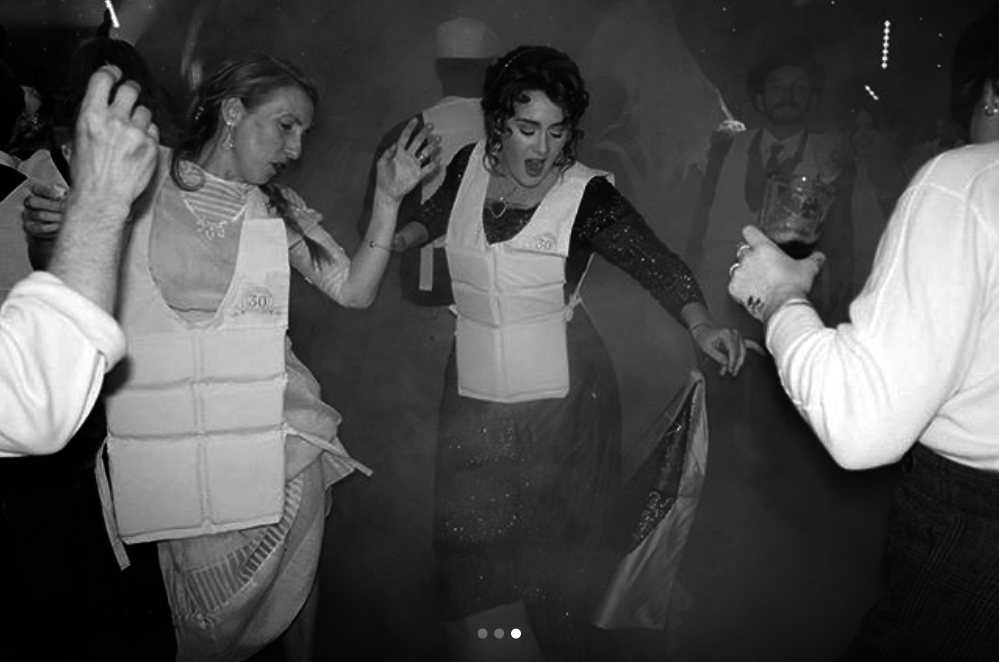 The only difference of course being that Jack and Rose weren't wearing lifejackets as they danced the night away.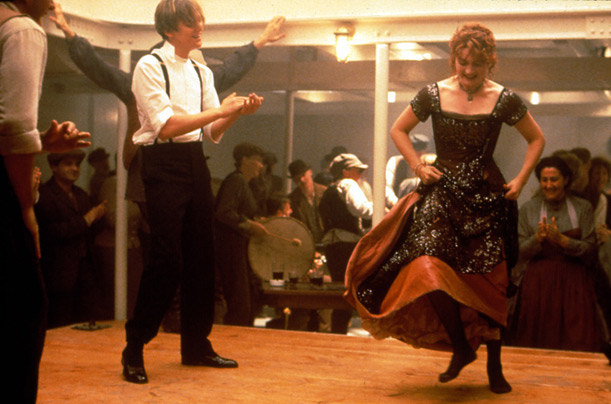 Also, if you're wondering how much of a super-fan Adele is for the pop culture phenomenon that was Titanic, she posted this photos of a Celine Dion hoodie in early January. "Queen Celine! What a show, an absolute highlight of my life," the caption read. "Thank you so much for the attention to your crowd and insane humor. Happy new year lady x."