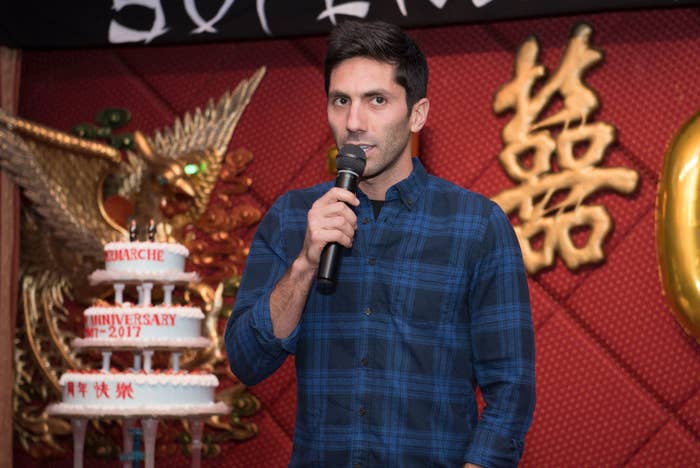 MTV has suspended production on Catfish: The TV Show to investigate allegations of sexual misconduct by its star and executive producer, Nev Schulman.
"We take these allegations very seriously," a spokesperson for the network told BuzzFeed News.
"We're working with Critical Content, our third party production company, to conduct a thorough investigation and we've put a pause on shooting until the investigation is completed."
No further information about the nature of the allegation was provided. Critical Content didn't immediately respond to a request for comment.
The news of the suspended production comes after Ayissha Morgan, a woman who appeared in a Season 4 Catfish episode, uploaded videos to a YouTube channel claiming she was sexually harassed during filming.
In a statement to the Daily Beast, Schulman denied the allegations.
"The behavior described in this video did not happen and I'm fortunate that there are a number of former colleagues who were present during this time period who are willing to speak up with the truth," Schulman said. "I have always been transparent about my life and would always take responsibility for my actions—but these claims are false."
Morgan did not name Schulman but instead referred to a "Jack," whom she described as the "main person" on the show.
She said the man continued to compliment her and asked if she was a lesbian or bisexual. "I don't think you're a lesbian. You need to let me take you out," she says the man told her.
She also said he asked her if she had had sex with a guy. "He was like, 'Well, I think you should try it. I have a big dick. I would tear your ass up,'" she said.
"I'm shook because the way you portray yourself on TV is totally different from the jackass you are in person," she said. "He was just pushing and pushing and pushing."
She says the man invited her to hang out at their hotel, but she only went because she thought other people from the show would be there. When they were alone, she said he asked her to "cuddle," which she declined.
"With so many girls still doing the show, I would feel like a jackass if I hadn't said anything," Morgan said.
Catfish: The TV Show premiered on the network in 2012, two years after the success of Schulman's 2010 documentary film of the same name.
The show follows Schulman and his investigative partner, Max Joseph, as they help individuals find out if the people they've fallen in love with over the internet are who they actually say they are.
The show is currently going into its eighth season.
UPDATE
This story has been updated to include Schulman's statement.