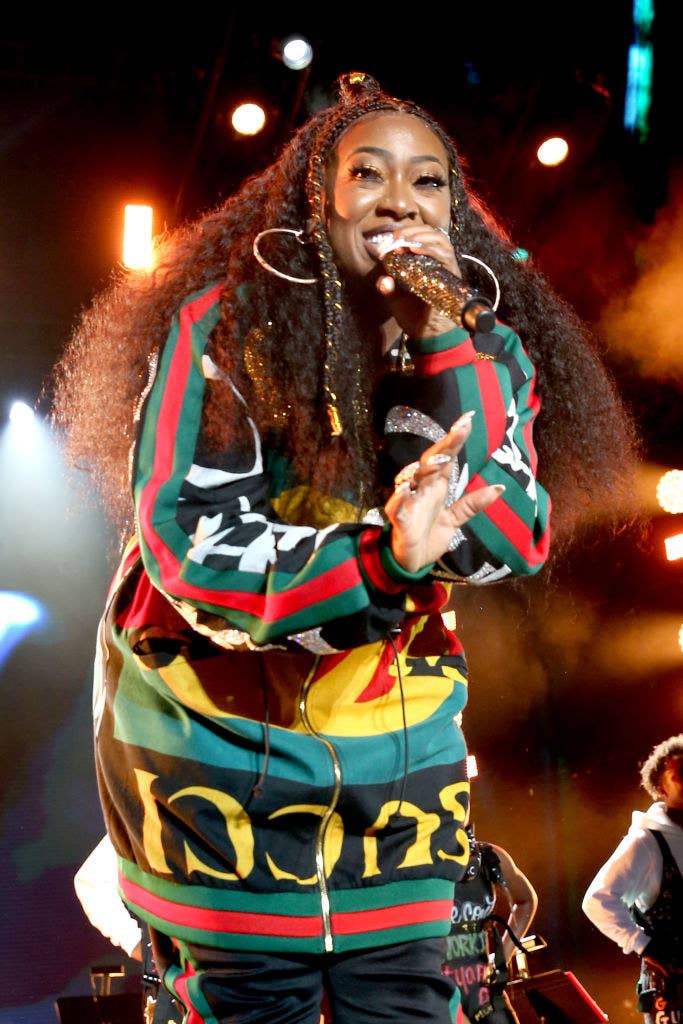 Legendary rapper Missy Elliott made history on Saturday, becoming the first woman rapper inducted into the Songwriters Hall of Fame.
Elliott, along with Dallas Austin, Tom T. Hall, John Prine, Jack Tempchin, and Yusuf Islam (commonly known by his stage name Cat Stevens) round out the rest of the 2019 inductees who will officially be honored at the organization's awards dinner later this year, according to a press release.
Reacting to the news, Elliott said, "I am so humbly grateful to now be inducted."
The star also took the time to congratulate her songwriting peers who were awarded the prestigious honor.
The five-time Grammy winner has an impressive body of work that spans more than two decades.
Elliott made her solo debut with 1997's Supa Dupa Fly, churning out hits that have continued to stick, including "Sock It 2 Me" and "The Rain."
She extended her talent to other top-level artists, writing hits like Beyoncé's "Signs," Aaliyah's "If Your Girl Only Knew," Ciara's "1, 2 Step," and many, many more.
"The 2019 slate of inductees represents diversity and unity across genres and gender, highlighting our dedicated mission to honor music creators who have enriched our lives," said Nile Rodgers, chair of the Songwriters Hall of Fame, in a press release.
"These are writers who in their time literally transformed music and helped make what's happening today possible."
Elliott and the other honorees will be inducted into the hall of fame on June 13 at the Marriott Marquis Hotel in New York City.