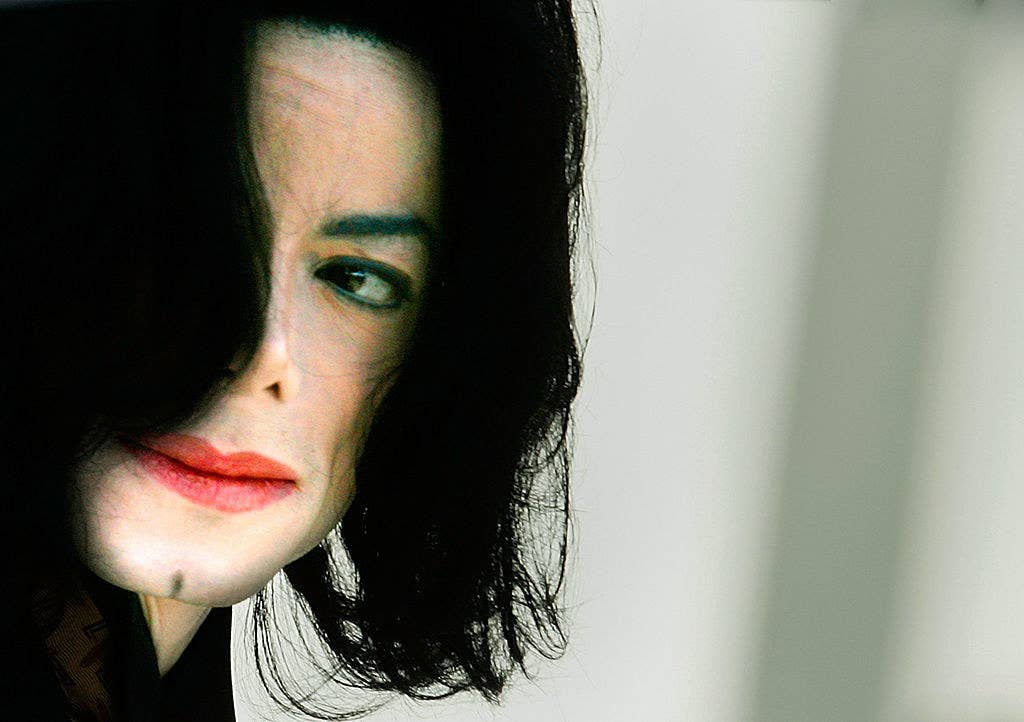 Since Leaving Neverland, the documentary about the alleged sexual abuse Michael Jackson committed against Wade Robson and James Safechuck when they were boys, aired at Sundance and then HBO, the singer's estate has been on the offensive.
In addition to criticizing Robson and Safechuck as liars who are out for monetary gain, the Jackson estate took aim at HBO, filing a $100 million lawsuit against the network and airing two concert films to compete against the two-night premiere of the documentary.
Jackson, who settled out of court for a child molestation lawsuit in 1993 and was later acquitted in a criminal sex abuse case in 2005, and his family members have vehemently denied the allegations against him.
Even after his death, the stakes for his estate are high. Billboard has estimated that Jackson's recordings generate $20 million to $25 million a year, and that since his death in 2009, the estate has earned more than $2 billion.
But despite the family's campaign against Leaving Neverland, there are signs that the negative public reaction to the King of Pop is starting to take its toll.
Here's a running list of the fallout so far:
Radio stations have stopped playing Jackson's music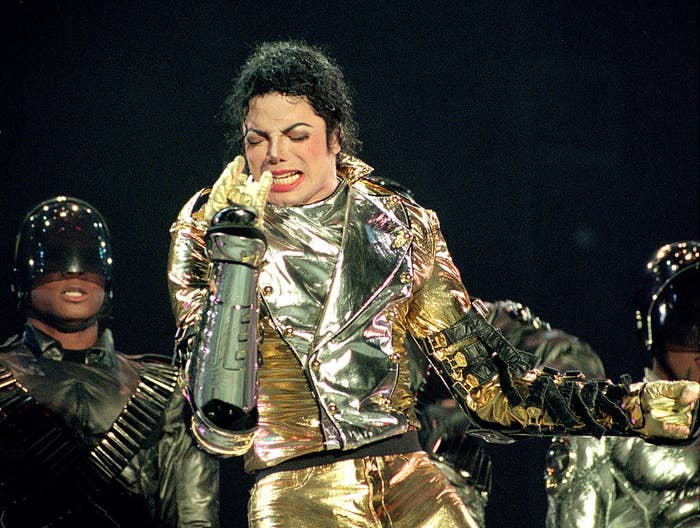 Christine Dicaire, director of marketing and communications for Cogeco in Montreal, said the Canadian telecommunications company was "attentive to listeners' comments" regarding the documentary and in response would pull Jackson's music from the airwaves.
The decision will affect smaller markets in Montreal, as well, where Cogeco reaches as many as 5 million listeners a week.
Two additional Montreal-based radio stations also said they have stopped playing Jackson's music, according to the Canadian Broadcasting Corporation.
Some radio stations in New Zealand have also pulled back on Jackson's music, which is a "reflection of our audiences and their preferences," said Leon Wratt, Mediaworks' director of radio. "It is our job to ensure our radio stations are playing the music people want to hear."
The Simpsons pulled its Jackson episode
An episode featuring Jackson's voice work on a 1991 episode of The Simpsons will be pulled from circulation.
James Brooks, executive producer on the long-running animated sitcom, told the Wall Street Journal that "the documentary gave evidence of monstrous behavior."
"It feels clearly the only choice to make," he said.
The episode features a man, Leon Kompowsky, in a psychiatric hospital who claims to be Jackson. Though uncredited at the time, the show's creator Matt Groening confirmed last year that the character was indeed voiced by Jackson.
Negative reaction could affect big business deals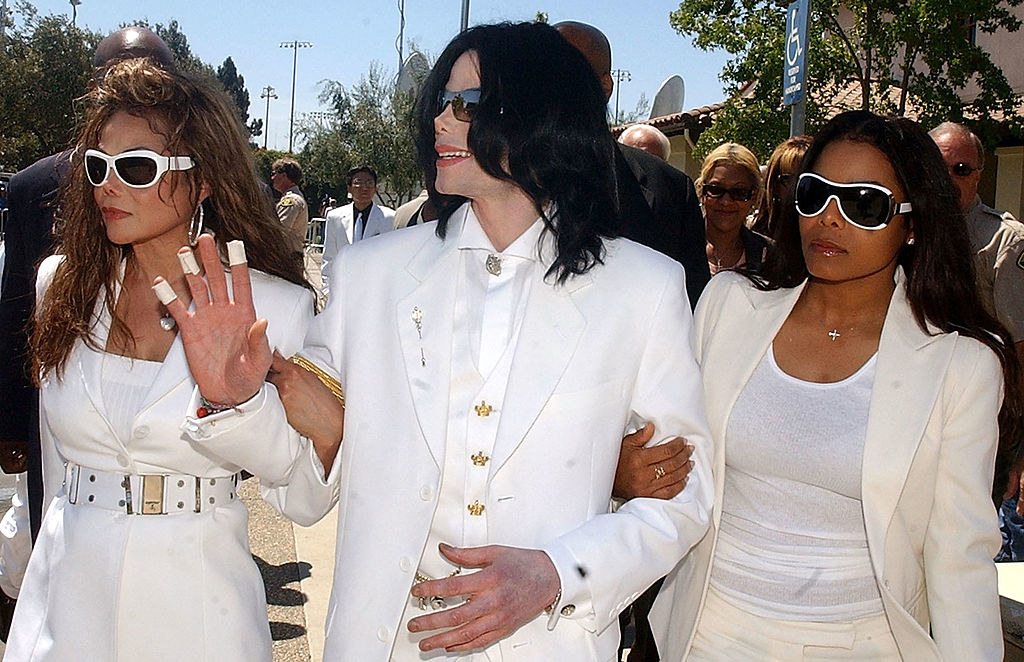 The estate's reported $250 million deal with Sony Music Entertainment to distribute Jackson's music over the course of seven years went into effect in January 2018. The deal allows the estate to produce additional projects with Sony, including Don't Stop 'Til You Get Enough, a forthcoming musical set during Jackson's "Dangerous World" tour. It was originally set for a test run in Chicago in October, but weeks before Leaving Neverland aired, it was abruptly canceled in favor of going straight to its planned 2020 debut on Broadway. A spokesperson for the show told the Chicago Tribune the change was "not related to the Sundance documentary in any way," and instead because of an actors strike.
A Cirque du Soleil show in Las Vegas celebrating Jackson's music is also currently running.
The fashion brand Louis Vuitton dropped its Michael Jackson-inspired 2019 collection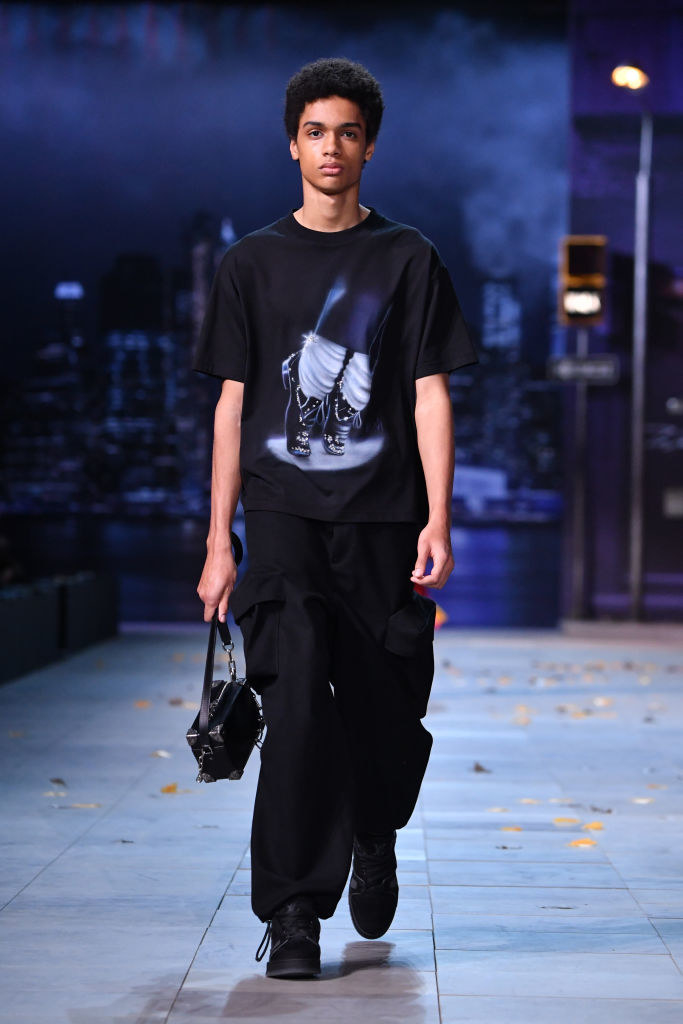 In a statement released last Thursday, the popular fashion brand Louis Vuitton said it would be removing its Michael Jackson-inspired fall/winter 2019 clothing, citing the Leaving Neverland documentary as the reason for the decision.
"We find the allegations in the documentary deeply troubling and disturbing," said the chairman and chief executive of the company, Michael Burke.

"Child safety and welfare is of utmost importance to Louis Vuitton. We are fully committed to advocating this cause."

The company said all pieces in its winter/fall collection weren't created with Jackson in mind and that the brand had no idea the documentary existed when its collection debuted on Jan. 17, 2019 in Paris, just days before Leaving Neverland's Sundance premiere on Jan. 25.

"I am aware that in light of this documentary the show has caused emotional reactions. I strictly condemn any form of child abuse, violence or infringement against any human rights," said Virgil Abloh, the men's artistic director of the brand.
Abloh said his intention was to "refer to Michael Jackson as a pop culture artist."

"It referred only to his public life that we all know and to his legacy that has influenced a whole generation of artists and designers," he said.

Representatives for Jackson's estate did not immediately respond to BuzzFeed News' request for comment.
This post will be updated with any additional fallout.