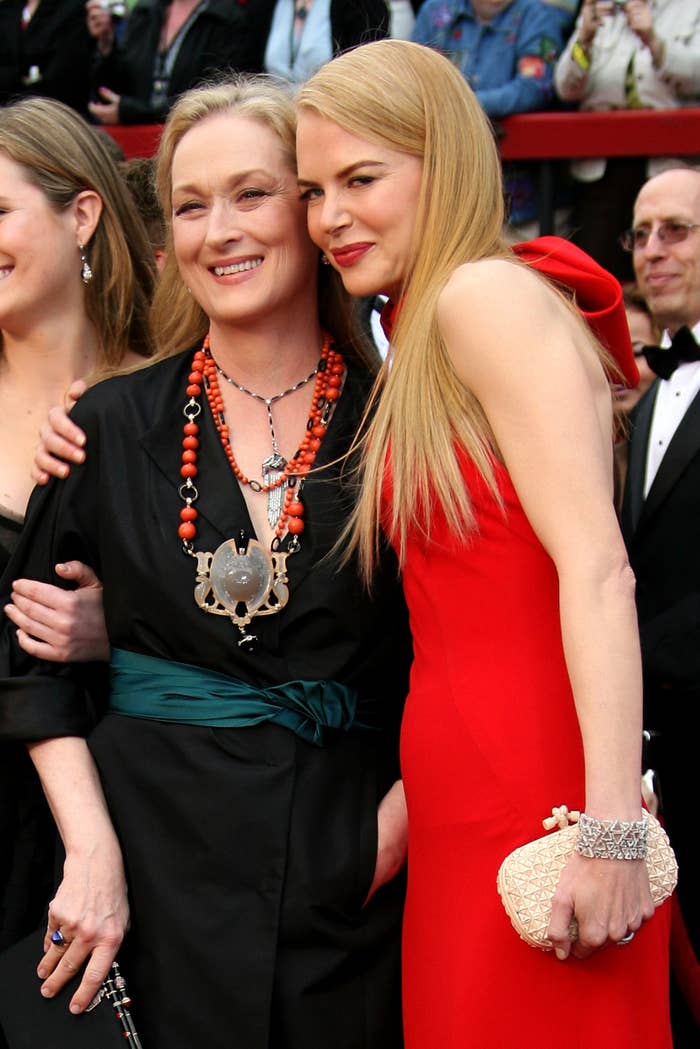 Meryl Streep was so keen on working with Nicole Kidman to be part of the second season of HBO's Big Little Lies that she signed on without seeing a script.
The revelation came in a wide-ranging feature on the Oscar-winning Kidman, published on Tuesday in Variety.
"I suppose now I have to join you," Streep said in an email to Kidman and her BLL costar Reese Witherspoon on the night the show won big at this year's Golden Globes.
"And we were like, 'What?' The two of us were just shocked," Kidman said.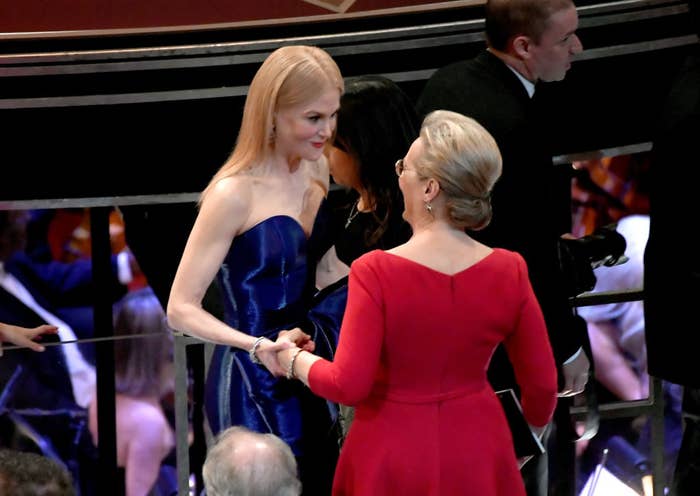 "She hadn't even read it," Kidman said of Streep. "That's how much she wanted to support us."
The pair had previously starred in The Hours together in 2002, along with Julianne Moore, but Kidman and Streep didn't share any scenes together.
It's no surprise that Streep wanted in on the show, as it's been hugely popular with fans, critics, and awards season voters.
Out of its six Golden Globes nominations, the show won four, including acting wins for Kidman, Laura Dern, and Alexander Skarsgard, as well as a win for Best Television Limited Series or Motion Picture Made for Television.
Details about the upcoming season are still few and far between, but we know that Streep will be playing Kidman's mother-in-law, and the two share a lot of scenes together.
Kidman said she was "terrified" about working with Streep because she didn't want Streep to think, "Who is this amateur?"
That said, Kidman believes that the story they have to tell in Season 2 will showcase the entire cast's talent.
"Reese and I were like, 'We want this for her and for the other women,'" She said. "They have much stronger roles in the second one."
Season 2 of Big Little Lies debuts sometime in 2019.