After little more than a year of failing to live up to ratings expectations amid a raft of on-air stumbles, NBC has canceled Megyn Kelly's morning show just days after her on-air defense of blackface created a crisis at the network.
"Megyn Kelly Today is not returning," and NBC spokesperson said in a statement to BuzzFeed News Friday. "Next week, the 9 a.m. hour will be hosted by other TODAY co-anchors."
Kelly's attorney, Bryan Freedman, did not immediately respond to a request for comment. However, in a statement to the Hollywood Reporter, he said negotiations with NBC News were ongoing.
"Megyn remains an employee of NBC News and discussions about next steps are continuing," he said.
The negotiations likely hinge on how much NBC will pay of her remaining contract, which is reported to be $69 million, as well as what sort of non-compete clause her exit will come with.
Kelly had been on shaky ground at NBC for months, with reports of executives trying to figure out what to do with the former Fox News anchor as her show failed to be a ratings star and she continued to cause controversy.
Her show was never able to match, let alone surpass, the ratings of the third hour of Today, which had been cohosted by Al Roker and Tamron Hall but was bumped to make room for Kelly. Controversial interviews with Alex Jones and Vladi­mir Putin on her nighttime NBC show, as well as a cringeworthy interaction with Jane Fonda on Megyn Kelly Today, didn't help.
Her latest gaffe came Tuesday when she asked her all-white panel "what was racist" about the use of blackface during Halloween.
"Because you do get in trouble if you are a white person who puts on blackface on Halloween, or a black person who puts on whiteface for Halloween," Kelly said. "Back when I was a kid that was OK, as long as you were dressing up as, like, a character."

A tearful on-air apology and email to staff the next day, in which she said "blackface in our culture is abhorrent," did little to quell the controversy. Even her fellow NBC anchors from Today, including Roker, Craig Melvin, Hoda Kotb, and Savannah Guthrie, blasted the remarks.
"Look, the fact is, while she apologized to the staff, she owes a bigger apology to folks of color around the country," Roker said. "Because this is a history going back to the 1830s minstrel shows to demean and denigrate a race — it wasn't right."
NBC News Chairman Andy Lack also condemned the comments during a town hall meeting with employees on Wednesday, saying there is "no place on our air or in this workplace" for Kelly's comments, the Daily Beast reported.

From there, Kelly's short tenure at the peacock network apparently dissolved, with a source telling BuzzFeed News that Lack referred to "ongoing conversations" about her future.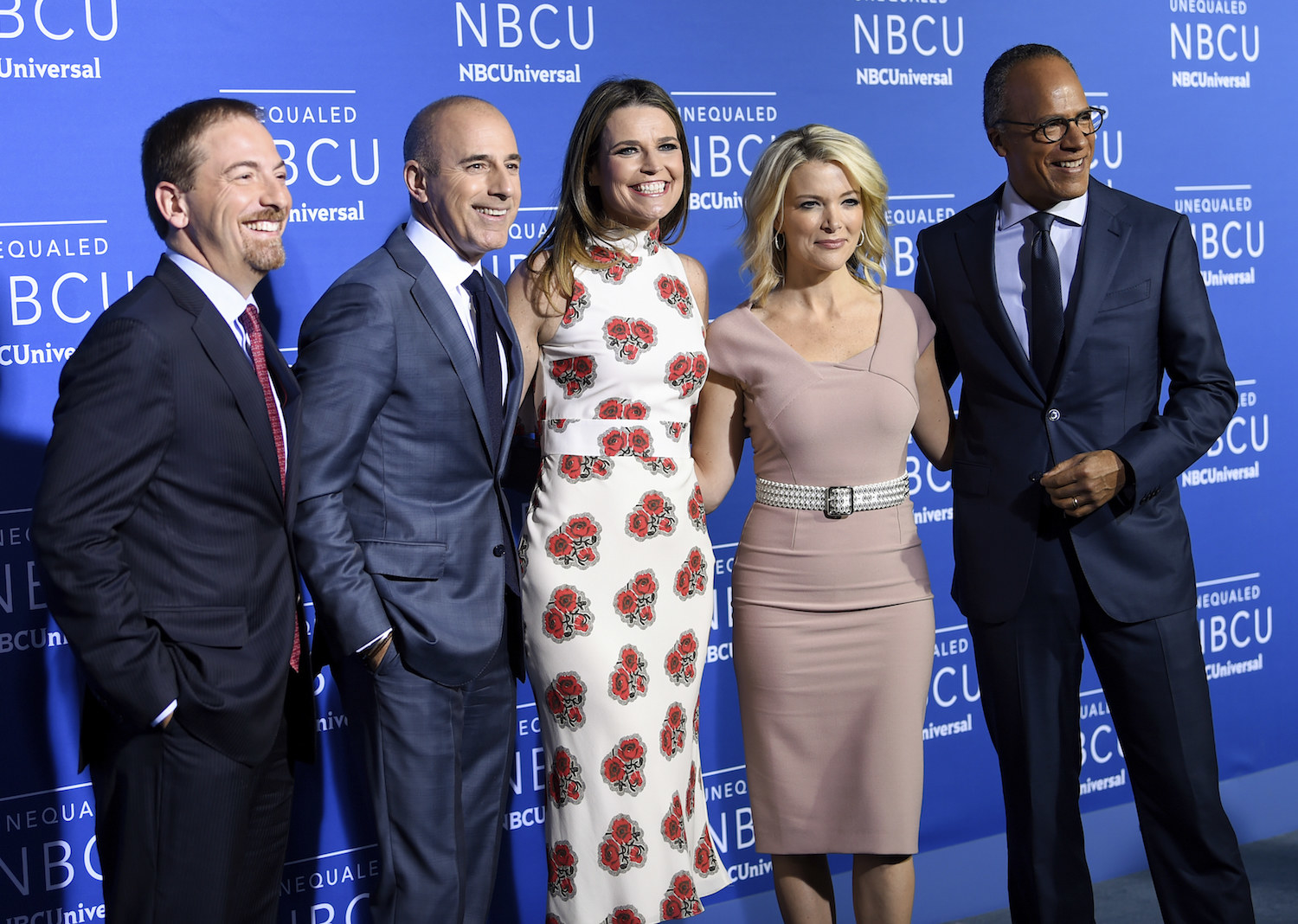 Not helping the larger Today picture was that Kelly's anemic ratings were affecting the fourth-hour lead-in to Kathie Lee and Hoda.
The lackluster support was reportedly internal as well.
"We try to produce a segment and then she goes off the rails," one staffer on the morning show told the Washington Post.
Kelly joined NBC for her reported three-year contract after leaving Fox News, a network that had been her home base for more than a decade. [Editor's note: NBCUniversal is an investor in BuzzFeed.]

It was unclear how Kelly's departure would affect staffing around the current Today production model since she reportedly brought in her own team to produce her hour.

A source confirmed that she also split from her talent agency, CAA, which also represents NBC News President Noah Oppenheim.
Kate Aurthur contributed reporting.