The last 12 months have seen a parade of celebrities and public figures — most of them men — accused of deplorable behavior and sexual misconduct. The reckoning known as the #MeToo movement has dominated cultural conversations and reshaped social thinking around sexual harassment. But for California-based criminal defense attorney Lou Shapiro, the last year has been rather different. "I call it the 'Not Me' movement," he told BuzzFeed News, "because my clients are saying, 'It's not me.'"
Disgraced mogul Harvey Weinstein's downfall was the catalyst that flipped not only Hollywood upside down, but the media industry as well. News organizations everywhere raced to follow up on new claims of sexual misconduct levied against other influential men in the entertainment industry and elsewhere.
But amid the scrambling by the media, cogs were also turning behind the scenes in another unique multimillion-dollar industry: the lawyers and crisis public relations professionals called upon to act as the first line of defense for the accused during a moment unlike any in US history.

There are roughly five publicists for every journalist working in the US today, and a reporter engaging with a PR team can often feel they are being manipulated. Publicists stonewall and withhold information, they spin or plant seeds of doubt, and they're paid much, much more to represent people that other sources are swearing are guilty of serious misconduct.
So what has the last 12 months been like on the other side of the reporting process?
BuzzFeed News spoke to half a dozen people within the crisis management industry to learn about how their extremely sensitive and confidential jobs have changed in the last year. Due to the secretive nature of their work, most would only speak on the condition of anonymity.

"You cannot represent someone if you don't know the full truth."
Perhaps the first perception those interviewed wanted to fight against was that they were willing to provide spin for anyone as long as the price was right. The crisis management workers said they value their own reputations too highly to take on clients they don't personally trust.
"I need to believe the mission they're trying to accomplish," one high-profile agent told BuzzFeed News. "I need to believe that they're being honest with me."

"Because one thing you don't want to do as a PR person, particularly in crisis [management], is put yourself out there and then find mounting evidence after the fact of things you directly [have to] counter," he said.
Barbara Morgan, now a vice president at communications firm Greenbrier Partners, knows what it feels like to spin for someone who is withholding the full truth. She served as communications director for Anthony Weiner during his 2013 mayoral campaign, which imploded when it was revealed he had been sexting with women other than his wife following his resignation from Congress under similar circumstances.
Morgan said the first rule of managing a crisis is to be truthful, but added that this didn't just cover interactions with the press, but the relationship between a client and their spokesperson.
"If you do [adhere to the rule of being truthful], the dynamic is one where a spokesperson is able to do their job to the best of their ability and help mitigate negative consequences," she said. "If you don't, there is undoubtedly disappointment along with the high risk of sowing further distrust and resentment, which, quite frankly, helps no one ever."
When approached by someone seeking representation, attorneys and PR professionals work together to research and fact-check the potential client's story. "You cannot represent someone if you don't know the full truth, if you don't have the full scope of the story," a communications strategist said, "so the fact-checking in the first week or so for a case is the most important part."
According to that same strategist, this process is not so different from what a reporter would do when chasing a story, which includes researching individuals online and tracking down sources if need be.
Given that the news industry has thinned in recent years due to cuts and changes in the digital landscape, it's perhaps not surprising that many former journalists now find themselves on the other side of the fence. For this strategist's particular firm, working with PR professionals who were former reporters has been an advantage.
"Because you pick apart [information] and you get to kind of see who's lying and telling the truth," the source said. "And fortunately, it's been really easy to identify that, especially if you get the facts early on in the case."
For Shapiro, the California-based lawyer, he believes a bit of skepticism is healthy for the client–attorney relationship.
"If we're going to be their best advocate, we need to be skeptical of what they're saying, 'cause that's how the prosecutor's going to be," he said. "So we need to ask all the questions that the other side's gonna ask in order to properly prepare the client."
"We need to be skeptical of what they're saying, 'cause that's how the prosecutor's going to be."
Shapiro added that once enough evidence has been gathered and thoroughly vetted, the defense can begin to craft a public story that will best aid the client to be believed.
"We're not allowed to lie and we're not allowed to present anything false," he said, "but we are allowed to create a narrative most favorable to the client."
Armed with this version of their client's story, the crisis response team begins to make contact with reporters scurrying to file stories, sometimes on extremely tight deadlines.
"How do you comment constantly on everything before you even have time to process what's being said?" the high-profile head of a PR firm said. "I grew up in a time when you get a phone call from the New York Times and they say, 'Hi, your deadline is tomorrow at 3:30 p.m.'"

"Now my deadline is today in 20 minutes," they said.
Crafting comments for a statement is like "tightrope walking with landmines around you."
Some time ago, that same PR professional said, they used to be of the mindset "that something is always better than nothing" when it comes to crafting a statement.
But to navigate this new, quickly moving terrain, they err on the side of discretion, because "If you jump, you're gonna get yourself in trouble."
Reporters often ask a variety of questions about a client's allegations, and sometimes, according to this same high-profile head, "there's no singular focus." This may be an indication that the reporter hasn't yet framed how the story will be told.
"I can't answer everything and I don't want to answer something that's not going to apply to what they run," the head said. "So sometimes I yield to put out a comment after it runs."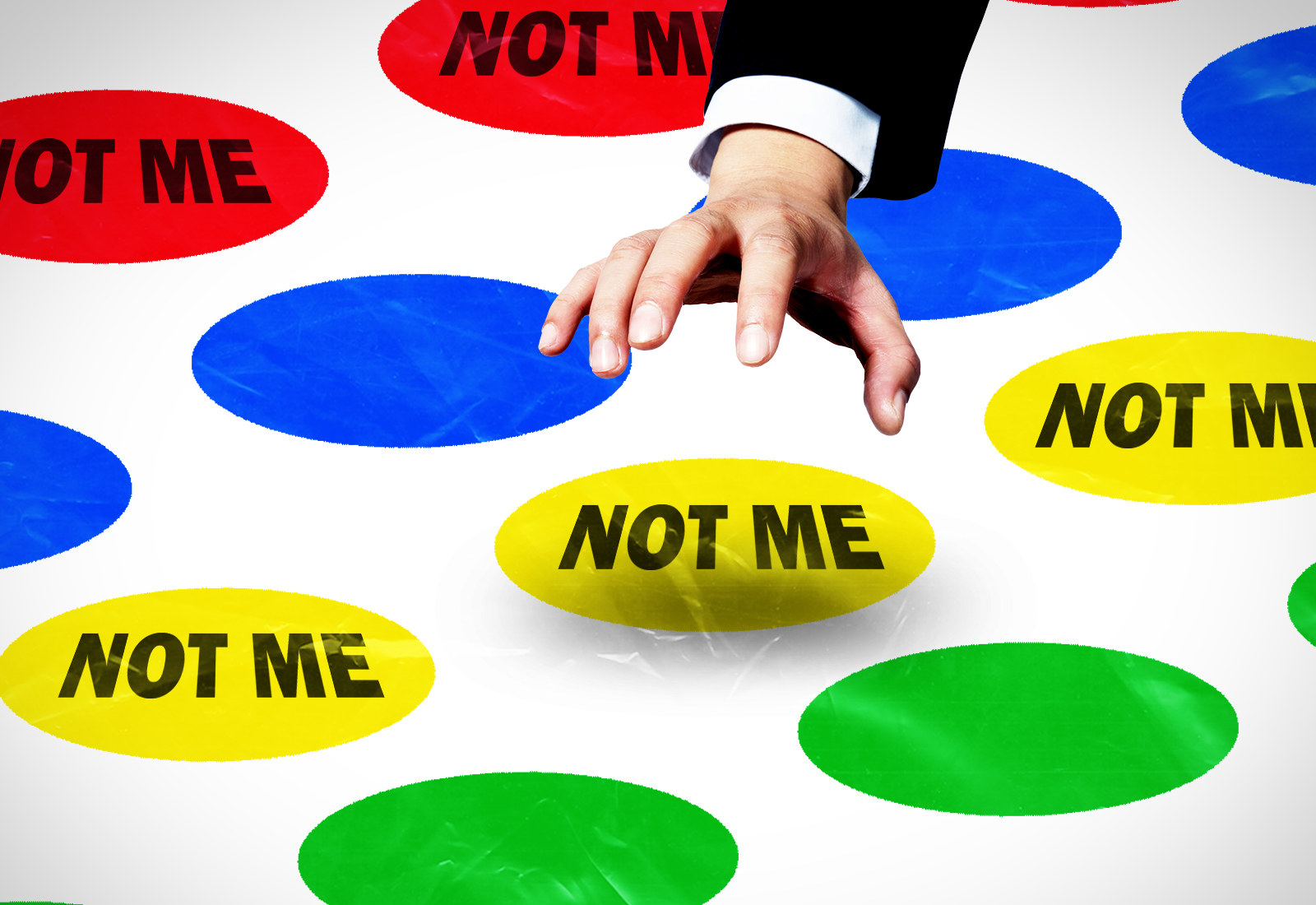 Crafting comments for a statement is like "tightrope walking with landmines around you," they said. "You have to be careful that you're serving the full purpose that your comment is supposed to serve — and it's not easy."
The dos and don'ts of what to reveal in a statement vary depending on whom you ask. But one unwavering rule is to never lie. And if you don't know the answer to something, being quiet is often the best option. But if you do want to weigh in, being succinct is key.
"Don't give too many details if the question doesn't call for it," Shapiro said, "because if you start giving too much information, sometimes it can be contrary to your overall point."
Unable to speak about their own cases, some of the public relations experts trying to explain their strategies instead used the example of something more public: how Brett Kavanaugh handled himself in the Supreme Court nomination hearings after being accused of sexual misconduct by Christine Blasey Ford and other women back in the 1980s.
"But when you say, hey, I'm a complete choir boy and a churchgoer and never did anything in my life … I don't quite understand who told him to say that."
"I'd rather know he was a basketball player or jock that drank beer and had fun, but in his mind never took it too far," said the head of a PR firm, adding that they didn't think it was smart for Kavanaugh to play up his well-to-do, churchgoing boy image.
"But when you say, hey, I'm a complete choir boy and a churchgoer and never did anything in my life … I don't quite understand who told him to say that."
They added that having "wiggle room for the public to believe you" is especially important if you're the accused.
The same source stressed that they weren't supporting Kavanaugh or Ford, but "just wished somebody coached him better."
Public support was strong for Ford, with many people inspired to wear buttons that said "I Believe Christine." And the evidence certainly suggests that the declaration to "believe women" or "believe survivors" — a consistent rallying cry for people who've experienced sexual assault — is backed up by credible statistics. According to the National Sexual Violence Resource Center, 1 in 5 women and 1 in 71 men will be raped at some point in their lives. But even though some are quick to dismiss allegations as lies, only between 2% and 10% of sexual assault allegations are false. In fact, the majority of victims don't ever report the crime.
Still, the communications strategists who spoke with BuzzFeed News said they take on clients accused of horrible behavior because they want to protect their client from being one of the few people who are wrongfully accused of sexual assault.
"I still think the most powerful thing we have in this country is due process," that same PR expert told BuzzFeed News.
"You don't have other witnesses," Shapiro said of some of the accusations made against his clients. "It's he said, she said."
Within this void of information, crisis handlers like Shapiro step in and work to spin a version of the story that best suits their client. And while many may object to them going to bat for people some may deem indefensible, they believe they're just doing their due diligence for the benefit of all parties involved.
"We're not here to shield rapists, we're not here to shield scam artists or shady business people," said one crisis communications expert. "It's really people coming to us at their last hour trying to protect everything that they've ever built their life upon." ●
David Mack contributed reporting.

A year after #MeToo became a household term, BuzzFeed News is bringing you stories about how far we've come, who's been left out, and where we go from here.

Read more here

.