Matt Damon appeared on the Today show Tuesday to chat about a clean water initiative, but the conversation took a turn when the actor addressed recent comments he made regarding sexual harassment and assault during Hollywood's current reckoning with sexual impropriety.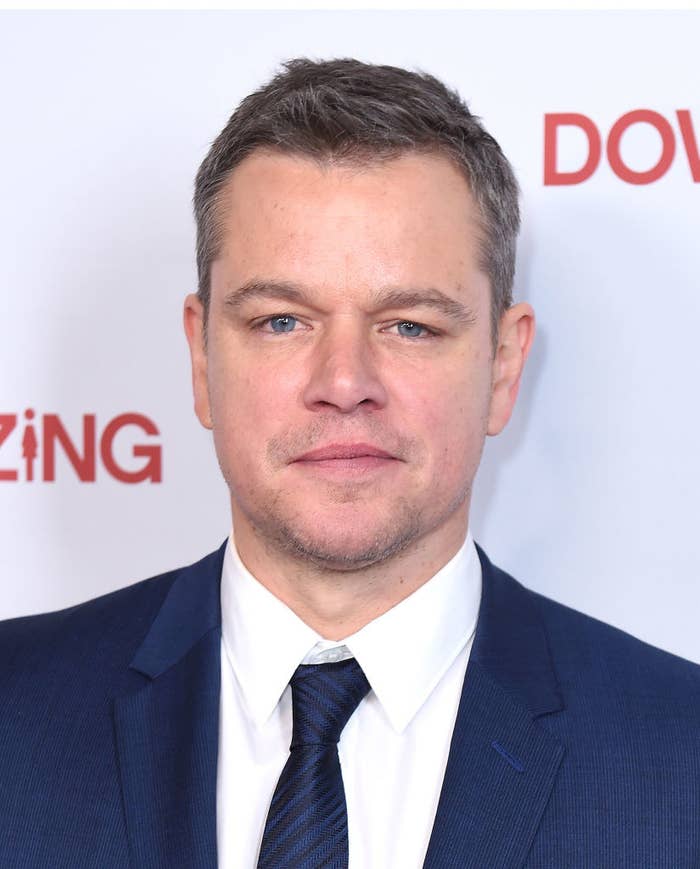 In October, Damon was accused by journalist Sharon Waxman of helping to "gut" a story connected to Harvey Weinstein in 2004.
Damon admitted that he called Waxman at the request of Weinstein, but said he didn't know the topic of the story centered on sexual assault by the producer.
Damon also took heat for comments about being able to be more empathetic when it came to sexual misconduct because he was now a father.
"Look, even before I was famous, I didn't abide this kind of behavior," Damon said. "But now, as the father of four daughters, this is the kind of sexual predation that keeps me up at night."
Damon continued to draw the ire of many people online when he commented on the "spectrum" of reprehensible behavior.
"And we're going to have to figure — you know, there's a difference between, you know, patting someone on the butt and rape or child molestation, right? Both of those behaviors need to be confronted and eradicated without question, but they shouldn't be conflated, right?"
The actor was subsequently subtweeted by his former partner and costar Minnie Driver who said, "It's so interesting how men with all these opinions about women's differentiation between sexual misconduct, assault and rape reveal themselves to be utterly tone deaf and as a result, systemically part of the problem."
"What have you learned from that whole experience?" host Kathie Lee Gifford asked Damon.
"No, well, not in this case," he said. "Ultimately, what it is for me is that I don't want to further anybody's pain with anything that I do or say."
"So for that I'm really sorry," Damon said, before throwing his support behind Time's Up and the women behind the anti-sexual harassment initiative. "A lot of those women are my dear friends and I love them and respect them and support what they're doing and want to be a part of that change and want to go along for the ride."
Damon summed up his thoughts by saying: "But I should get in the backseat and close my mouth for a while."