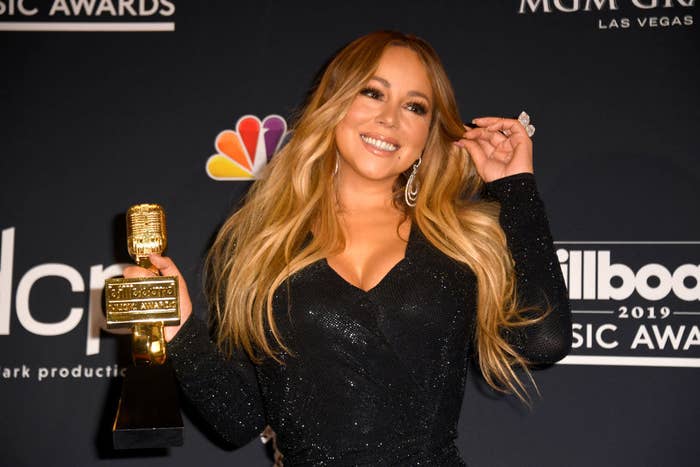 Singer Mariah Carey, aka the Queen of Christmas, has yet another reason to celebrate the holiday season this year.
Billboard announced on Monday that the legendary singer's holiday tune "All I Want for Christmas Is You" has reached No. 1 on the Hot 100. The song's previous record was hitting No. 3 on the chart.
This marks Carey's first time hitting the chart's peak since 2008's "Touch My Body."

This is a huge deal for a few reasons.
First, the song is 25 years old; it was released in 1994 on the star's Merry Christmas album. It's also only the second holiday song in history to reach No. 1, following "The Chipmunk Song" by the Chipmunks and David Seville in 1958–1959.
Second, this is now Carey's 19th No. 1 on the chart, extending her lead as the only solo act with the most No. 1 hits. She also holds the record for the most cumulative weeks spent in the chart's top spot, with 80 weeks overall throughout her career.
Third, Carey is now only one single away from tying with the Beatles, who had 20 No. 1 hits on the chart. The next closest singer is Rihanna with 14.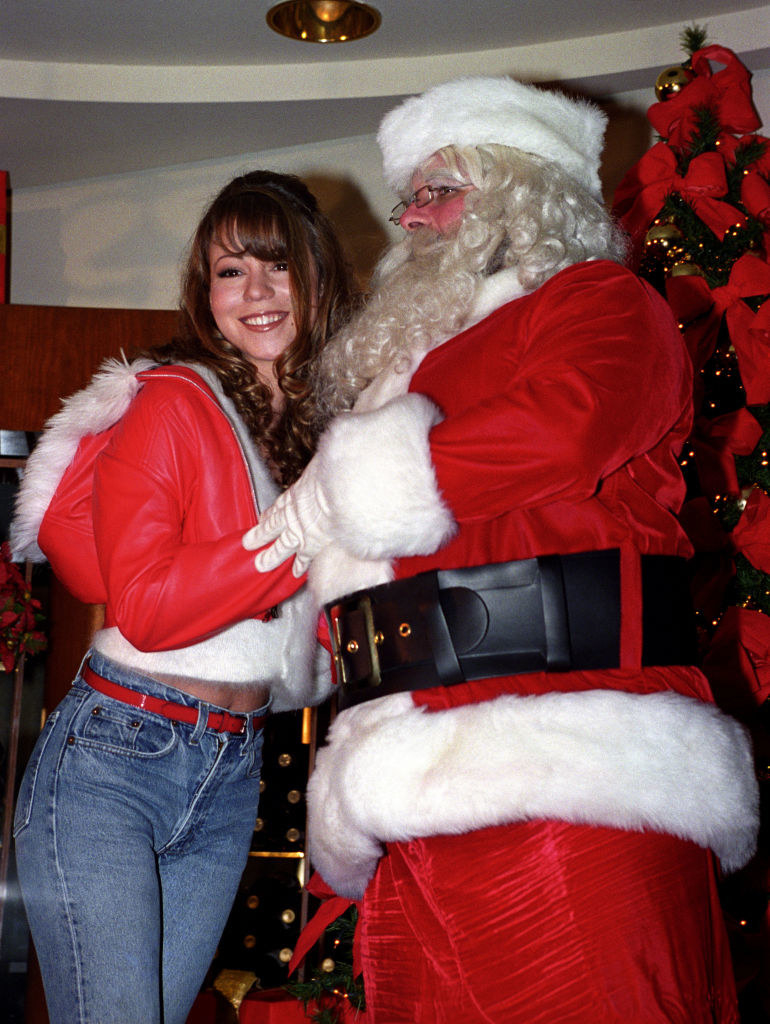 "All I Want for Christmas" is perhaps the most famous, or at least ubiquitous, Christmas song of the modern era. It's been featured in popular films, such as Love Actually, and is a standard for holiday parties the world over.
Beyond the song's resurgence in the 2000s as a go-to holiday hit, it's been been used as an official marker of the beginning of the Christmas season, all thanks to Carey. On Nov. 1, leaning into the sensation that the song has become, she released a video of herself transitioning from her Halloween costume into Christmas attire, giving fans the go-ahead to play the song to their hearts' content.
In addition to the beloved holiday films the song has been featured in, the number of well-known stars who have covered the tune only add to its cultural impact. Dozens upon dozens of artists added their own twist to it, from CeeLo Green and Ariana Grande to My Chemical Romance and actor-singer Amber Riley when she starred on Glee.
But Carey and her cowriter, Walter Afanasieff, didn't always think the song would become such a sensation.

Carey, who was 24 years old when the song was record, wasn't thrilled about making a Christmas album; she only did so after conceding to her then-husband and manager, record executive Tommy Mottola.
But once Carey and Afanasieff got started on the tune, it was written in about an hour and a half, she said on a recent segment of Billy on the Street.

"It's definitely not 'Swan Lake,'" said Afanasieff of the song once before. "But that's why it's so popular — because it's so simple and palatable!"

For a song that seemingly required so little effort in bringing to fruition, it's certainly paid off in a big way for Carey. It sold its millionth copy in 2013 and, to date, the perennial tune has earned the singer more than $60 million in royalties.
Even now, Carey annually performs a concert in honor of the classic song and the album on which it debuted, a tradition she began in 2014. This moment began with intimate shows at New York City's Beacon Theatre.
In 2017, because of the show's growing popularity, Carey took the Christmas show internationally; she performed in some of Europe's biggest arenas, including the O2 in London and the Mercedes-Benz Arena in Berlin. On Sunday night, the singer completed her final Christmas show of the season at New York City's Madison Square Garden.
"I wanted it to feel like a classic, but I didn't know that it was going to actually become a classic," Carey told USA Today in a recent interview.
"I say that humbly because Christmas music is something that's really special to me, so to see the song's popularity grow over the years has been something that's been kind of amazing," she said. "I couldn't have expected it."
CORRECTION
Mariah Carey is known as the Queen of Christmas. An earlier version of this post misstated that she gave herself this title.