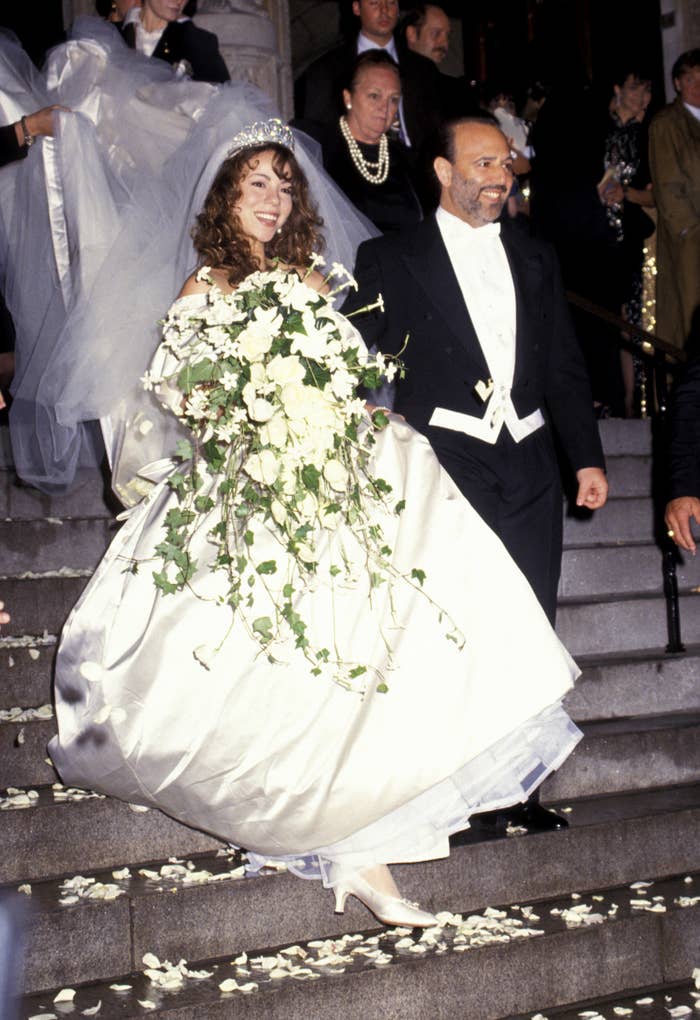 While doing promotional rounds for her latest album, Caution, Mariah Carey revealed on Andy Cohen's Watch What Happens Live that in one of her most memorable music videos she actually wanted to burn the wedding dress from her first marriage.
"When I did 'We Belong Together,' I was going to burn the wedding dress then, and that was my original wedding dress," Carey said.
Carey wore the gown in June 1993 when she married Tommy Mottola, the music executive credited with discovering her. The two separated in 1997.
According to Carey, her marriage with Mottola was fraught. In a 2009 interview with Larry King, Carey alluded to being "emotionally" and "mentally" abused by Mottola.
In his 2013 book, Hitmaker: The Man and His Music, Mottola said it was "absolutely wrong and inappropriate" for him to get involved with Carey, who was 23 when she married the executive, who was then 43.
Mottola apologized to Carey in the book, saying he was "truly sorry for any discomfort or pain that all of my good intentions inevitably caused her," though he rejected the idea that he was as controlling as Carey has said in past interviews.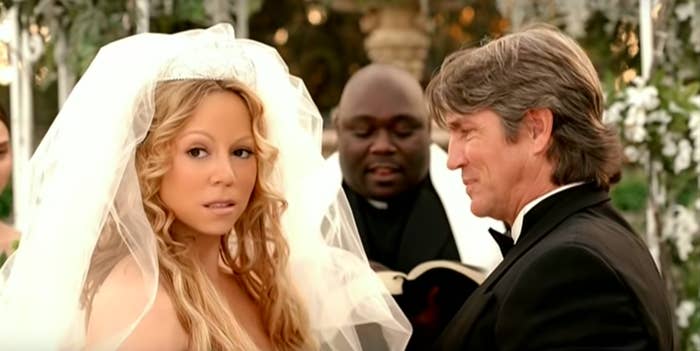 Carey ended up not burning the dress because the director behind "We Belong Together," Brett Ratner, advised against it because of the gown's immense 27-foot-long train.
"I thought it would've been dramatic," Carey said.
Ultimately, Carey says she's "glad" she didn't burn the Mottola dress.
"I didn't want to make a rash decision; it's better that we saved it."
Let's be real: Running off into the sunset with Wentworth Miller was probably the safest way to end the music video.