On Monday night, Margot Robbie stopped by Jimmy Kimmel Live!, doing the rounds for her upcoming movie I, Tonya, which comes out on Friday.
Chris Pratt acted as a guest host for the episode (Kimmel's young son is recovering from surgery) and got Robbie to dish on her upbringing in Australia, her affinity for beer, and the fact that she's never *gasp* eaten at an Outback Steakhouse.
Robbie also dropped a few gems about I, Tonya. For instance, she dished about one particular scene where her character tells a judge off after rude comments are made about her skating attire.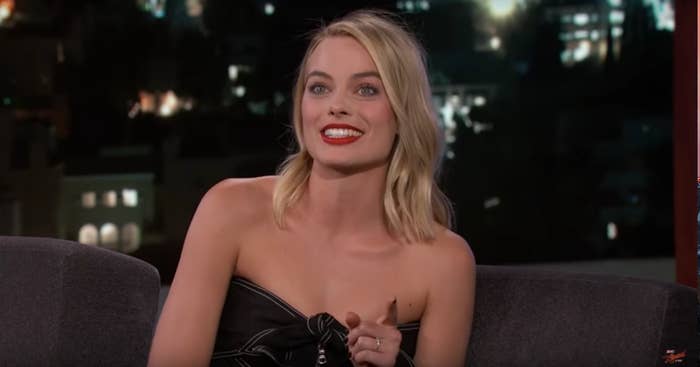 In the scene, the judge says that in addition to technical skill, figure skaters are also judged on presentation. As a frustrated Tonya skates away, the judge says, "Maybe you're just not as good as you think. Maybe you should pick another sport."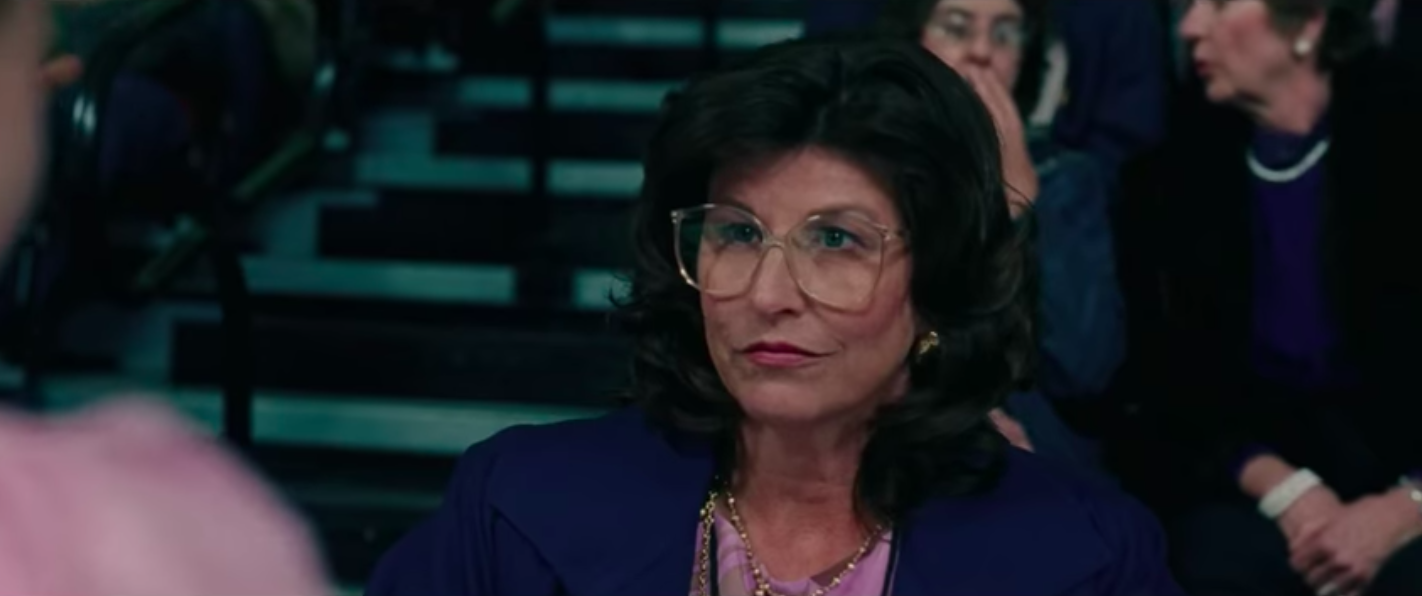 To which Tonya replies, "Suck my dick!"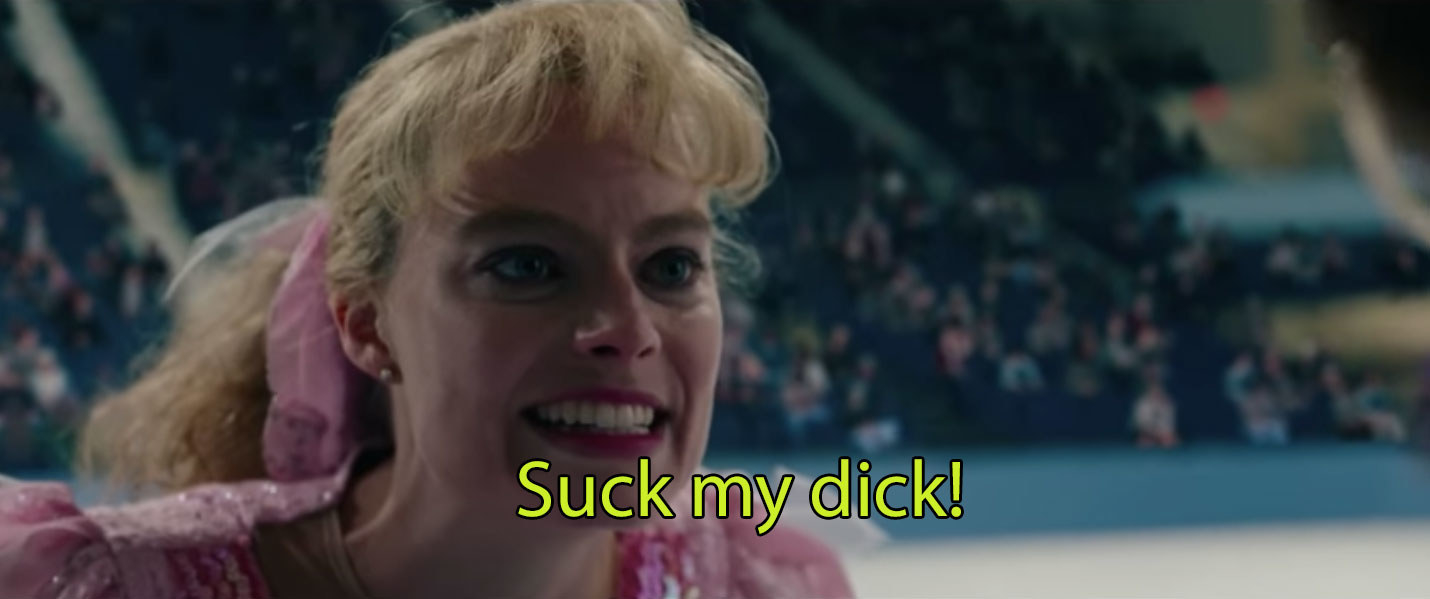 Robbie revealed that the real Tonya Harding didn't actually say that line, but when Harding saw a screening of the film she said that she "loved" it and wished she'd said it.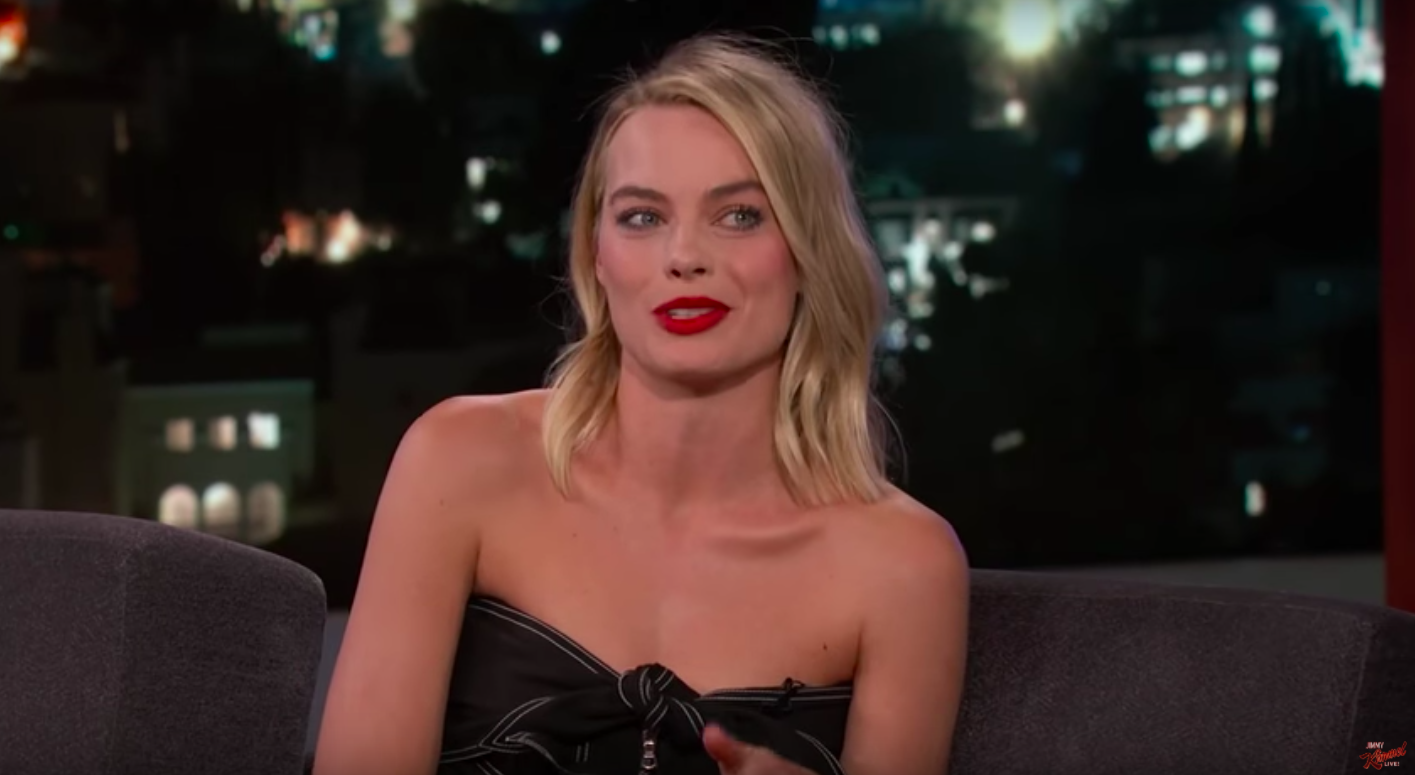 Robbie also noted that the idea to tell the film from multiple points of view came after screenwriter Steven Rogers interviewed both Harding and her ex-husband, Jeff Gillooly. "Both their stories contradicted each other so much that [Rogers] thought it was the best way to tell the story," she said, essentially letting the audience decide the truth for themselves.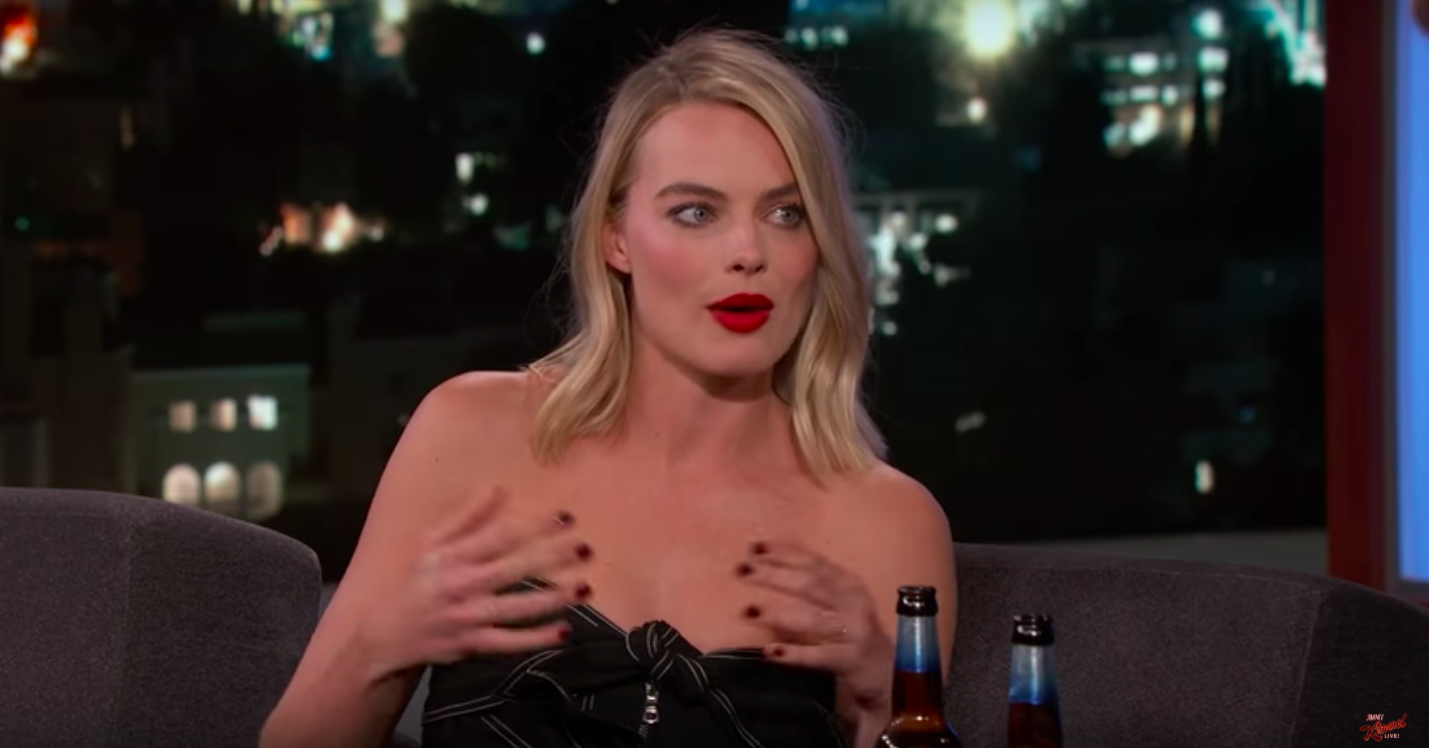 Naturally, the topic of preparing for the athletic portion of the role came up and Robbie said that she trained for four to five months, working five days a week for at least three hours a day.
Finally, Pratt asked if Robbie skated with Harding, which she said she didn't get the chance to do, though Harding was very willing to give her some pointers.