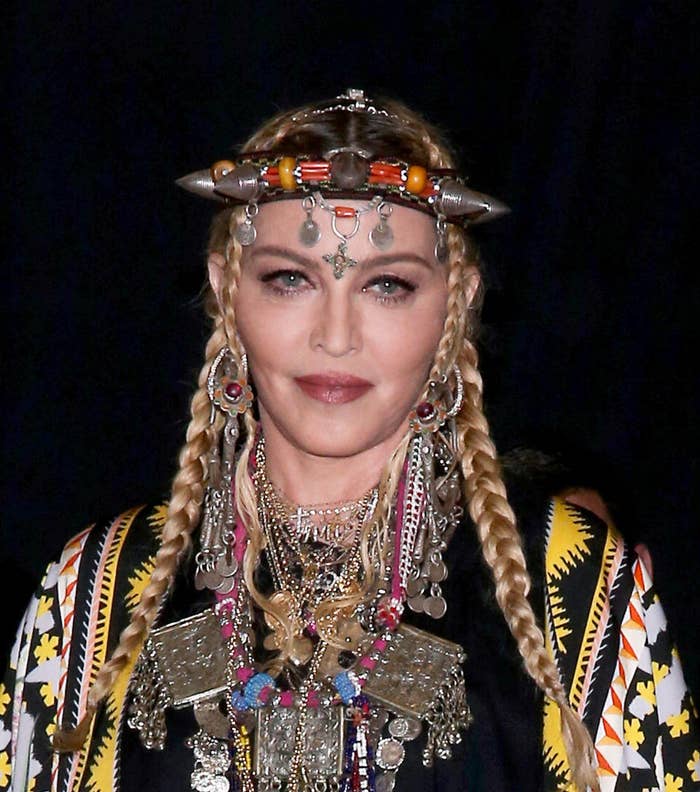 "I was asked to present video of the year by MTV! And then they asked me to share any anecdotes I had in my career connected to Aretha Franklin!" the Queen of Pop wrote.
Madonna took the stage on Monday night to introduce the award for Video of the Year, which went to former Fifth Harmony singer Camila Cabello, but many people were turned off when what many assumed would be a tribute to Franklin turned into a long, meandering story about the pop singer's career instead.
"I shared a part of my journey and thanked Aretha for inspiring me along the way," Madonna continued.
"I did not intend to do a tribute to her!"
"This is some of the whitest shit I have ever seen," said writer and editor Evette Dionne.
Another writer, Alexander Hardy, mocked Madonna's speech, which some thought was extremely self-involved.
Others described the whole ordeal as a "gentrified" tribute and likened it to a presidential debate.
But the trailblazing pop star said that honoring Aretha would've been "impossible" to do in two minutes and concluded that she "could never do [Franklin] justice in this context or environment."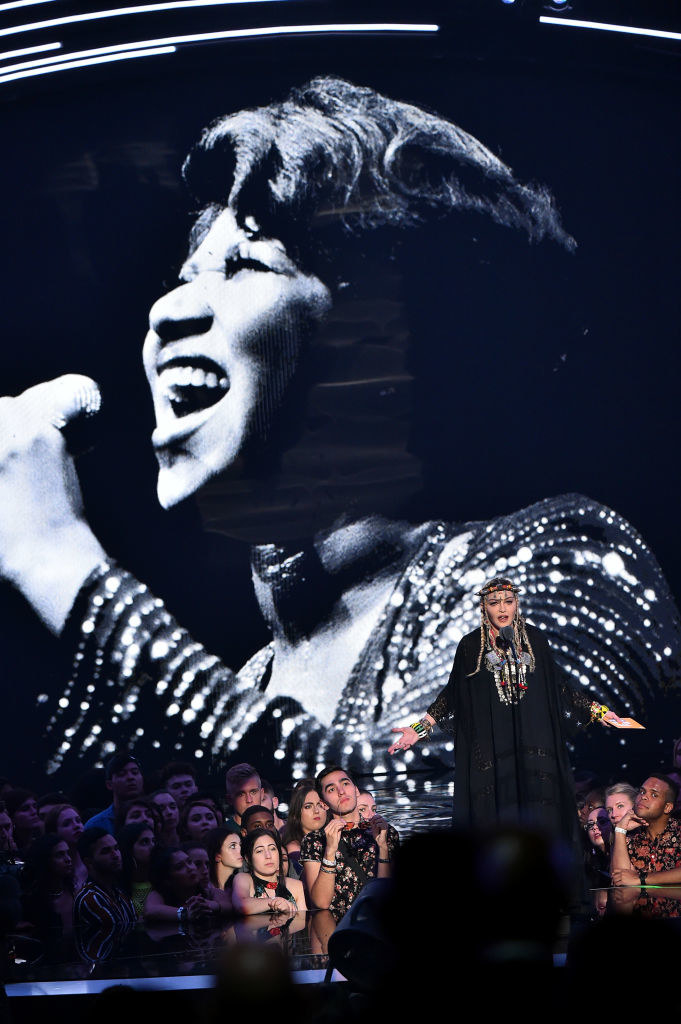 Being a celebrity who has been known to ruffle feathers from time to time, Madonna said, "most people have short attention spans, and are so quick to judge."
"I love Aretha! R.E.S.P.E.C.T. 🙏🏼," Madonna added.
The singer ended her message by congratulating Cabello on her award and professing her love for, well, love.
"I love — L O V E!! ♥️ and there is nothing anyone can say or do that will change that," she said.