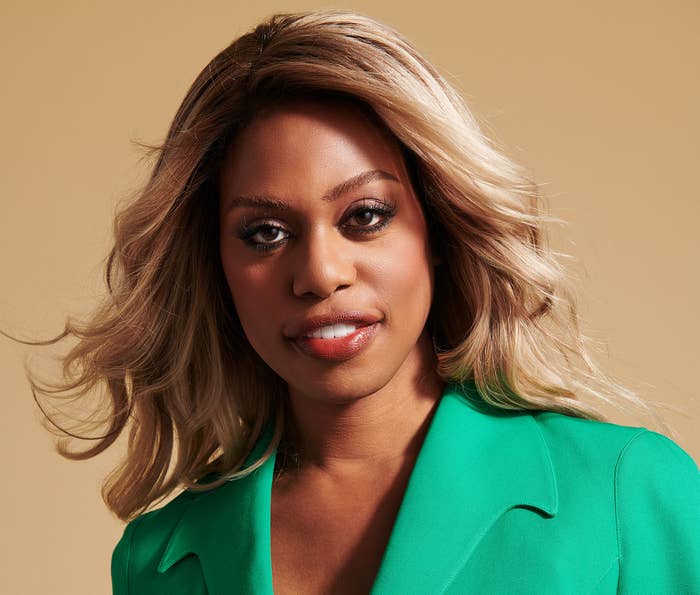 Laverne Cox urged people to attend a rally in Washington, DC, Tuesday ahead of the Supreme Court taking on the matter of whether it's illegal under federal law for employers to discriminate against LGBTQ employees.

"People are going to be coming from all over the country and letting the Supreme Court know and letting this nation know that we do not believe it should be legal to fire you simply for being who you are," the Orange Is the New Black star said Monday morning on BuzzFeed News' AM to DM.
It was announced in April that the nation's highest court would be taking a look at Title VII of the Civil Rights Act of 1964, which prohibits discrimination based on race, color, religion, national origin, or sex.
The case is especially important because the court will determine if "sex" includes sexual orientation and gender identity.
"This will be the first time the Supreme Court is hearing any case about transgender civil rights, the first time, ever," Cox said, before going into how this could specifically impact not only transgender people but other queer people too. "If the Supreme Court says it's okay to discriminate against us in employment, then they'll be like, 'Oh, well, we can discriminate against you in health care, and then at HUD" — the US Department of Housing and Urban Development — "they want to ban us from homeless shelters."
"They're really trying to say that we're not who we say were are," Cox said of opponents, "that we were always and only the gender we were assigned at birth and if the Supreme Court decides that, it has ramifications in all kinds of law."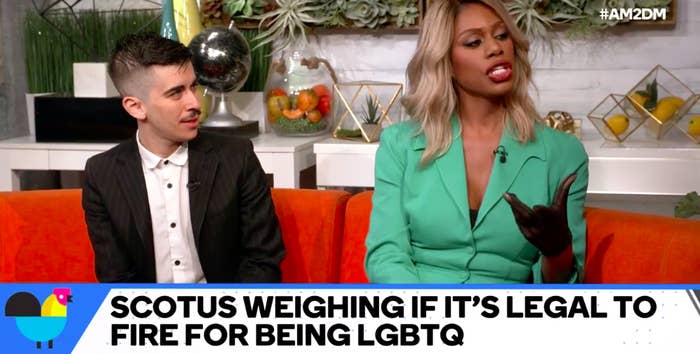 The case, R.G. & G.R. Harris Funeral Homes Inc. v. Equal Employment Opportunity Commission, began with a 2013 incident between a transgender employee and the company she'd been working for.

Aimee Stephens, a funeral home employee, decided to tell colleagues in 2012 that she was transgender. In 2013, Stephens told her boss, Thomas Rost, about her identity. Two weeks after that, she was terminated because she was no longer going to "represent himself as a man."
It was concluded by the U.S. Court of Appeals for the 6th Circuit that it's "analytically impossible to fire an employee based on that employee's status as a transgender person without being motivated, at least in part, by the employee's sex."
Chase Strangio, the deputy director for transgender justice with the American Civil Liberties Union's LGBT & HIV Project, appeared on AM to DM with Cox and said that in order for the court to "carve LGBTQ people out of the law," they would be rolling back an important precedent set with its ruling on 1989's Price Waterhouse v. Hopkins.
That case centered on a woman named Anne Hopkins who said she was denied partnership at Price Waterhouse because she did not "act like a woman."
The Supreme Court ruled that the company "had unlawfully discriminated against her on the basis of sex by consciously giving credence and effect to partners' comments about her that resulted from sex stereotyping."
"Because what is it to target an LGBTQ person but to discriminate based on sex stereotypes?" Strangio said. "The idea that we are not living up to what a man should be or what a woman should be."
"That is the nature of anti-LGBTQ discrimination."
Watch the complete interview below: