OK, here's the thing: Mariah Carey has held the record for the longest-running No. 1 single on the Billboard Hot 100 for more than TWENTY YEARS.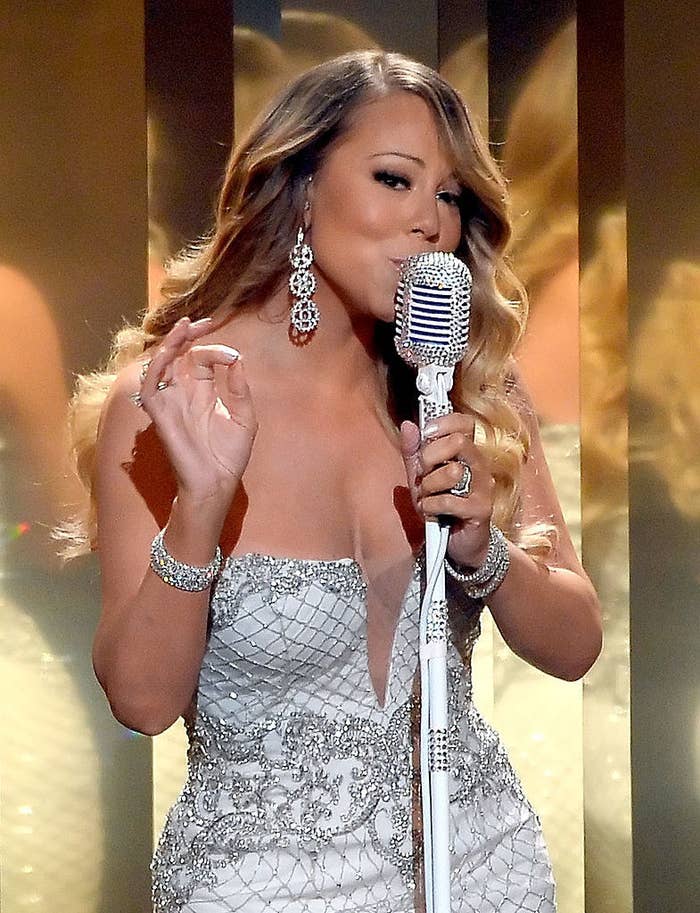 That's right, back in 1996, Mariah Carey and Boyz II Men released "One Sweet Day," a touching ballad about love and loss, and it dominated the chart for an astounding 16 weeks.
Fast-forward to 2017, and it looks like the record set by Carey and Boyz II Men is in jeopardy as "Despacito" has now notched an impressive 15 weeks on the chart. The reggaeton-pop song by Luis Fonsi, which features Daddy Yankee and Justin Bieber, needs one more week to tie with "One Sweet Day," and two more weeks to break the long-standing achievement set by Carey and Boyz II Men.
Naturally, some Mariah fans are not into this...
The lambs — what Mariah Carey fans are called collectively — are not here for it at all.
And some have even tried to make peace with the fact that Carey's classic song could be dethroned.
But some lambs have surmised that there could be one last hope to stop "Despacito" from dethroning "One Sweet Day," and that savior could possibly be Taylor Swift.
As you may have heard, Swift recently announced that her new album, Reputation, would be coming out on Nov. 10. Swift will also be releasing a brand-new single tomorrow, as well.
It's the hope of Mariah fans, along with other factions of #StanTwitter, that Swift's single will gain enough traction to stop "Despacito" from breaking Carey's record.
Of course, people had jokes about it.
Some stans are rallying around Swift's new music as a last attempt to save Mimi's chart legacy.
Some say they will offer their coins (reluctantly, it seems) to assist Swift's potential domination.
Prayer circles have formed.
And some Carey fans seem pretty confident that Swift can swoop in and steal that coveted No. 1 spot from "Despacito."
Could Swift be the key to ensuring "Despacito" finally falls?
Only time will tell.
One thing's for sure, though: The battle to see who sits atop the Hot 100 next week is going to be fierce.