Actor Lakeith Stanfield, a regular on FX's Atlanta and one of the stars of Get Out, has been accused of using anti-gay slurs after posting, and then deleting, a video of himself rapping controversial lyrics.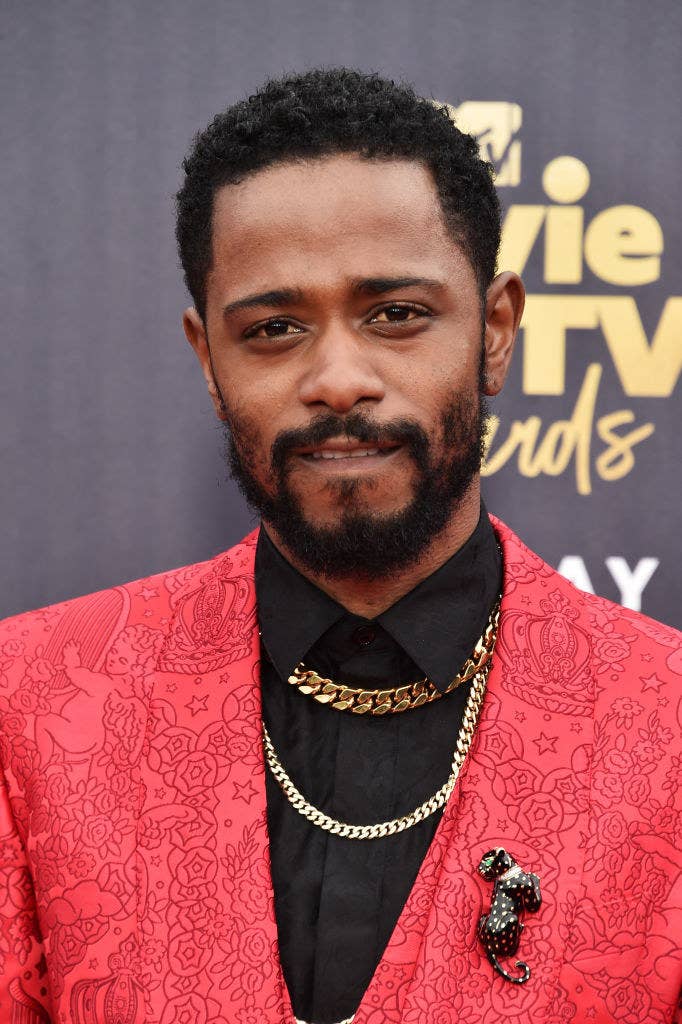 With a caption that read, "Offensive freestyle (not for the easily offended)," Stanfield rapped, "Boy you're dressed like trash you a eight six, take that choke chain back, that's some gay shit."
"Fag, I don't really want to brag but I'm straight rich," he continued.
"Fuck them bitches out the ass and I'm famous and all these gay niggas mad 'cause they hate this," he said.
The 20-second clip was shared by Twitter user @_BayBey after Stanfield deleted the original post.
Although Stanfield said the rap was a "freestyle," he could be seen reading from notes.
Stanfield's publicist told BuzzFeed News, "I believe he commented on this on his own IG: 'I'm not always in line with the beliefs of my characters.'"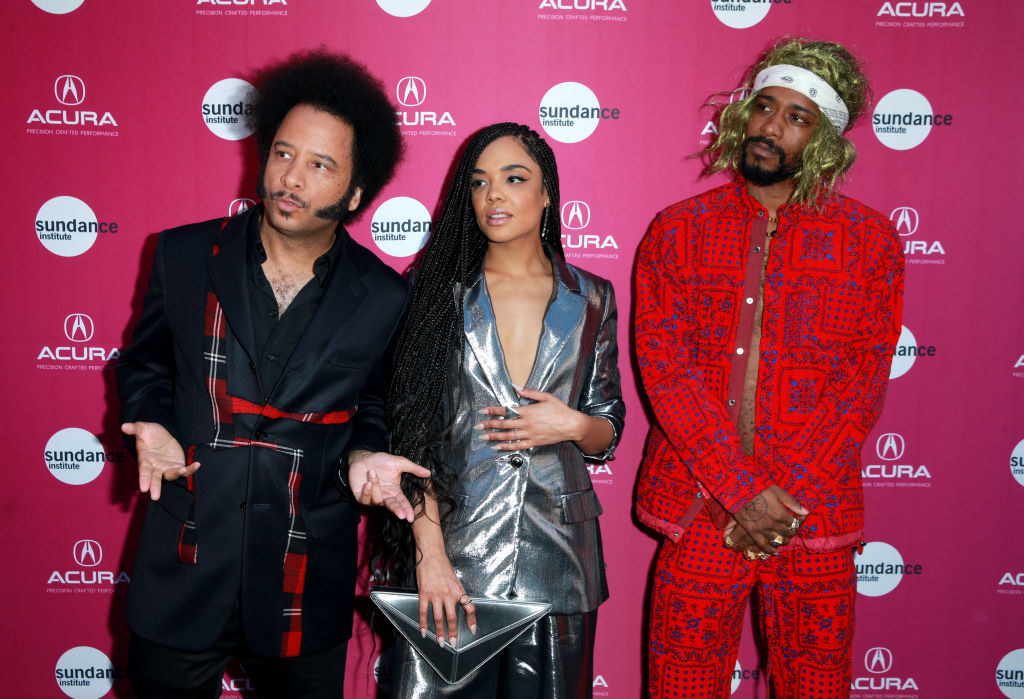 In a separate rapping video posted Monday, Stanfield does include that caption. However, he also added, "But sometimes I am :)"
Stanfield's publicist did not provide additional context.
Many people were upset about Stanfield's rap. Some saw the lyrics as throwing "other marginalized people under the bus."
Fans of the actor expressed their disappointment.
And more called him "ignorant."
Others said that the lyrics showed gay men in a "negative" way, in addition to the comments about women being "bitches."
Stanfield's upcoming film, Sorry to Bother You, which also stars Tessa Thompson, debuts in a few weeks. The film has garnered rave reviews since it premiered at the Sundance Film Festival earlier this year.
"Way to steer people away," another person said in reference to his upcoming movie, which was directed by Boots Riley.
The actor has a history of posting and deleting things from his various social media accounts. His Twitter has been scrubbed of any of his former musings and his Instagram account shows only three posts.
UPDATE
After this story was published, Stanfield uploaded a video to Twitter apologizing for the video.
The actor said he routinely makes videos for social media in which he "[assumes] characters with different viewpoints."
"Some things my views are in line with, and some things my views aren't in line with, and this character that you've seen is a character I'm definitely not in line with, and I definitely don't believe those things."
"I've never been homophobic. I've never agreed with homophobic thought or hatred towards anyone," he said.
He said he wanted to use his Twitter apology to add context to the original rap video.
"I apologize if it hurt anyone sincerely. That wasn't my intention to just be somebody that was out here just slinging arrows and hurting people, so I want them to know that I apologize if they had to feel sadness from that," he said.
"My sincerest apologies," he said.