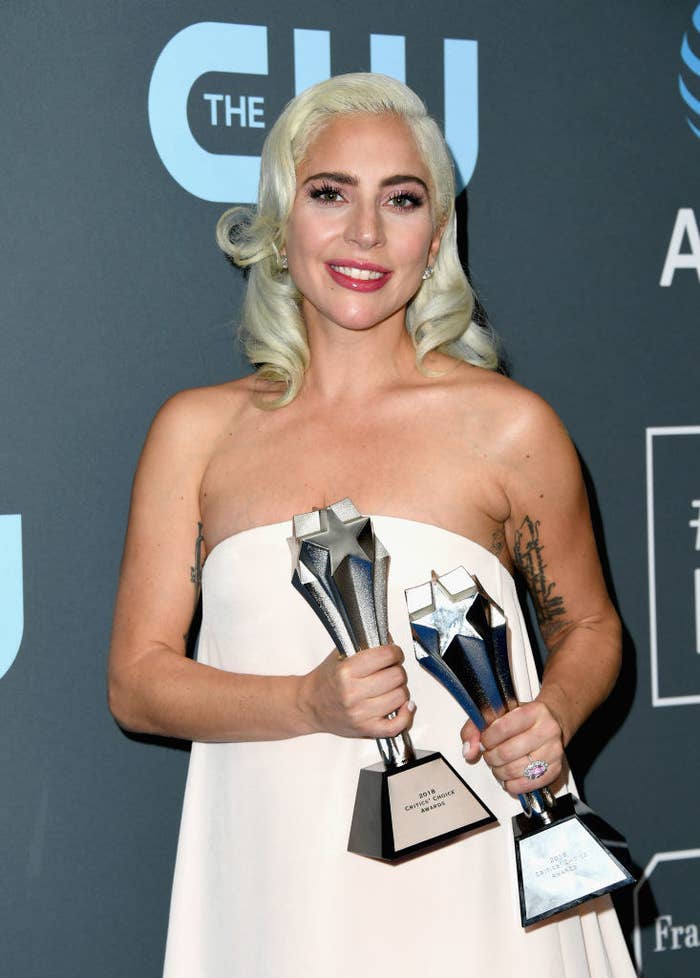 Singer Lady Gaga revealed late Sunday night that one of her horses was near death, just hours after she tied for Best Actress at the Critics' Choice Awards along with Glenn Close.
In a brief statement posted to her social channels, Gaga said that, though her heart was "exploding with pride" over her Critics' Choice trophies (she also won the award for Best Song for "Shallow" from A Star Is Born), she was saddened to learn her "dear angel of a horse, Arabella, is dying."
"She is and was a beautiful horse," wrote Gaga, who said she was rushing to visit the Arabian mare.
"Our souls and spirits were one. When she was in pain, so was I. I will never forget the moments we shared."
In a 2017 interview with V magazine, Gaga said Arabella was given to her as a birthday gift from her label when she moved to California.
"I had never taken a horse-riding lesson," she told the magazine. "I literally did not know how to ride a horse. But I just grabbed her by the mane and rode her bareback."
The singer described the horse as "well-trained" and got her a companion named Trigger, a stallion, who she said she had to ride with a saddle unlike Arabella.
"When I ride him, it always makes me feel so powerful, because he is so powerful," she said. "There's no pressure. I just get on the horse and go. It's sort of a metaphor for all the guys I've been with."
Gaga ended the note by recounting things she'd miss about Arabella, like "feeding her cookies" and "galloping through the canyons."
"She will forever be a part of me. I am so very sad," Gaga wrote.
"But I wish for your pain to end, and the gates of heaven to open for you," the statement continued.
"I love you."