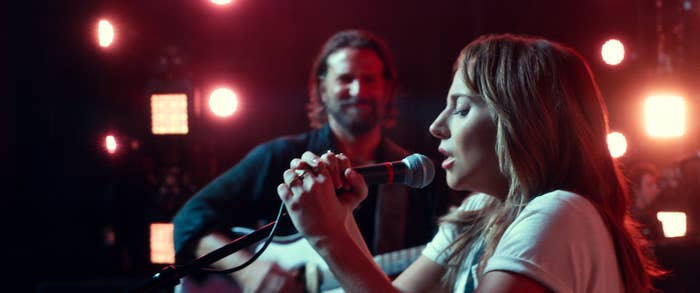 The two united to create the third remake of A Star Is Born, and this version, which was directed by Cooper, has been getting rave reviews since it premiered at the Venice Film Festival earlier this month.
Leading up to the release of "Shallow," fans have been obsessed with the way Gaga sings part of the song in the film's trailer (specifically, the bit where she sustains a really big note, which has since become a meme).
Naturally, people online were HYPE about the song finally being released in full.
Some joked about what ~lewks~ they were wearing to the listening session.
Others shed tears of homosexual glee.
It was a lot.
Initial reactions to the song were emotionally resonant.
And wigs, of course, were snatched.
And Gaga displayed stunning vocals, leaving people shook.
The track has already been dubbed "iconic," which, true.
So, on this impressively bad day, make some time to listen to "Shallow" so that you may experience a little bit of joy.