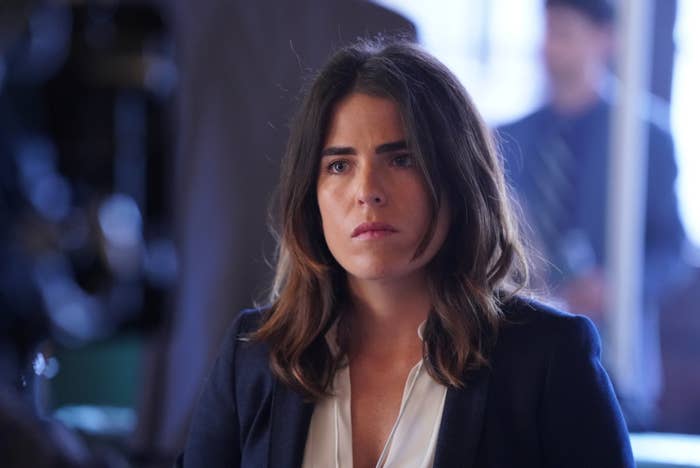 Karla Souza, an actor best known for her role on ABC's How to Get Away With Murder, revealed Tuesday that she was raped by a director in her early twenties, when her film and television career was beginning to blossom.
Souza, 32, told told CNN Español that she wouldn't disclose the director's name but added that the attack occurred during a monthlong shoot in Mexico.
"He attacked me violently and, yes, he raped me," she said.
The actor, who was born in Mexico, said that she was separated from others actors on set and placed in a different hotel from her costars, where only she and the director had rooms.

Souza said that the director would stop by her room during early morning hours, saying he "wanted to go over some scenes."
"It's 2 a.m.," Souza said she thought to herself whenever the unnamed director would show up to her door uninvited. "It's not appropriate and it's something that shouldn't be happening."
When the actor wouldn't give in to the director's wishes, Souza said he began to humiliate her on set in front of the other performers.
"This was the psychological control that he held over me," she said.
After feeling there was nothing else she could do, Souza said she "ended up giving in to him [to let him] kiss me, to touch me in ways I did not want him to touch me."
She said it was in one of those instances that he raped her.
Souza told CNN that she feared speaking about the incident because she didn't want to derail her burgeoning career.
BuzzFeed News has reached out to Souza for comment.