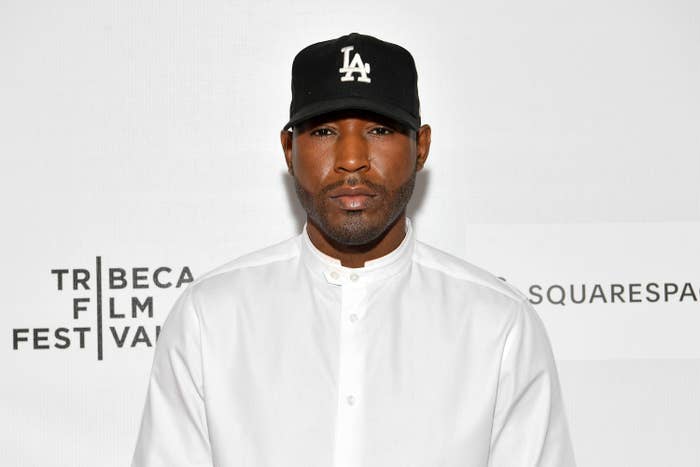 Karamo Brown, the culture guru on Netflix's Queer Eye, is being criticized for defending his fellow Dancing With the Stars cast member Sean Spicer, the former White House press secretary who repeatedly lied to the public on behalf of President Donald Trump.

In an interview with Access on Wednesday, Brown gushed about how he was "most excited to meet" the former White House official.
"People would look at us and think that we're polar opposites," Brown told the outlet. "But I'm a big believer that if you can talk to someone and meet in the middle, you can learn about each other and help each other both grow."
Brown said that he and Spicer had been in conversation "all day" Wednesday, calling him a "good guy, really sweet guy."
Tom Bergeron, cohost of Dancing With the Stars, issued a statement Wednesday after the announcement, distancing himself from Spicer's selection. He said he'd had a conversation with a producer prior to the start of the show's upcoming 28th season, suggesting they try to make it "a joyful respite from our exhausting political climate and free of inevitable divisive bookings from ANY party affiliations."

Since leaving the White House in July 2017, Spicer has been unable to escape criticism from the left that he brazenly lied on multiple occasions on behalf of the Trump administration. The former press secretary's most infamous moments include lying about the size of the crowd at Trump's inauguration, claiming that nonexistent studies supported Trump's claims about millions voting illegally, and saying Adolf Hitler never used chemical weapons.
Spicer also served as the spokesperson for an administration that has systematically attacked transgender rights and protections for the LGBTQ community — themes that are central to the Netflix Queer Eye reboot in which Brown stars.
All this meant the Queer Eye star's comments didn't sit well with people who were already peeved about Spicer's inclusion on the show, which had been announced early Wednesday morning.
"Get a fucking grip," said author and essayist Roxane Gay in a tweet directed toward Brown. "There is no friendship with people who enable fascism."

"There is NOTHING to 'meet halfway in the middle about,'" one person said. "We aren't negotiating half human rights sir."
"He willingly spread disinformation," said another, who added that Spicer was not a "good guy."
In a since-deleted tweet, Brown responded to writer Evan Ross Katz, who'd pressed him on his decision to defend Spicer.

"Here's Karamo Brown calling Sean Spicer 'a good guy; a really sweet guy' cause what's morality, really?" Ross said on Twitter.

To which Brown said, "I honestly can't stand people like you who post things like this ... We fight harder than your ass ever has for people of color and members of the LGBTQIA community."
It appears Brown has resorted to blocking people who try to engage with him on the matter.
Representatives for Brown did not immediately return BuzzFeed News' request for comment.

On Twitter, Brown maintained his stance that the "only way things get better is if we try to educate those who have different POV than us."
After this story was first published, Brown tweeted again, appearing to acknowledge the criticisms against him.
As of Thursday night, it appears Karamo deleted or deactivated his Twitter account.
This isn't the first time Brown has been the subject of criticism for associating with members of Trump's circle. In April 2018, he went to an arts funding event held by Karen Pence, the wife of the vice president. That prompted Queer Eye cast member Jonathan Van Ness to jokingly mock Brown. "She doesn't like you, girl. She don't like us," Van Ness said to Brown about Pence during an interview with Vulture. (In another discussion about the Colorado Christian baker case, Van Ness also told Vulture he had no time for conservatives who have worked to oppose the LGBTQ community.)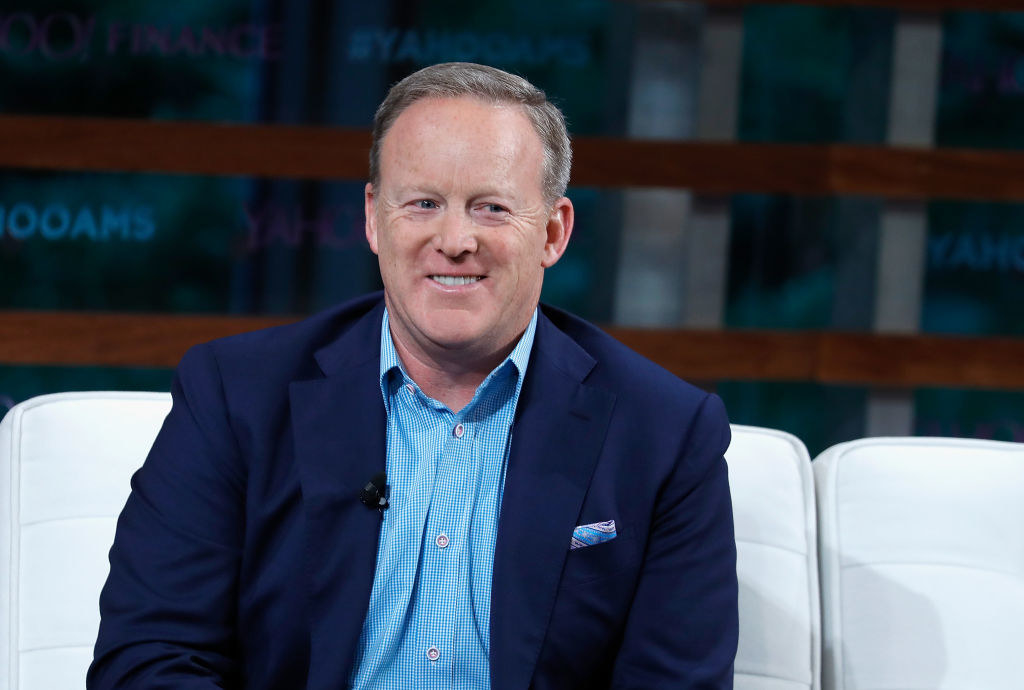 As for Spicer, it seems ABC is trudging along with his inclusion on DWTS.
In a statement to BuzzFeed News on Wednesday about the backlash Spicer's casting caused, Andrew Llinares, the show's executive producer, said, "We've got a great and diverse cast. We are excited about the season."
And speaking to the Hollywood Reporter on Thursday, Spicer said he hopes the season will be a "politics-free zone."
"My hope is that at the end of the season, Tom looks back on this and realizes what a great example it was of being able to bring people of really diverse backgrounds together to have fun with each other, engage in a real civil and respectful way, and maybe show millions of Americans how we can get back to that kind of interaction," he said.

According to Variety, Spicer will be paid anywhere between $125,000 and $295,000 for appearing on the show.
UPDATE
This story has been updated with new tweets from Brown.